Get CompTIA DataSys+ certified
Your future awaits with CompTIA DataSys+
CompTIA DataSys+ provides the skills and knowledge to build, manage, and secure today's vital databases.
Get CompTIA DataSys+ certified
Prove to employers you can get the job done
Buy directly from the official CompTIA store
The new CompTIA DataSys+ (DS0-001) exam is now available!
The new CompTIA DataSys+ certification exam sets a unified standard of skills for the successful management and securing of data assets.
Your Success Story Starts Here
CompTIA DataSys+ is an early-career data management certification for administrators tasked with deploying, maintaining and securing databases across a variety of vendor products. Skilled database administrators are needed to oversee, maintain, and protect the increasing quantity of data that organizations are collecting. As a result, hiring managers require people with validated skills to support there increasing data needs.
35%
The need for database administrators will continue to grow, reaching about 163,000 by 2033 – that's 35% above the national rate.
$102K
Median salary for database administrators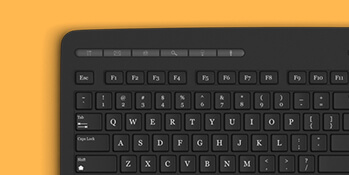 2M+
Employers listed more than 2.1 million job postings with database related skills over the 12-month period ending March 2023.
What you'll learn
The CompTIA DataSys+ (DS0-001) certification exam is vendor neutral and covers what database administrators need to deploy, manage, and maintain data systems. This exam will prove that the successful candidate has the knowledge and skills required to:
Database Fundamentals
Database Deployment
Database Management and Maintenance
Data and Database Security
Business Continuity
Possible job opportunities:
System Database Administrator
Application Database Administrator
Cloud Database Administrator
Performance Database Administrator
SQL Database Administrator
Salesforce Database Administrator
Oracle Database Administrator
How to Pass the CompTIA DataSys+ Exam
Study at Your Own Pace
Test Preparation Tools To Help You Study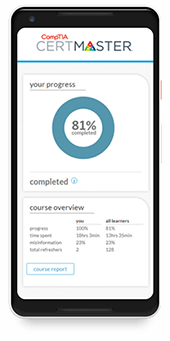 CertMaster Learn is the only comprehensive eLearning solution developed exclusively by CompTIA. This interactive and self-paced tool is designed to build confidence and ensure mastery for success on the exam and support long-term retention of the material.
CertMaster Labs is a remote lab environment that enables hands-on practice and skill development in actual software applications. The virtual lab scenarios are aligned with CompTIA exam objectives and are based on real workplace events.
CertMaster Practice is an online practice tool that helps you prepare for your CompTIA certification exam. The tool quickly assesses what you already know and what you still need to learn to increase knowledge retention and build confidence. To familiarize you with question styles on the exam, CompTIA CertMaster Practice also includes a practice test similar to what you will see on testing day.
The Official CompTIA Bundles
Save Up to 45%
Everything You'll Need To Get Certified
Whether you are studying or ready to take the exam, CompTIA has the right bundle option for you.
Explore training developed by CompTIA and choose an option that fits your learning style and timeline. Pair the different CompTIA training tools to ensure you are ready to pass your exam.
CompTIA's bundles offer everything you need to get ready for your CompTIA DataSys+ certification exam.
Why CompTIA?
CompTIA is a global provider of vendor-neutral IT certifications. Earning a CompTIA certification validates your skills, proves you can get the job done and can be the building block of your IT career development.

Powerful and respected credential trusted by employers.

Globally trusted, vendor-neutral certifications.

Join the other 3 million globally that are CompTIA-certified and grow your career.
As a trainer, Allison Marchant collects, analyzes and reports on data to measure the success of her program. To upskill, she participated in the CompTIA Data+ pilot program
"Take what you know and just start with the basics. Start where you feel comfortable because there's going to be a space for you there no matter where you're coming from."
Pricing
Whether you are starting to prepare for your exam and need comprehensive test preparation solutions, or if you just need help identifying knowledge gaps, CompTIA has training and learning options that will help you reach your ultimate goal – to master the CompTIA DataSys+ material and test with confidence!
Looking for an Individual Product?
FAQ & Partners
How long does the CompTIA DataSys+ certification last?
Each version of CompTIA DataSys+ usually retires three years after launch.
How many questions are on the CompTIA DataSys+ exam?
How long is the CompTIA DataSys+ exam?
You will have 90 minutes to complete the exam.