CompTIA's Job Seeker Trends provides insights into the desired career pathways of job seekers and the strategies they use to advance to the next stage of their career journey. This wave of research was conducted during January 2023. A total of 1,000 U.S. job seekers participated in the study.
Across the U.S. labor market, approximately 30% engaged in some type of job seeking activity during the past three months. This represents a slight uptick from the prior reading of June 2022. Many job seekers considered opportunities in the same field where they currently work and in different fields that will entail a career change.
See full report PDF for details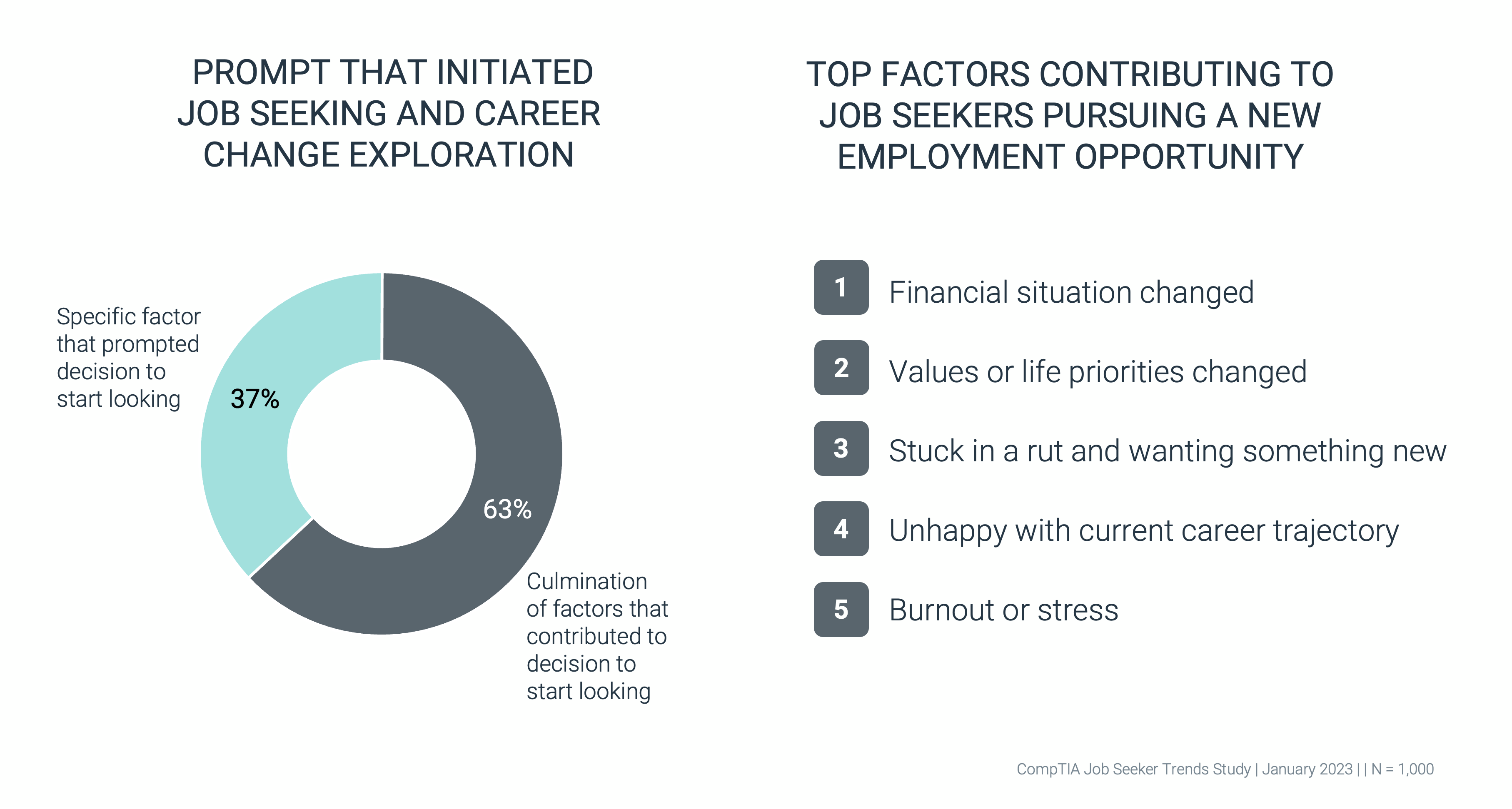 Despite the bumpy economic ride over the past six months, job seekers remain generally optimistic about employment prospects. There was a slight pullback in optimism, but all things considered, the data suggests job seekers believe the labor market remains on solid footing.
Job seeker consideration across career fields was roughly in line with the previous iteration of this study. Technology career consideration was unchanged and remains a top 5 selection among job seekers.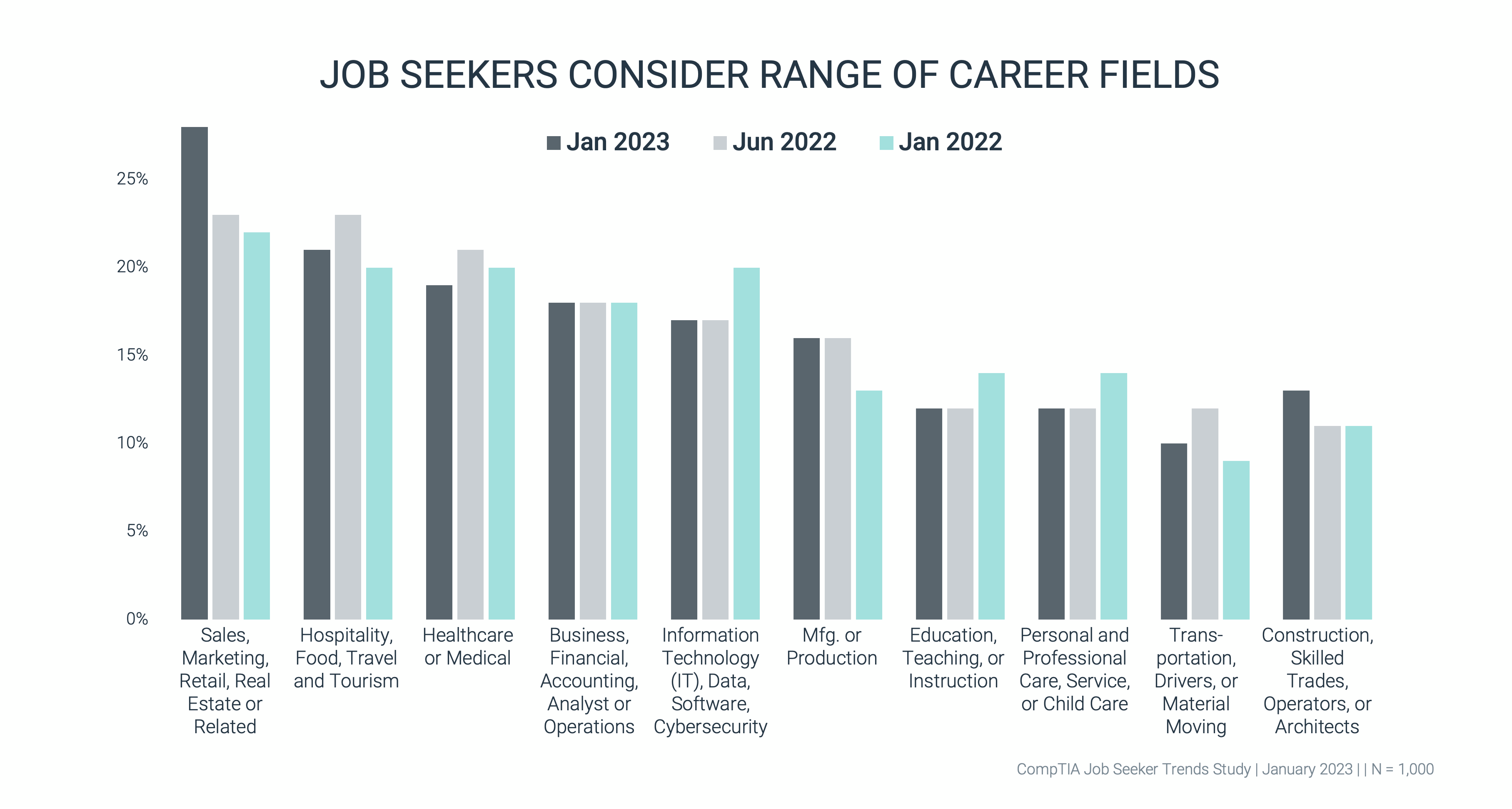 The majority of job seekers expect to need additional training when transitioning into a new career field. However, a relatively small subset of Job Seekers have reported taking a training class or other instruction (12%). This could be a function of some Job Seekers still deciding which career field to pursue; the logistical or financial considerations of training; or uncertainty.
Real and perceived barriers remain a concern for segments job seekers that mistakenly believe a tech job is out of reach. A net 56% of job seekers report say some facet of the confidence gap is definitely or probably a factor in discouraging segments of individuals from considering and pursuing a tech job role.
The data suggests slightly more confidence gap concerns among Gen Xers compared to the other two age cohorts. Gen Xers are especially concerned about starting too far behind and fear of the unknown in pursuing a career in a technology field.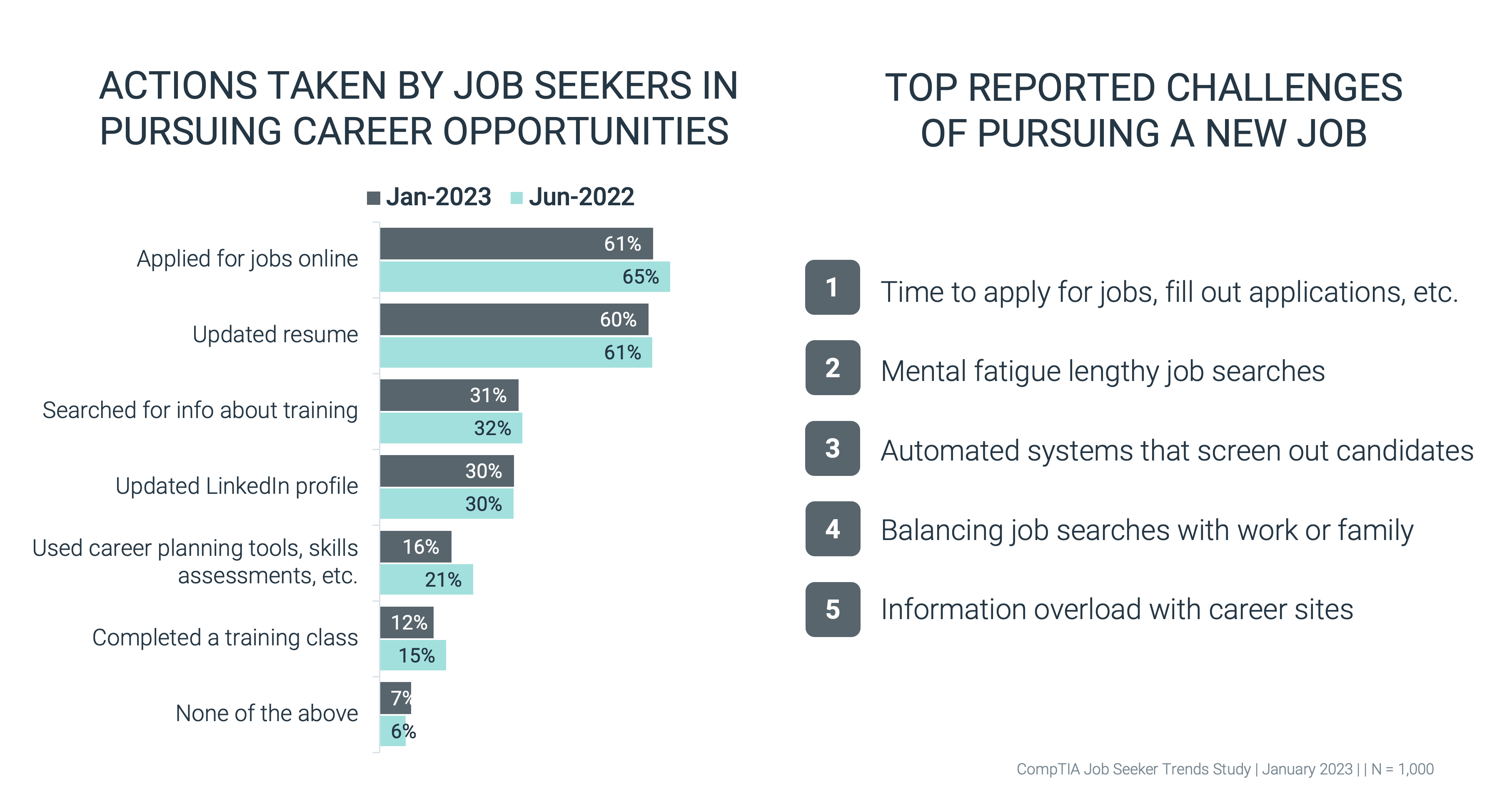 Read more about IT Workforce.