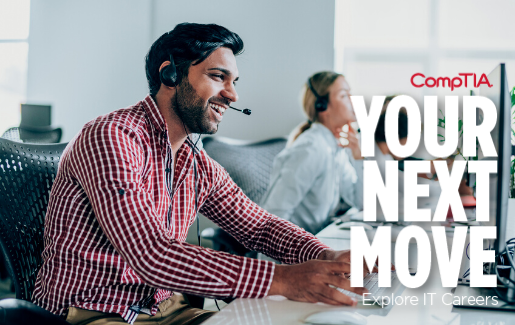 This article is part of an IT Career News series called Your Next Move. These articles take an inside look at the roles related to CompTIA certifications. Each article will include the responsibilities, qualifications, related job titles and salary range for the role. As you consider the next move in your IT career, check back with CompTIA to learn more about your job prospects and how to get there.
To join the IT world, you have to start with something big. Something that will kickstart your career and begin your journey. Organizations look for someone who can support others while also supporting their business. Data support technicians help others with IT questions or requests and share a variety of skills and knowledge. If you're a natural problem solver and would like to expand on your computer literacy skills, becoming a data support technician could be your next move.
What Is a Data Support Technician?
Data support technicians offer a large array of services to help users with issues or repairs they may have or need. These technicians either work as part of a help desk team or specialize in certain types of equipment or programs. Data support technicians allow users to experience remote assistance in the following ways:
Ensure the functionality and operations of semi-automated systems
Execute complex troubleshooting and repairs
Track, prioritize and document requests using an IT support request system
Provide technical support for computers and associated networks
Install, test, maintain and upgrade operating systems
Data support technicians typically maintain computer networks or provide technical help directly to users. Very similar to help desk technicians, they support others remotely or in person. Data support technicians may also work in call centers or work in a specific firm assisting others.
Another important task provided by data support technicians is assisting with installation, setup, upgrades and troubleshooting. The list is endless, yet there are always people that need support.
How to Become a Data Support Technician
Your journey towards becoming a data support technician may begin with a bachelor's degree in business, computer science, IT or equivalent experience. Fluency in operation systems, workstations, VPN, CRCST and FST software, systems and protocols is also necessary.
A few other typical qualifications include experience with tablets and writing protocols, displayed computer literacy and computing skills, attention to detail and time management skills.
Certifications such as, CompTIA A+, can help anyone wanting to gain the knowledge and skills to become a data support technician. CompTIA A+ covers the basis required to establish a career in IT in today's digital world.
CompTIA A+ allows you to validate your baseline knowledge of the following:
Demonstrate security skills for IT support professionals
Support basic IT infrastructure and networking
Configure device operating systems and support PC, mobile and IoT device hardware
Execute basic data backups and recovery methods
Apply data storage and management best practices
Keep in mind the CompTIA A+ Core Series requires candidates to pass two exams. A new version of CompTIA A+ (1100 series) and full suite of training products will be available later this month, and will include: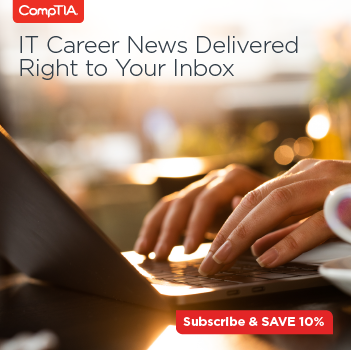 Want to see more? Check out our available training options offered in the CompTIA store.
The Details
Data Support Technician Salary Range
The median annual salary for a data support technician is $58,428 as of March 2022 (Glassdoor).
Data Support Technician Job Outlook
From 2020 to 2030, the U.S. Bureau of Labor Statistics (BLS) projects an increase in growth of 9% for data support technicians, with 72,200 net new jobs expected during that 10-year period.
Job Titles Related to Data Support Technician
Desktop support administrator
+ Means More
At CompTIA, + means IT careers. That means you can consider us your partner on your journey to becoming certified, finding, interviewing for and winning that new job role.
We help you save money. Getting a CompTIA certification is an investment in your career but getting a discount can help. There are several ways you can save money on your CompTIA purchases.
We help you decide how to take your exam. Scheduling your exam is the easy part. CompTIA exams are offered at testing centers around the world as well as through online testing, which is available 24/7, so you can test in person or at home. Learn more about your testing options.
We help you land your next job. We've teamed up with ZipRecruiter so you can get access to job alerts, digital badging and more. Be sure to sync your credentials on ZipRecruiter as you continue to grow within the tech industry.
Need more job inspiration? Check out CompTIA's Tech Job Report video series now premiering on CompTIA Connect. Learn more about the latest trends in tech hiring and the implications for employers and the U.S. workforce with new episodes each month.
Will your next move be data support technician? If so, check out CompTIA A+ to get the skills to get you there.