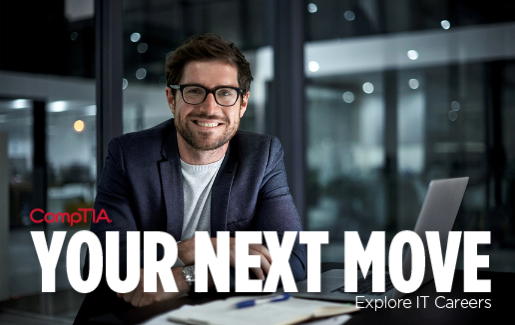 This article is part of an IT Career News series called Your Next Move. These articles take an inside look at the roles related to CompTIA certifications. Each article will include the responsibilities, qualifications, related job titles and salary range for the role. As you consider the next move in your IT career, check back with CompTIA to learn more about your job prospects and how to get there. If you pride yourself on being able to stay one step ahead of everyone else, you could earn top dollar as a cyber risk analyst. Organizations all over the world are tasked with keeping their assets safe and secure and hackers are up for the challenge. If you're thriving in a cybersecurity role and want to take your analysis career to the next level, cyber risk analyst may be a good next step for you.
What Is a Cyber Risk Analyst?
A cyber risk analyst is responsible for predicting what cyberattack might come next. They then take that intel and strengthen the organization's network to prevent attacks in the following ways:
Researches the threat landscape and identifies current trends
Performs security audits to address potential weaknesses and vulnerabilities
Monitors user access to track anything that indicates a breach
Installs software including data encryption programs and firewalls
Repairs and upgrades security systems as needed
Establishes backup servers and protocols for the organization
Designs and trains employees on organizational security best practices
In addition to these technical skills, a cyber risk analyst should also be able to see the big picture and apply their analytical and problem-solving skills to determine which potential threats deserve attention. There's quite a bit of research involved in this role. Because a cyber risk analyst is charged with anticipating future cyberattacks, they must be up to date on the latest technologies, trends and news.
Cyber risk analysts usually work with a team of IT pros. The team may include network security specialists, software engineers or other cybersecurity analysts.
How to Become a Cyber Risk Analyst
The cyber risk analyst role is a more advanced role that requires training and experience. This is typically not an entry-level job. Most companies hiring a cyber risk analyst are looking for someone with a bachelor's degree in a computer-related field.
Employers will also be looking for a candidate who has proven knowledge of network management, an understanding of attack threats and the ability to think outside the box.
Aspiring cyber risk analysts should first target positions that deal with software issues – either in the implementation or development phases. The skills you will learn in these roles will transition nicely to the cybersecurity team. It's a plus to show potential employers that you are current on the latest attack trends and security software as well.
CompTIA Advanced Security Practitioner (CASP+) teaches these very skills – and more. CASP+ is the pinnacle of cybersecurity certifications and is intended for advanced-level IT pros who wish to remain immersed in hands-on enterprise security, incident response and architecture.
CASP+ proves cyber risk analyst candidates have the skills required to:
Architect, engineer, integrate and implement secure solutions across complex environments to support a resilient enterprise
Use monitoring, detection, incident response and automation to proactively support ongoing security operations in an enterprise environment
Apply security practices to cloud, on-premises, endpoint and mobile infrastructure while considering cryptographic technologies and techniques
Consider the impact of governance, risk and compliance requirements throughout the enterprise
CASP+ is compliant with ISO 17204 standards and is approved by the U.S. DoD to meet directive 8140/8570.01-M requirements. The new version of CASP+ (CAS-004) is now available. Updates will qualify the advanced skills required of security architects and senior security engineers to effectively design, implement and manage cybersecurity solutions on complex enterprise networks.
A minimum of 10 years of general hands-on IT experience, with at least five years of broad hands-on security experience is suggested for those pursing CASP+ certification.
In addition to the certification, CompTIA will release a full suite of training products to help you learn and practice penetration testing and vulnerability management skills and prepare for your certification exam.

CertMaster Learn: Learn at your pace with interactive lessons and videos
CertMaster Labs: Get hands-on practice using real software applications
CertMaster Practice: Test your knowledge and find out if you're ready for the exam
The Official CompTIA Study Guide: Learn and review exam objectives with our comprehensive textbook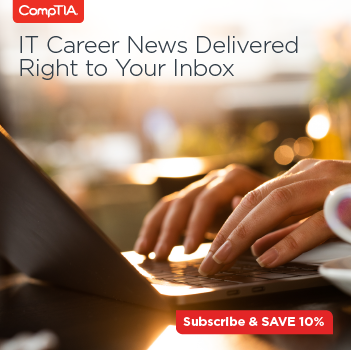 The Details
Cyber Risk Analyst Salary Range
The median annual wage for cyber risk analysts is $102,600 as of May 2021 (U.S. Bureau of Labor Statistics (BLS).
Cyber Risk Analyst Job Outlook
From 2021 to 2031, The BLS projects an increase of 35% for cyber risk analyst positions, with 56,500 net new jobs expected during that 10-year period.
Job Titles Related to Cyber Risk Analyst
+ Means More
At CompTIA, + means IT careers. That means you can consider us your partner on your journey to becoming certified, finding, interviewing for and winning that new job role.
We help you save money. Getting a CompTIA certification is an investment in your career but getting a discount can help. There are several ways you can save money on your CompTIA purchases.
We help you decide how to take your exam. Scheduling your exam is the easy part. CompTIA exams are offered at testing centers around the world as well as through online testing, which is available 24/7, so you can test in person or at home. Learn more about your testing options.
We help you land your next job. We've teamed up with ZipRecruiter so you can get access to job alerts, digital badging and more. Be sure to sync your credentials on ZipRecruiter as you continue to grow within the tech industry.
Need more job inspiration? Check out CompTIA's Tech Job Report video series now premiering on CompTIA Connect. Learn more about the latest data and trends in tech hiring and the implications for employers and the U.S. workforce with new episodes each month.
Read about more IT jobs featured in Your Next Move.
Will your next move be cyber risk analyst? If so, download the exam objectives for CompTIA Advanced Security Practitioner (CASP+) to learn more.