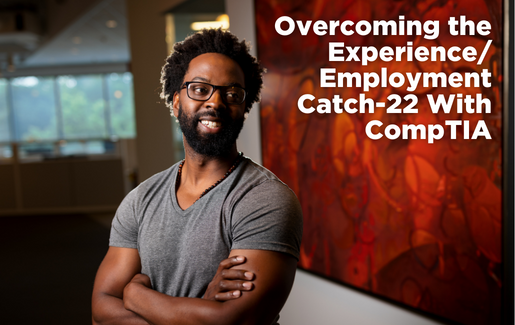 Vernon Clifton was a good salesman, but he was looking for something more satisfying and fulfilling out of a career than sales offered him. Tech acumen, and even a degree, was not helping him make his entry into IT. The key to making a big career change, he found, was CompTIA.
From cloud servers to exam room EHRs and wired medical devices, through switches, routers, secure Wi-Fi and back, data shuttles around today's busy healthcare enterprises faster than patients and medical professionals. Data has become a critical part of patient care, and every workday at Advocate Aurora Hospital in Downers Grove, Illinois, Vernon Clifton, health informatics technology cybersecurity analyst, helps keep that data safe. When it comes to monitoring protected health information (PHI) and financial transaction data – both prime hackers targets – he is always seeing something new.
"Doing cybersecurity for healthcare changes every single day," Clifton said.
Today, skilled, critical thinking cybersecurity pros like Clifton, who scrutinize reports seeking signs of malicious actors on networks to mitigate cyberattacks, are a non-negotiable part of keeping hospital networks safe. And Clifton finds daily satisfaction fulfilling this crucial role. But just a few years ago, he was having trouble finding the path to a cybersecurity career.
Before CompTIA helped lead him in the direction to lend his innate talent to the tech world, he found himself hitting professional walls – in a career that was mostly just paying the bills.
A Reason To Look For Something Better
At age 16, in the Chicago suburbs, Clifton was looking for a job. As a friendly, personable tech hobbyist, customer-facing retail seemed like the way to make a living. He joined the staff at Best Buy, then later traded the signature blue shirt for a sales position at Cellular – a job he believed would take him more in the weeds with technology.
Helping customers troubleshoot mobile hardware and operating systems did scratch that itch, but only a little. Clifton knew there was more to technology. He also discovered that sales was not a long-term career for him.
"[I thought] I'm doing something that I'm not particularly happy doing," Clifton said. "I'm content doing it, but I'm not actually happy doing it."
By that time, Clifton's daughter was growing up. He worried that an unpredictable retail schedule would mean missing trips to the zoo, birthdays, play dates and school field trips. And just as much as he wanted to be there for his daughter's childhood, he wanted her to see him happy in his career.
And so, Clifton went back to school. He earned a bachelor's degree in computer information systems. But taking on the job market with his degree in hand, he ran into an all too familiar problem: He needed experience to get a job, but he needed a job to get experience.
CompTIA: Breaking Through the Experience/Employment Paradox
Clifton had built a nice resume. His experience, though, was all in sales. He would apply for an IT job, the recruiter would note his lack of hands-on IT experience and point him to an open sales position instead. He took sales jobs, hoping to jump to the IT department from there. But as Clifton discovered, such lateral moves rarely happen. Neither his potential nor his degree was getting him there.
At home, Clifton researched online, checking message boards and social media to figure out how one launches an IT career. The same advice kept appearing: Check out CompTIA certifications.
Respected throughout the industry, CompTIA certifications prove to employers that a candidate can do the job, even if they have not yet had much experience in the field. CompTIA A+ looked, to Clifton, like his ticket out of the employment/experience Catch-22.
A credential that carries so much weight, though, can be a challenge to get, as Clifton soon found out.

A Tough Test With a Big Payoff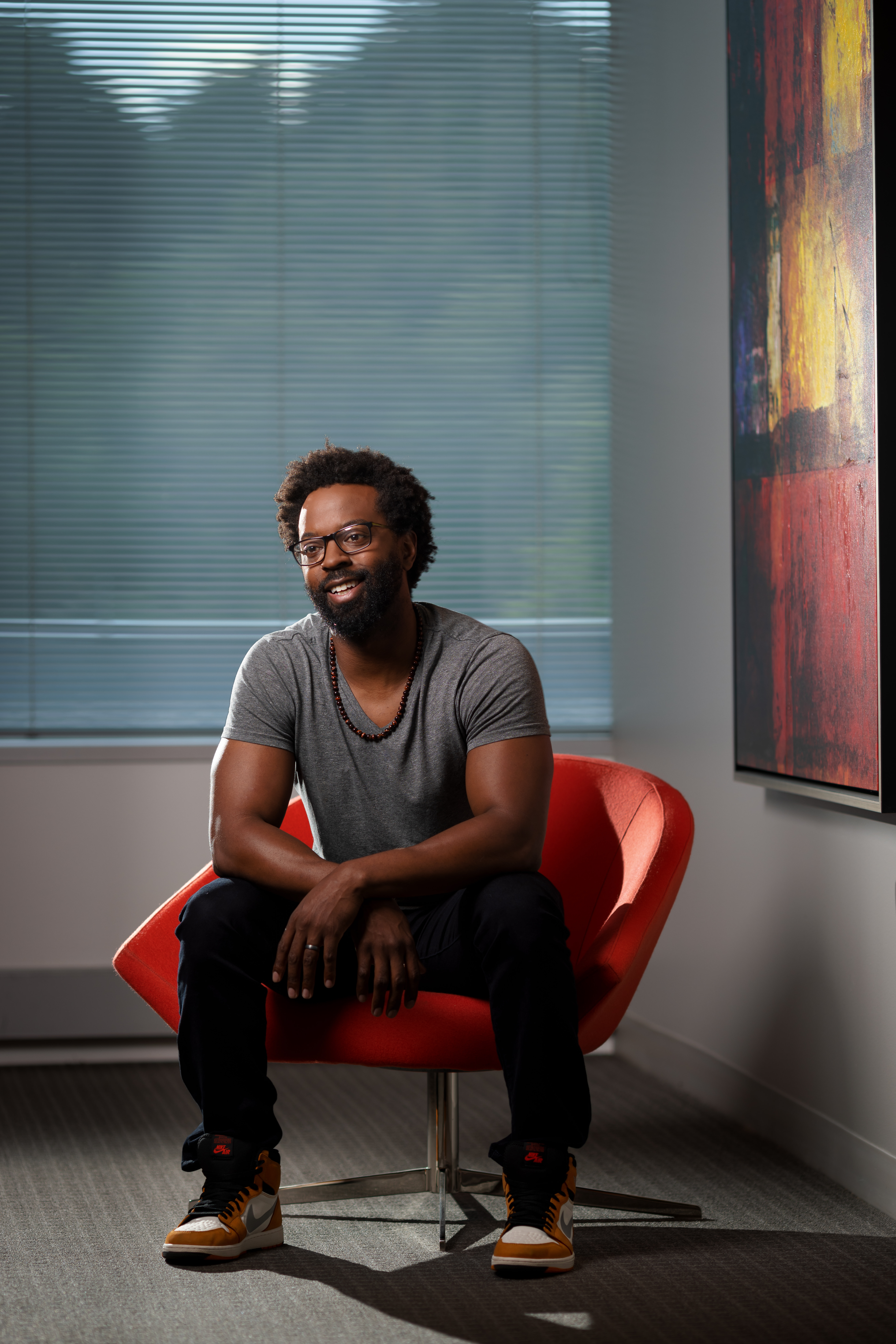 With the promise of a fulfilling career within reach, Clifton took the CompTIA A+ exam. He did not pass, and he took the news hard. He was embarrassed, his hopes were dashed and his confidence rattled. He resolved to give up IT for good.
At least, for a second.
"I went back to my job and the very first day, I was there for about 10 minutes, and I said, 'No, I need to retake that exam.'," Clifton said.
Clifton rallied and got serious about exam prep. He spent months studying, listening to podcasts and working with online learning tools to build his practical IT knowledge. Finally, with a newfound understanding of CompTIA A+-level IT skills, he retook the exam.
This time, he passed.
A Cycle of Certification and Confidence
As painful as his initial CompTIA A+ failure was, the confidence boost he got from passing it the second time more than made up for it. Clifton had a certification confirming his ability. Right away, he gave his CompTIA A+ certification a test of its own. He applied for an IT job – and he was hired.
Starting work in the field led to another confidence boost. Every day at work, he demonstrated that he knew what he was doing.
When Clifton got his bachelor's degree, cybersecurity was one element of technology that most interested him. Now, with his foot in the IT door, he was already planning to move up and into that more advanced pursuit.
While sending out applications for cybersecurity positions, he faced a familiar conundrum. The competition was fierce, and the skills demanded were specific. His practical cybersecurity experience was limited. He needed something to show he could do it.
And this time, he knew where to look.
Securing the Confidence to Secure Networks
Even with his academic cybersecurity background and IT skills, earning his CompTIA Security+ certification demanded serious study and preparation – and that extra work quickly paid off.
Clifton knew exactly the kind of job he wanted. He sent out three targeted applications for cybersecurity roles and expected a long wait. With CompTIA Security+, though, his three applications quickly resulted in three interviews. Soon, he was putting his newfound knowledge to work in the field.
"[That was] another really big confidence boost," Clifton said. "Not only did I think I was good at this, not only did the certification prove that I was good at this, but an employer, a massive employer also thought that I'd be able to do that role."
Facing Challenges Creatively With CompTIA
Since early this year, Clifton has been thriving in that role, in the burgeoning, business-critical field of healthcare cybersecurity.
Clifton has the career he wants, and he is seeing how far he can take it. Monitoring the hospital networks each day, he sees new cybersecurity demands arising in real-time and anticipates building his skills to stay ahead of them – with a little help from some additional certifications. He also sees a threat landscape where malicious actors are always growing more creative and more devious. Thankfully, CompTIA allows people with different ways of seeing the world to enter the field and meet these threats from their own distinct perspectives. For Clifton, that represents a boon for cybersecurity – and the world.
"I think what our society needs is people that think outside the box…," Clifton said. "Maybe that's how we as a society become more effective, by having people that have had different experiences break into [new] fields."
Learn the skills you need with CompTIA CertMaster Learn. Sign up for a free trial today!
Matthew Stern is a freelance writer based in Chicago who covers information technology, retail and various other topics and industries.