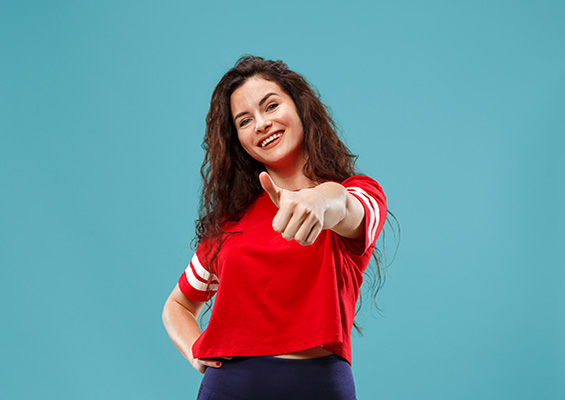 Today's technical worker does much more than just fix PCs. They play huge roles in their organizations and must understand how applications work across large systems and be capable of solving problems that help keep technologies and companies running smoothly.
The new CompTIA A+ certification was designed to ensure that IT pros are equipped to handle complex problems successfully. This entry-level IT certification helps individuals demonstrate their skills and develop a vast understanding of cloud, virtualization, cybersecurity and more.
"You may be very capable, but an employer can't be sure of that unless you have the certification to prove it," CompTIA senior director, certification products, Teresa Sears explained on the CompTIA Volley podcast on November 30. "[CompTIA] A+ levels the playing field. It's a tool the employer can use to determine a candidate's skill set and have some evidence of what a person knows."
A New CompTIA A+ for Today's Tech Support Pro
The number of job openings in the area of technical support is vast and projected to grow much faster than average over the next 10 years. As systems become more complex, the need to have IT workers who can quickly solve problems is intense. Sears said that that's exactly what CompTIA A+ validates to employers: that an information technology professional is proficient in problem solving.
The new CompTIA A+ offers a sizeable ROI for both the IT pro and employer.
Information technology workers can gain the following from the new CompTIA A+:
Creative problem-solving skills
Strategies for resolving cybersecurity issues
Knowledge of cloud and virtualization
Exposure to a variety of IT functions
"The new [CompTIA] A+ will open up avenues for career development," Sears mentioned. "A+ holders might end up working in cybersecurity, network engineering, network administration, business analysis or data analytics. It's not a direct path, but it exposes technical workers to the functions of IT that really can open up some exciting career opportunities."
The redesigned entry-level IT certification benefits employers as well. For example, when an entry-level worker who has earned CompTIA A+ is able to address complicated IT issues, senior-level employees are afforded the time and resources to work on higher-level projects that enable business and impact a company's bottom line.
"Now that you have more empowered help desk people who can identify problems and fix them, you are freeing up senior IT employees to work on more strategic projects," said CompTIA senior director, industry analysis, Carolyn April, who co-hosts the podcast with senior director, technology analysis, Seth Robinson.
Get Ready to Get CompTIA A+
You have many training options to help you prepare for your CompTIA A+ exam, including self-study materials, virtual labs, videos, online classes and in-person career prep classes. In 2020, CompTIA Tech Career Academy is bringing its IT-Ready Technical Support program to classrooms, so that students get the training they need to earn CompTIA A+ and launch their IT careers on the help desk.
Learn More about the CompTIA Tech Career Academy.
CompTIA A+ and Cloud Computing
Today's entry-level IT workers are dealing with increasingly difficult problems. They are slowly taking over the domain, at least in part, of network administrators. This reflects how swiftly the workforce is morphing as digital transformation becomes a higher priority for organizations. Taking this into consideration, CompTIA redesigned A+ with a greater focus on cloud computing and virtualization.
It's vital that tech workers are able to troubleshoot any issue an end user could experience with software as a service (SaaS) applications. To equip IT pros with these specific skills, the new CompTIA A+ certification emphasizes knowledge of cloud and virtualization.
"With the new CompTIA A+ certification, there's attention payed to devices other than laptops and mobile phones," Sears explained. "There is discussion of how to support IoT devices. It all ties back to an increase in the sophistication of these technological environments."
CompTIA A+ and Cybersecurity
The refreshed CompTIA A+ not only focuses on cloud and virtualization, but also cybersecurity. CompTIA A+ has always included cybersecurity skills, but the new version takes them to a new level.
"In the [900 series] of A+, you had to be able to recognize malware," Sears said. "In the new series, you not only need to recognize it, but you need to be able to detect and remove it."
In the information technology industry, there is a broadening and deepening of cybersecurity expertise that the new CompTIA A+ certification will ensure IT workers have.
A New CompTIA A+
The updated CompTIA A+ certification will be available in January 2019. CompTIA will also release training materials for the new exams, including the Official CompTIA A+ Study Guide and the CompTIA CertMaster line of products.
Learn more about the refreshed CompTIA A+.