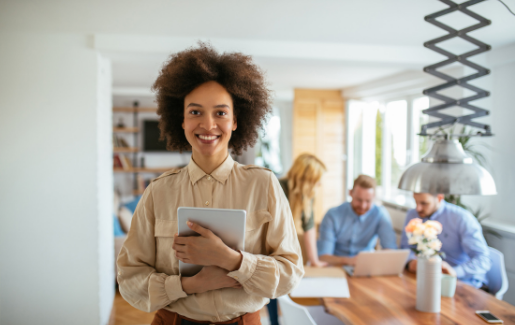 It's no secret that there's a very nice living to be made as an IT professional. Hard work, a thirst for knowledge, the drive for continuous improvement and inherent intelligence all play big roles in the success of IT pros. This continues to be true in 2022. Even amidst a global pandemic, technology is one of the most secure job sectors – and is still growing.
And while all those reasons are the primary drivers behind a satisfying IT career, there's certainly nothing wrong with collecting a sizeable paycheck as a reward for all that hard work. And those paydays are pretty impressive, based on Global Knowledge's 2021 IT Skills and Salary Report.
In the United States, the average annual salary for an IT pro is $121,544, and those in decision-making roles earn an average salary of $138,719. What does it take to earn a paycheck like this?
Opportunities for a Bigger Paycheck
IT pros have the opportunity to earn more. Doing your job well, learning a new skill or seeking a promotion to management are just a few ways to increase your earnings. In fact, nearly 52% of IT pros received a raise in the past year. Of those who received raises, 38% attribute it to job performance, while 28% received a pay bump as part of a standard company increase and 17% got a promotion. The bottom line is, if you do your job well, you're going to be rewarded.
And the best way to do well at your job? Keep learning. Adding new skills to your repertoire (such as through IT training and certifications) can eventually lead to more responsibility, which generally translates to a salary increase. Professional development is critical when it comes to advancing your career and maximizing your earnings.
Case in point:
13% of IT professionals credit their salary bump to the addition of new skills to their toolbox
IT pros who earned a raise because they added new skills earned nearly $12,000 more than last year
IT pros who obtained a new certification saw their salary increase nearly $13,000
This is clear evidence that training, IT certifications and the desire to expand your knowledge base pay off. Literally.
Receiving a bonus is another way to increase your paycheck. Across the globe, 57-69% of eligible decision makers and 43-55% of staff earned a bonus in the past year.
The conclusion to be drawn here is a very straightforward and logical one. Salary increases among IT professionals are directly tied to job performance. The harder IT staff work, the more training they receive, the more results they get, the better the company performs – it's all tied together. And it's paying off quite nicely for IT pros.
IT Salaries: Where the Money Is
Where's the place to be if you want to maximize your earning potential as an IT pro? According to the Global Knowledge report, that would be North America, where the average salaries for non-management IT staff, mid-level professionals, senior roles and executives rank the highest among all regions of the world.
Digging deeper into each role type shows that:
Non-Management IT Pros: Non-management IT staff (such as network engineers,security analysts and cloud architects)in Latin America made an average salary of $36,546, while IT pros in North America earned the most at $109,949 (you'll notice a trend here).
Mid-Level IT Managers: Mid-level professionals (positions like IT audit managers, security officers, IT project managers and other management/team lead roles)in Latin America made an average salary of $49,070, and IT managers in North America earned $120,696 annually.
Senior IT Pros: Senior-level roles demonstrated a similar pattern in 2021. The regional range came in at $52,829in Latin America to $156,825 in North America.
The C-Suite: Finally, in North America, the average salary for IT executives (chief technical officers, chief information officers, chief executive officers) in 2021 was an impressive $185,000.
What Jobs Pay the Most?
Despite differences in regional pay, factors like job role, experience and industry also play their parts. According to the Global Knowledge report, the higher-paying salaried positions in North America – aside from executives and those in IT sales – are in cloud ($144,533), risk management ($136,586), and IT architecture in design ($132,941).
It's not surprising that IT pros with more experience earn the highest salaries. Those with at least 26 years of experience earn $141,927 per year – more than double the average salary for first-year IT professionals. But in North America, IT pros cross that $100,000 threshold sooner – in years 6 to 11.
Of course, there are jobs out there that pay more simply because they are in-demand and qualified IT pros are hard to find. For the sixth year in a row, and by a wider margin than usual, IT decision makers have the most difficulty hiring cybersecurity talent. In fact, 42% worldwide struggle to fill IT security job openings.
Global Knowledge ranks the following top 5 IT job roles as a challenge in finding talent:
Cybersecurity
Cloud Computing
Analytics and Big Data
AI and Machine Learning
Systems and Solutions Architects
When it comes to hiring, one thing stands out above everything else – skills. Nearly 60% of IT decision makers say relevant skills are the most important hiring qualification.
While IT has not been completely spared from the pandemic's impact, growth is still projected in certain tech areas such as cloud and infrastructure as organizations look to the cloud to drive digital strategies. Cybersecurity is also an area that cannot be ignored – even with tighter budgets. And amidst these transitions, IT pros hold their future in their own hands. With a wealth of opportunities to boost their pay, 2022 is shaping up to be a lucrative year for the IT workforce.
Increase your salary with an IT certification. Learn about CompTIA certifications and download the exam objectives for free to get started.