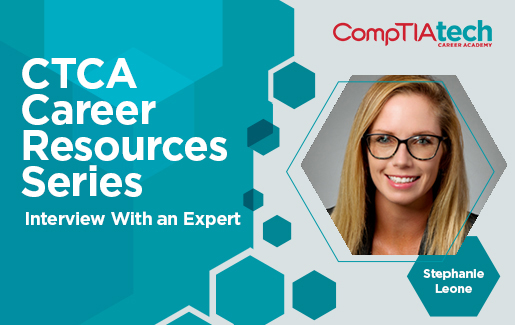 For many, the job search process may feel more like a marathon than a sprint—and the job interview is the last mile. Just like running a marathon, you should feel proud you've made it this far. The job market is competitive and an opportunity to interview means that you've made a great first impression. But while you might be close to crossing the finish line, there is still work to be done.
Take some time to understand interviewing best practices, including conducting research, practicing potential interview questions, reviewing your resume and understanding interview etiquette to land the job you want.
Check out the career resources series:
Your First Step: Research
Once you know an employer is interested, it is important to reciprocate that interest by conducting research on the organization. When doing your research, keep these questions in mind:
What about this organization prompted me to apply for a job opening?
What type of job is going to bring me satisfaction, give me peace of mind and make me feel fulfilled?
The answer to the latter question should not be monetary. Instead, it should align with your passions and career goals. Understanding these things about yourself will help you to clearly define what it is about an organization that interests you and whether it will be the right fit.
When beginning your research, start with the organization's website. Get to know the history of the company, values and overall mission. If you have the name of a supervisor or hiring manager, search for that person's profile as well. As you are navigating your way through the organization's website, take notes. While reading information is great, when you write it down the mind now has two forms of memory. These notes may come in handy later.
Another great resource is LinkedIn. You can utilize LinkedIn to research the company and any individuals who are interviewing you.
Remember: Knowledge is power and there is plenty of information available to you on the internet. But everyone has the ability to leave reviews on almost any product, service or organization, and while these opinions are important and noteworthy, don't allow them to cloud your judgement. Keep an open mind about the organization and job role.
Your Second Step: Review Interview Etiquette
Now that you have conducted research, let's freshen up on some interview etiquette tips. First, you want to make sure you feel and look your best the day of the interview. Whether your interview is virtual or in person, you will feel more confident when you dress for success.
Appropriate attire varies by organization. During the research process, you should have gotten a feel for the company culture and dress code. Keep in mind that you are striving to make a great first impression, so when in doubt, it's better to be overdressed than underdressed. Ultimately, follow your gut instincts. If your attire makes you feel confident, that will shine through.
Next, be on time. You only have one opportunity to make a great first impression and showing up late could be very costly.
When introducing yourself, firmly shake hands with all interviewers and thank them for their time. Be sure to do the same at the closing of your interview. This gesture tends to go a long way. If the interview is virtual, make sure you make eye contact with the interviewer.
When it comes to devices like phones, turn them off. Whether you're engaging in-person or virtually, devices can be a major distraction and use of them during the interview can make a bad impression.
Lastly, be enthusiastic while answering questions. The interviewers want to know about you and what interests you about their organization. When interviewers are speaking, be sure to take notes. This shows interest and engagement and will be a great reference for you after the interview.
Your Third Step: Practice Makes Prepared
We've all heard the saying: "Practice makes perfect." The more you practice, the more confident you will feel going into an interview. There is always a natural element of nervousness when it comes time to interview, but practicing will help alleviate nerves.
Practice interview questions with a friend or family member. Keep an open mind to any feedback they can provide. This feedback can help you be more mindful of areas you may need to focus on or could help you to correct a certain speech pattern you want to steer away from. For example, while conducting mock interviews, I have noticed that interviewees tend to fill silent moments with unnecessary words like "um." This word shows uncertainty, and it is best for interviewees to avoid usage. A silent moment during an interview is perfectly fine. It allows the interviewer and interviewee time to collect their thoughts and prepare for the next question.
While researching, write down any questions that may come to mind for the interviewer. It's important to do this while researching the company. If you wait until after the research process it can be easy to forget this step. Being intentional and diligent in constructing questions ahead of time can demonstrate a high-level thought process. Simply showing up and asking questions based on information the interviewer provides can sometimes appear disheveled and unorganized. This is one area that you have control over, so preparation is essential.
When walking into your interview, you should not only have researched the organization and job you are interviewing for, but you should also be familiar with your resume and work experience. It's important to review your resume and know the ins and outs of your work history.
For example, if you are aware of an employment gap on your resume, know the time frame and be prepared to explain this to the interviewer. If you have specific job-related skills listed on your resume, you should be able to reference and discuss those skills during the interview.
Your goal during an interview should be to bring life to your resume. At this point, the interviewer knows you have the skills and experience for the job, now it's all about selling the complete package!
Finally, remember to give yourself some grace. Interviewing is hard work. However, research, an understanding of interview etiquette and adequate practice will set you up for success.

Ready to start your CompTIA Tech Career Academy Journey? Apply today.