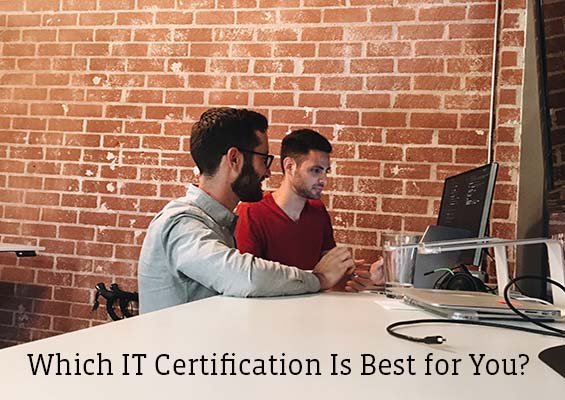 If you have a few years of IT experience under your belt, you may be looking into expanding your career into cybersecurity. Or maybe you already have some cybersecurity experience but are itching to become more knowledgeable and skilled in the field. The best way to prove your cybersecurity chops to employers is to get certified, but there's an abundance of cybersecurity certification options.
The CompTIA Cybersecurity Career Pathway includes great vendor-neutral, performance-based IT certification options. But there are many others out there, including Certified Information Systems Security Professional (CISSP) or Certified Ethical Hacker (CEH). Which cybersecurity certification is best for you ultimately depends on factors like your level of experience, your career needs, whether or not you want your certification to be vendor neutral and how much time you have to devote to getting certified.
What is a Performance Certification?
CompTIA performance certifications validate the skills associated with a particular job or responsibility. To earn the certification, candidates must demonstrate their ability to perform related tasks through simulations and performance-based questions, proving they not only know what a job entails, but how to do it.
The CompTIA Cybersecurity Career Pathway
CompTIA offers four cybersecurity certifications along the CompTIA Cybersecurity Career Pathway. The certifications are earned by passing a performance-based exam that is developed in collaboration with IT pros who work in cybersecurity every day and include the real-world scenarios and hands-on skills that are part of the job. Earning a CompTIA certification demonstrates to future employers that you not only have the knowledge, but also the skills, to succeed in cybersecurity.
Which Certification is Best for Cybersecurity?
So, which certification is best for cybersecurity? Only you can decide that. CompTIA offers four cybersecurity certifications geared toward different job roles and experience levels:
CompTIA Security+
CompTIA Cybersecurity Analyst (CySA+)
CompTIA PenTest+ (coming in July 2018)
CompTIA Advanced Security Practitioner (CASP+)
CompTIA Security+
CompTIA Security+ is the industry standard for acquiring the foundational knowledge and skills expected of security professionals. If you have a solid understanding of networking and want to establish yourself in cybersecurity, this is the certification for you. It prepares you for entry- and intermediate-level careers in cybersecurity and instructs you to identify and mitigate security threats.
CompTIA Security+ is priced affordably, is ISO-ANSI accredited and is approved by the U.S. Department of Defense. In comparison to other entry-level security certifications, it stands out as globally recognized, and its performance-based element makes sure you have the practical skills you need to succeed as a cybersecurity professional.
CompTIA Cybersecurity Analyst (CySA+)
Perfect for the seasoned defensive, or blue team, cybersecurity pro who wants to cement their status as a top expert in the field, CompTIA CySA+ includes performance-based questions covering essential topics like intrusion detection and the behavior analytics of malware and advanced persistent threats (APTS). As threats become more advanced and difficult to predict and prevent, it becomes increasingly important for senior cybersecurity professionals to know how to harness the power of analytics to ward off attacks.
CompTIA CySA+ provides the tools and insights you need to offer maximum security protection to organizations. Plus, it is trusted by numerous employers and universities and meets the ISO 17024 standard as well as DoD 8570.01-M and Federal Information Security Management Act requirements.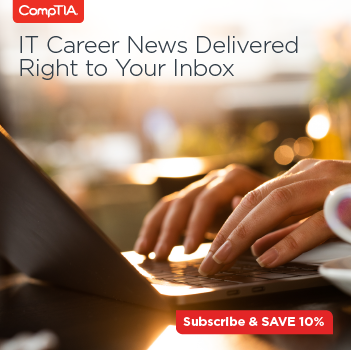 CompTIA PenTest+
Suitable for IT professionals who are well-versed in the fundamentals of cybersecurity, CompTIA PenTest+ prepares you to identify and manage network vulnerabilities. Scheduled for release in July 2018, this certification equips you with key penetration testing skills that enable you to help organizations stay one step ahead of hackers.
CompTIA PenTest+ has a hands-on component to guarantee you have the aptitude to predict and manage network risks. This certification is also an innovative leader in teaching you how to test mobile, IoT and cloud computing networks. It maps 100% to the NICE/NIST Cybersecurity Workforce Framework (NCWF) role of vulnerability assessment analyst and is used by the DoD for determining cybersecurity work roles. CompTIA PenTest+ is ideal for mid-level red team, or offensive, cybersecurity professionals wondering, "which certification is best for cybersecurity?"
CompTIA Advanced Security Practitioner (CASP+)
As CompTIA's most advanced certification, CASP+ qualifies you for senior-level cybersecurity practitioner positions. It's not necessarily geared toward managers, who deal more with implementing security policies. Instead, it's aimed at cybersecurity pros who are working in the trenches to help organizations find solutions to complex security problems.
Armed with the CASP+ certification, you'll be able to conceptualize, create, and impose secure solutions on a wide scale to ensure the greatest network safety for major enterprise environments. This certification complies with ISO 17024 standards and meets DoD directive 8140/8570.01-M requirements.
So, which certification is best for cybersecurity? Each of the certifications mentioned above may be the best for you, depending on your expertise and experience. If you're a networking pro who's just beginning to dip your toes in the cybersecurity realm, start out with CompTIA Security+. You can then work your way up to intermediate levels of certification like CompTIA PenTest+ and CompTIA CySA+. As you progress in your career and gain cybersecurity mastery, CASP+ may be the best certification to advance your career.
Learn more about the CompTIA Cybersecurity Career Pathway.