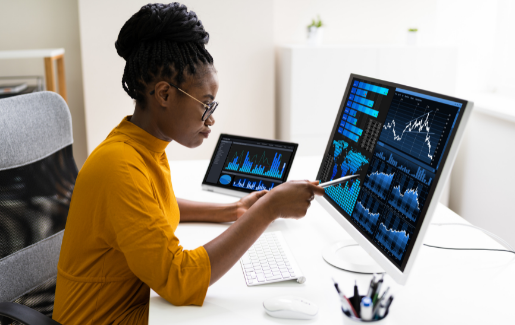 As organizations build their IT strategies in a post-pandemic environment, they are revisiting many questions that never quite got answered in previous digital transformation efforts:
How can cloud systems be leveraged for robust infrastructure?
What is the proper cybersecurity approach in the face of modern threats?
What new insights can be discovered from corporate data?
While these questions require considerable effort from both technical and operational parts of a business, the management and analysis of data is perhaps the most challenging to solve. This is largely because serious data activity is a relatively recent phenomenon for most firms. Although companies have been generating digital data for as long as they have been using computers, they have not been optimizing that data for current or future success.
Getting the Most from Data: The Challenges
The situation that many organizations find themselves in with respect to their data is abundance without intelligence. Most companies have data silos in every department, limiting the ability to build a holistic view of corporate data. Data is streaming in from new sources like social media and smart devices, but there isn't structure for translating this data into business decisions. Although there is a profusion of historical records, there is a clear shortage of expertise in using these records to understand operations or build plans.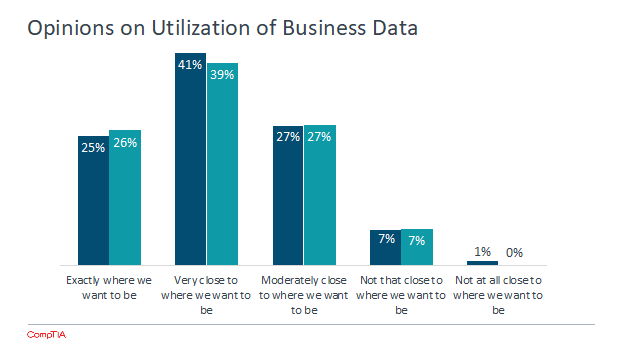 Figure 1: Opinions of utilization of business data
As with most technology trends, recognizing data as a high priority does not automatically lead to improved capabilities. In fact, there is often a step backwards as companies realize how much ground they must make up.
CompTIA's most recent data shows that only a quarter of companies feel they are exactly where they need to be when it comes to managing and analyzing their data. There has been little improvement over the past three years, and given the challenges involved in developing a strong data practice, this number may drop further before sentiment begins improving.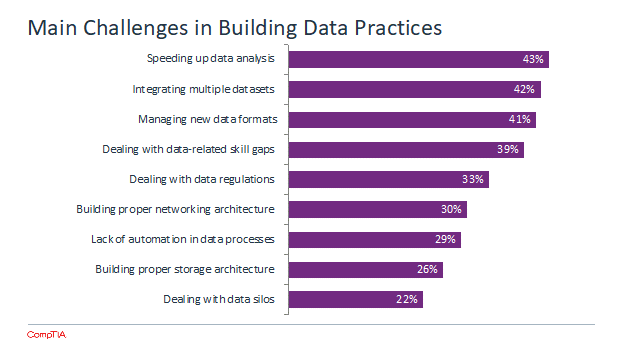 Figure 2: Main challenges in building data practices
The list of challenges that companies are currently encountering or expect to encounter reflects a disconnect between goals and reality. The top challenge cited is speeding up data analysis, but fewer companies are concerned with proper networking architecture. The next challenge is integrating multiple data sets but building the proper storage architecture is a lower priority.
Resolving these disconnects requires an accurate understanding of modern data strategies. For example, there is tremendous focus on data analytics and data science, as businesses fervently try to discover hidden insights in their untapped data. But tapping into that data and extracting those insights requires a structured data management approach as the foundation.
In addition, data activities fall under the broader umbrella of strategic IT, which many firms are struggling to understand as a different mindset than the tactical approach that defined IT for decades. Data management and analytics should be treated as a comprehensive program, not point tools for specific purposes.
To get the highest value from large data sets and deliver real-time analysis, organizations need to focus on their data skills. As more companies use data to improve their internal operations and to better understand their customers, new and improved skills will drive data success. These skills address a wide range of business problems, from building a resilient data architecture to improving the speed of data analysis to mining the data for new insights. In essence, the new currency of business requires new specialists to extract value for stakeholders.
Making the Most of Data: Understanding Data Flow

The task of utilizing data has three distinct stages. First, the data is generated. This could come from customer interactions, internal business systems, external partners or any number of other sources. Aside from data capture, no specialists are needed in this stage; data is simply a by-product of standard business or marketing activities.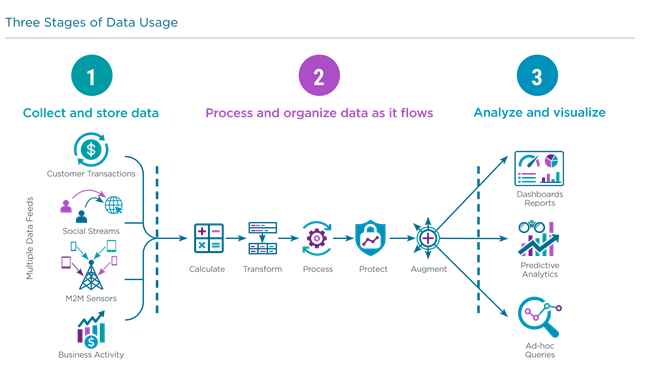 Figure 3: Three stages of data usage
As the data is captured at the end of the first stage, it moves into a second stage of processing and organization. This is where data skills first come into play, as data is placed into some sort of structure and then manipulated for future use. The type of structure varies wildly from one company to another. Some firms use simple spreadsheets while others utilize relational databases, big data tools and multi-cloud storage schemes.
The line between data manipulation and data analysis can be blurry, but the ultimate goal of a data process is to produce useful insights for decision makers. These skill sets have the highest visibility and demand, but they cannot operate without a structured approach to the data sets.
There is a strong technical component to these specialists—they may perform scripting with Python or JavaScript, work with machine learning algorithms or use software to produce visualizations. In addition to the technical pieces, there is also a business component. These workers must understand how the business is run and which questions are most important.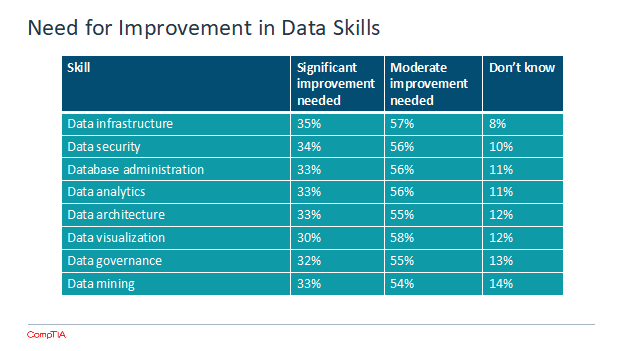 Figure 4: The need for improvement in data skills

Companies clearly recognize that they need to improve their data skills across all areas, including the overarching activity of keeping data secure. By a slight margin, companies are showing recognition that foundational skills such as infrastructure and database administration are needed before pursuing more advanced agendas. However, it should be noted that these skills are also the most likely to already be present in an organization, so there is at least a starting point for improvement.

Data analysts, on the other hand, are in short supply. Many traditional vehicles for producing skilled workers, such as four-year degree programs or vocational training, have not caught up to the shifts in business becoming more data driven. As a result, organizations are scrambling to find skilled workers in this area, as they try to find the hidden gems in their data before their competitors gain an advantage.

Getting the Most from Data: Improving Data Skills

It's no surprise to see hiring as the top choice for businesses as they try to close their data skill gaps. Intent to hire does not perfectly correlate to adding headcount, but it does at least show awareness that gaps exist and an initial willingness to invest.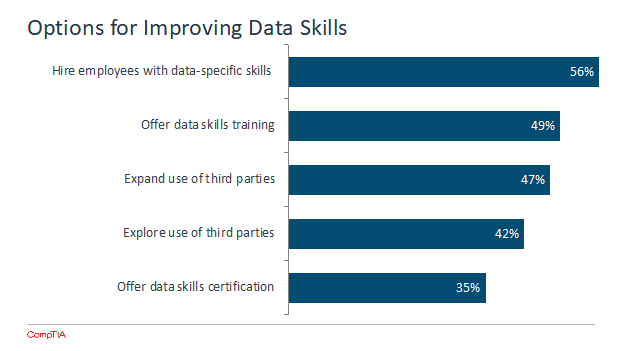 Figure 5: Options for improving data skills

It also shows that companies may be moving toward a model of data teams. This pattern has played out already with cybersecurity becoming a distinct function separate from IT infrastructure and coordinating data efforts within the reporting structure can help standardize the handling of data throughout the organization.

Of course, one of the reasons that intent to hire does not always bring in a new employee is that employees are so scarce. In a world of limited supply and changing workforce dynamics, companies are considering other options for their data needs as well as other technical skill gaps.

Training is the next-best option for organizations with existing IT staff. Whether it is adding skills to an infrastructure specialist or to a software developer, businesses can build data acumen across their existing activities. It may make more sense to transition a current employee into a data role and backfill if it's easier to find candidates with infrastructure or software skills.

Certifications are lower on the list of options, in part because there are fewer certifications available for data skills compared to infrastructure, software or cybersecurity. As the discipline of data management and analysis matures, more companies will pursue certification as a means of fulfilling training strategies and ensuring that skills remain current.

Certifications also bring benefits for the individual. In a highly competitive hiring market, certifications offer proof of technical skills as well as dedication to personal learning and growth. For individuals that are currently employed, certifications offer a path for advancement and insights into best practices. The field of data management and analysis has a growing number of vendors and toolsets, but there is also a growing appreciation for foundational knowledge that can be applied in a wide variety of scenarios.

For a long time, excellence in IT meant that systems didn't crash, and employees got solid technical support. Those criteria still exist, but the bar has been raised. Being on the forefront of technology now includes effective policies around data management and analytics. Understanding data flow is a first step. Appreciating the challenges involved defines the proper investment. Building the right skills allows a company to execute on the plan and discover where the data is leading the business.

CompTIA Data+ covers the skills you need in data analytics. Start gaining skills like data visualization, data mining and more with CompTIA CertMaster Learn + Labs for Data+. Sign up for a free trial today!