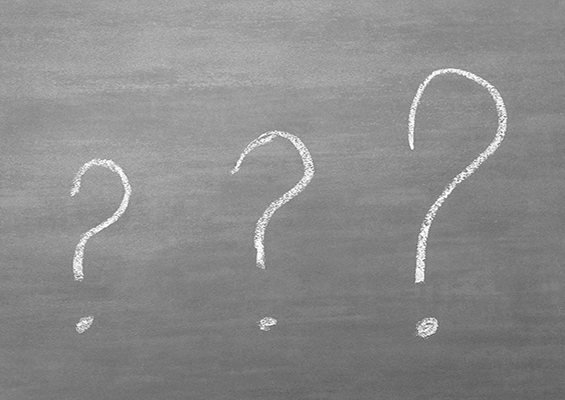 You've decided you want to get into cybersecurity, and now it's time to get the credentials that will help you start your cybersecurity career. But what is the difference between a cybersecurity certificate, a certification and a degree, and how do you know which is right for you? Keep reading to get the information you need to make a decision and get started.
Cybersecurity Certificate vs. Certification vs. Degree
Cybersecurity Certificates
A cybersecurity certificate is generally tied to an educational program and represents the completion of coursework. Cybersecurity certificate programs are offered at both the undergraduate and graduate level and can take anywhere from a few weeks to a few years to complete.
The requirements to earn a cybersecurity certificate vary widely from program to program. Some require the completion of multiple courses, but some only require one. And some require you to earn a minimum grade to receive your certificate. Some certificate programs also include a capstone project that may be evaluated and/or graded by peers or an instructor.
Although employers typically don't request certificates in job postings, they can benefit IT pros in other ways. Many working professionals get a certificate rather than a degree to fuel a promotion in their current jobs, and the college credits earned from a certificate program can sometimes be applied toward a degree. The course of study may also cover the skills needed to earn a cybersecurity certification. Once you earn a certificate, you have it for life – there are no continuing education requirements.
Many undergraduate cybersecurity certificates cover the basics of cybersecurity, whereas graduate-level cybersecurity certificates delve into specialized topics like engineering, cybersecurity law or health care security.
The Details
Time: Varies from several weeks to several years
Cost: Tuition and books for 12 to 18 credit hours
Value to employers: Generally not listed in job postings but may help in getting promoted
Cybersecurity Certifications
Whereas cybersecurity certificates come with the completion of coursework, a cybersecurity certification may be earned without taking any classes. (Although we don't recommend trying to get certified without preparing!) Cybersecurity certifications assess the knowledge, skills and abilities that IT professionals have already mastered and reflect what's going on in the field today.
Because of this, IT certifications are issued by independent organizations, such as trade or industry associations, that work closely with professionals in the field. To earn a cybersecurity certification, you must first pass an exam (or multiple exams) and then earn continuing education units (CEUs) to keep your certification active. This shows that your skills and knowledge match those demanded by today's jobs.
Some of the most popular cybersecurity certifications come from organizations like CompTIA, (ISC)2, ISACA, GIAC and Cisco.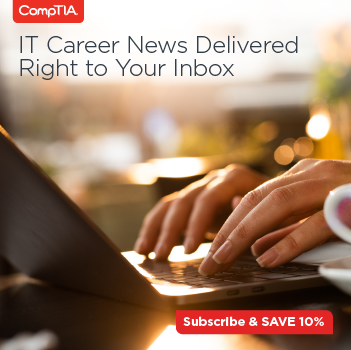 The CompTIA Cybersecurity Career Pathway includes performance certifications for all levels of cybersecurity professionals. Performance certifications validate the hands-on skills needed to perform today's in-demand cybersecurity jobs.
The Details
Time: A certification exam takes just a few hours, but preparing could take months
Cost: Between $300 and $500 for CompTIA cybersecurity certification vouchers plus the cost of study materials and/or classes
Value to employers: Nearly 450,000 U.S. cybersecurity job postings required IT certifications (October 2017 through September 2018, Burning Glass Labor Insights)
Cybersecurity Degrees
Colleges and universities offer both undergraduate and graduate degrees in cybersecurity, typically as a sub-discipline of computer science. While many cybersecurity jobs require a degree, that doesn't necessarily mean they require a cybersecurity degree. Many cybersecurity professionals hold bachelor's degrees in other fields – some technical and some not.
Cybersecurity is not necessarily an entry-level field, and some say that getting a bachelor's degree in cybersecurity is putting the cart before the horse – it's better to gain general IT and/or computer science knowledge and experience before specializing in cybersecurity. And we've even said that you need to know how IT infrastructure works before you can secure it. However, getting a graduate degree in cybersecurity after you've been working in IT may give you the skills you need to advance in your career and obtain leadership positions.
The Details
Time: 2 to 4 years
Cost: As much as $60,000 for a bachelor's degree and $70,000 for a graduate degree, according to U.S. News and World Reports
Value to employers: 82% of cybersecurity job postings required a bachelor's degree, and 4 percent required a graduate degree; only 2% specified cybersecurity (October 2017 through September 2018, Burning Glass Labor Insights)
Should I Get a Cybersecurity Certificate, Certification or Degree?
When deciding whether to get a cybersecurity certificate, certification or degree, consider the following:
Experience: How much IT experience do you already have? If you have no experience, undergraduate certificates and certifications may be the way to go. Whether you're taking college courses or certification training boot camps or you're studying on your own, you'll gain the fundamental skills you need to succeed in cybersecurity.
Time: How quickly do you need to gain cybersecurity skills and credentials? A certification will be your quickest route; however, if you are new to IT or to cybersecurity, you'll want to spend time learning and practicing before jumping right into a certification exam. You may also need to take a few steps back and start with more general IT certifications before getting a cybersecurity certification. All CompTIA certification webpages list the recommended experience levels under Exam Details so you can find the one that's right for you. Read more to see which certification is right for you.
Job requirements: Are you looking to meet the requirements of a job, or are you just looking to increase your knowledge? Employers value certifications and degrees more than certificates.
Cost: How much can you afford to spend? If you're paying for this out of pocket, a certification will be your least expensive option.
The Bottom Line on Cybersecurity Credentials
Cybersecurity certificates, certifications and degrees all have their place in the field, and which one is right for you will depend on many factors. Identifying the job you want, understanding the job requirements, researching what options you have and learning the steps to earning the credential will help you make the choice that's right for you.
Want to know more about cybersecurity certifications? Learn more about the CompTIA Cybersecurity Career Pathway.