Ethical hacking has become one of the top career paths within the cybersecurity and IT industries. Also known as authorized or red team hacking, ethical hacking is vital in the security space for government and organizations. Ethical hackers play an integral role within information security teams as they can locate and correct security vulnerabilities within systems and networks.
The more in-demand ethical hacking becomes, the more competition for jobs there will be. If you want to be successful in this field, obtaining ethical hacking training and experience for your IT career is essential.
Ethical hacking training courses can help you learn how malicious hackers can compromise security systems and the solutions to minimize that risk for businesses. Continue reading to learn more about the eight best hacking training courses for your IT career growth that can help you boost your career.
Why Should You Choose Ethical Hacking as Your Career?
Suppose you are looking for a career path in the IT field that will challenge you and allow you to learn the fundamentals of cybersecurity methodologies. If you're interested in working with emerging technology, keeping up to date with the latest hacking methods and assessing vulnerabilities, then ethical hacking is likely the role for you.
An ethical hacker's role is to try to find security flaws in a system or network before an attacker can use those flaws to gain unauthorized access to steal data and information. These experts often use their knowledge, skills and experience to expose weaknesses that could be exploited by cybercriminals or other malicious actors with harmful intentions. Ethical hackers primarily aim to improve the overall security of operating systems and networks without causing any harm or damage to them or the users' data.
Many IT pros understand how crucial ethical hacking is, given that it goes beyond just protecting personal information as it also helps protect the entire IT infrastructure of organizations and governments.
Best Hacking Training Courses
For any IT pros looking to break into or upskill themselves into an ethical hacking or security analyst career, there are countless hacking training courses available, and it can seem overwhelming to pick which ones will best benefit your career. This list of the eight best ethical hacking courses and training available (in no particular order) will help you get started on learning and gaining the skills you need in the field of ethical hacking.
CompTIA PenTest+ Certification Training
CompTIA PenTest+ is a training certification that covers the entire penetration testing lifecycle, from planning and reconnaissance to exploitation and reporting. The exam includes an overview of various techniques used by hackers, such as social engineering and phishing attacks. CompTIA PenTest+ also has more technical training methods like port scanning and password cracking.
Candidates will learn how to defend against these attacks and what legal issues you should consider before performing a penetration test on systems. Students can utilize an eLearning or instructor-led training environment, hands-on virtual labs, study guides and practice exams. For greater success with CompTIA PenTest+, students are encouraged to utilize the suite of CertMaster training solutions for the most effective learning, practice tests, and lab modules available for the training and certification exam.
Learn Ethical Hacking From Scratch (Udemy)
The Learn Ethical Hacking From Scratch course by Udemy is designed for beginners and taught by experts. The course teaches the basics of ethical hacking, from installing Kali Linux to creating your own hacking lab with VirtualBox and VMWare. Students will also learn to use Kali Linux tools like Wireshark, NMap, Metasploit framework, and other penetration tester and hacking tools.
This course is simple for anyone wanting to learn ethical hacking at a beginner level. There are no prerequisites for the course; however, some IT knowledge and experience are valuable. The instructor ensures that students understand everything in a step-by-step format, and the course contains approximately 16 hours of video instruction and 20+ downloadable resources.

Become an Ethical Hacker (LinkedIn)
LinkedIn has been a valuable resource to professionals since it was launched in 2003. Nowadays, LinkedIn is more than just a professional social media and job posting platform. Since 2015, LinkedIn has provided all professionals, including IT pros, the opportunity to uplevel their skills and knowledge with expert-led training programs.
LinkedIn Learning is a great place to start learning ethical hacking. The modules are designed by IT professionals and instructors with years of experience. The training program is free with LinkedIn Premium, and professionals can take courses at their own pace.
Many courses available to become an ethical hacker learning path include cryptography, web application hacking, SQL injections and more. Whether they take a specific course or follow an entire learning path, the courses range from less than 2 to 30 hours to complete and the student will be able to receive a certificate at the end of each course. The full learning path helps IT pros receive academic credit for the course as well as prep for the Certified Ethical Hacker exam with the EC-Council.
Hacking and Patching Certification by University of Colorado (Coursera)
Coursera, in collaboration with the University of Colorado, developed the Hacking and Patching Certification course for IT pros wanting to gain skills in ethical hacking. This certification course is about how to protect your virtual infrastructure from hackers and will help you learn how to identify and patch vulnerabilities in your systems in Linux.

The course also teaches you how to configure firewalls and maintain them effectively to implement better network security. The classes last about four weeks and equal around 15 hours of training modules on the Coursera learning platform. There are no state prerequisites for the course; however, students are expected to have some knowledge of networking protocols like TCP/IP and DNS as well as programming languages like Python, Bash, Perl and more.
Cybersecurity for Managers: A Playbook (MIT Management Executive Education)
The Cybersecurity for Managers course is designed for managers and leaders new to the cybersecurity industry. This course helps both technical and non-technical leaders better understand how cyber threats work, how to hire for cybersecurity positions and how to manage organizations that have been victims of a cyberattack.
The course is for more intermediate and advanced executives and focuses on helping them create a high-end cybersecurity framework for the security of business operations. The program is an online course that lasts six to eight weeks, averaging five to six hours per week of training.
The program covers three critical areas for leaders to learn in the course:
Leaders study how organizations can skillfully identify risks in their systems and networks for better security.
Executives will learn best practices for creating security awareness programs that train employees on identifying threats and handling cyber incident response effectively.
Management learns how to communicate with senior management on the state of your organization's cybersecurity risk posture.
Penetration Testing and Ethical Hacking (Cybrary)
Cybrary's Penetration Testing and Ethical Hacking course is a fast-paced, practical and actionable lesson plan that will teach IT pros how to scan networks and systems for flaws as well as the techniques needed to exploit them. This course covers basic networking concepts like packet analysis and port scanning. It also teaches students more advanced topics like web application security testing, malware identification and analysis, buffer overflows and more.
This course also includes a special section on cryptography detailing how cryptography works in real-life scenarios and the importance of protecting data. Students also learn how to use the tools necessary for effective penetration testing as well as methods of defending systems against those attacks.
Cybersecurity Fundamentals [edX]
Cybersecurity fundamentals by edX is a free and self-paced course for professionals to get started in cybersecurity. This course covers cybersecurity fundamentals such as how it works, why it's important and what needs to be done to protect against cyberattacks.

The course has over ten modules covering cybersecurity topics such as cryptography, malware, forensics, systems admin and detection. Harvard University professors designed it with their extensive experience in the cybersecurity field. It's a great foundation for breaking into ethical hacking with an understanding of the many concepts that you need to know before working in the field.
Complete Ethical Hacking Bootcamp 2022: Zero to Mastery (Udemy)
The Complete Ethical Hacking Bootcamp is one of the most popular courses on Udemy for both advanced and beginners in ethical hacking. It provides over 30 hours' worth of content and teaches users everything to know about ethical hacking. No programming or hacking knowledge and experience is required to sign up for the course, but it can be helpful to have a basic understanding.
This course covers several foundation concepts of ethical hacking including penetration testing, footprinting, enumeration, web application hacking and more. Students learn all about the different types of hackers and their motivations and they will also understand how these terms relate directly to real-life scenarios within companies.
FAQs: 8 Best Hacking Training Courses
With countless options available on the market for ethical hacking training courses, many IT pros may have questions when deciding which courses are best for them. To narrow your search, let's answer some frequently asked questions about what to expect from an ethical hacking course.
1. Can a Beginner Learn Ethical Hacking?
Yes, a beginner can learn ethical hacking. However, if you want to branch into the field, some existing knowledge and experience in information security or network security can benefit your opportunities. Beginners should aim to learn fundamental cybersecurity concepts and methodologies as a pathway into learning and training in an ethical hacking course.
2. How Much Does an Ethical Hacking Course Cost?
Each course available for ethical hacking will differ in price depending on many factors, and these factors can depend on industry certifications or course certifications. Some courses will range from less than a hundred dollars to upwards to over $2,000. For example, a bootcamp in ethical hacking like the Complete Ethical Hacking Bootcamp 2022: Zero to Mastery from Udemy or an IT certification like CompTIA PenTest+ can be more costly and intensive than LinkedIn Learning's ethical hacking course. It's essential to research the cost based on your career goals to understand what course or program will be most beneficial for you.
3. What Is the General Salary of an Ethical Hacker?
There are a lot of factors that determine the salary within a job role for ethical hacking. Location, expertise, certifications, and previous employment or experience can factor in the pay of an ethical hacker. It's important to note that in the ethical hacking career path, you can be a consultant or an in-house employee. This also impacts the salary of an ethical hacker.
According to Salary.com, on average, the salary for an ethical hacker can range from $80,000 to $130,000 in the United States. Within that range, the median for most ethical hackers in the United States is approximately $103,000 annually. The salaries for international ethical hackers will also differ depending on years of experience, certifications and knowledge. Research salaries on websites such as Salary.com, Payscale and Glassdoor to help you better grasp what your potential salary could be in this role.
4. Is Ethical Hacking Legal?
Yes, ethical hacking is legal with the necessary permissions and approvals of the organization before starting. The rise in internet usage has made it more important for organizations to protect and secure sensitive information from unauthorized/malicious hackers.
According to KnowledgeHut, ethical hacking follows four protocols:
Maintaining legal status
Defining the scope of the project
Reporting any vulnerabilities
Respecting data sensitivity
5. What Are the Basic Requirements To Become an Ethical Hacker?
Being an ethical hacker is not an entry-level job, so prior experience in cybersecurity is a must. Most ethical hackers first start out as a systems administrator or programmer as well as having a good understanding of operating systems and scripting language.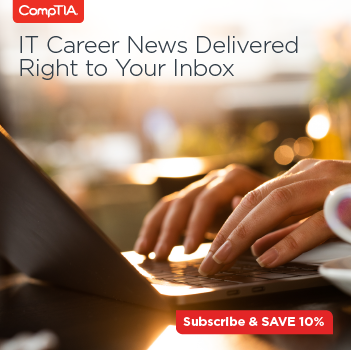 Taking the CompTIA PenTest+ certification exam validates that you have the skills and knowledge required to:
While there is no required prerequisite to take the CompTIA PenTest+ exam, we recommend that you have CompTIA Network+, CompTIA Security+ or equivalent knowledge as well as a minimum of 3-4 years of hands-on information security or related experience.
Get the Skills You Need To Become an Ethical Hacker
It's never too late to start your career as an ethical hacker, and industry-leading training courses can help get you there. Whether you're a seasoned hacker or just getting started, you're sure to find a program just for you.
CompTIA can be your first resource for earning certifications. Look into our certification offerings today and get your career started!
Ready to get started? Take our quiz to see which CompTIA certification is right for you.