Get CompTIA CASP+ certified
Prove to employers you can get the job done.
Buy directly from the Official CompTIA store
Get CASP+ certified
Prove to employers you can get the job done.
Buy directly from the Official CompTIA store
Your success story starts here
CompTIA Advanced Security Practitioner (CASP+) is an advanced-level cybersecurity certification for security architects and senior security engineers charged with leading and improving an enterprise's cybersecurity readiness.
CASP+ is the only hands-on, performance-based certification for advanced practitioners — not managers — at the advanced skill level of cybersecurity.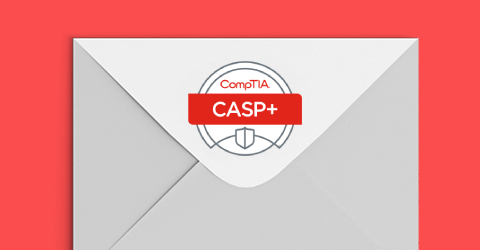 96%
Of managers use certifications as criteria during recruitment
$120k
The median annual wage for Computer Network Architects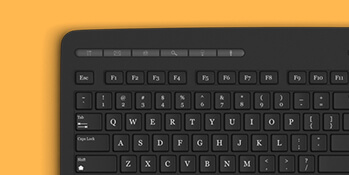 Over 700k
Open Cybersecurity job roles
What you'll learn
CompTIA CASP+ is the only certification on the market that qualifies technical leaders to assess cyber readiness within an enterprise, and design and implement the proper solutions to ensure the organization is ready for the next attack. This exam will certify that you have the knowledge and skills required to:
Architect, engineer, integrate, and implement secure solutions across complex environments to support a resilient enterprise
Use monitoring, detection, incident response, and automation to proactively support ongoing security operations in an enterprise environment
Apply security practices to cloud, on-premises, endpoint, and mobile infrastructure, while considering cryptographic technologies and techniques
Consider the impact of governance, risk, and compliance requirements throughout the enterprise
Possible job opportunities:
Study at your own pace
Test Preparation tools to help you study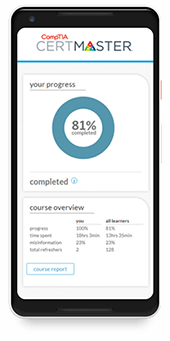 CertMaster Learn is the only comprehensive eLearning solution developed exclusively by CompTIA. This interactive and self-paced tool is designed to build confidence and ensure mastery for success on the exam and support long-term retention of the material.
CertMaster Labs is a remote lab environment that enables hands-on practice and skill development in actual software applications. The virtual lab scenarios are aligned with CompTIA exam objectives and are based on real workplace events.
CertMaster Practice is an adaptive online companion tool that assesses your knowledge and exam readiness. It confirms strong areas and fills knowledge gaps in weak areas, helping you feel more prepared and confident when you go into your certification exam.
The Official CompTIA Bundles
Save up to 36%
Everything You'll Need to Get Certified
Whether you are studying or ready to take the exam, CompTIA has the right bundle option for you.
Explore training developed by CompTIA and choose an option that fits your learning style and timeline. Pair the different CompTIA training tools to ensure you are ready to pass your exam.
CompTIA's bundles offer everything you need to get you ready for your CASP+ certification exam.
Why CompTIA?
CompTIA is a global provider of vendor-neutral IT and cybersecurity certifications. Earning a CompTIA CASP+ certification proves you have the right skills, can get the job done and can unlock your potential to climb the cybersecurity ladder.

Powerful and respected credential trusted by employers.

Globally trusted, vendor neutral certifications.

Join the other 3 million certified globally by CompTIA and grow your career.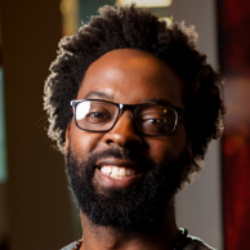 Vernon Clifton
"If you are looking to work in cybersecurity, someone else is vouching for you - specifically CompTIA."
Pricing
Whether you are just starting to study for your exam and need comprehensive test preparation solutions, or if you just need to identify weak areas to focus on, CompTIA has learning options that will fit your ultimate goal – to master the CompTIA CASP+ curriculum and feel confident in how you've prepared for the exam!
Looking for an individual product?
FAQ & Partners
How long does the CompTIA CASP+ certification last?
How many questions are on the CompTIA CASP+ exam?
90 multiple-choice and performance-based questions.
How long is the CompTIA CASP+ exam?
What job roles should take the exam? OR What jobs can I get?
– Security Architect
– Senior Security Engineer
– SOC Manager
– Security Analyst
What's in this exam?
CASP+ is an advanced-level cybersecurity certification covering technical skills in security architecture and senior security engineering in traditional, cloud, and hybrid environments, governance, risk, and compliance skills, assessing an enterprise's cybersecurity readiness, and leading technical teams to implement enterprise-wide cybersecurity solutions. Successful candidates will have the knowledge required to:
Architect, engineer, integrate, and implement secure solutions across complex environments to support a resilient enterprise
Use monitoring, detection, incident response, and automation to proactively support ongoing security operations in an enterprise environment
Apply security practices to cloud, on-premises, endpoint, and mobile infrastructure, while considering cryptographic technologies and techniques
Consider the impact of governance, risk, and compliance requirements throughout the enterprise