CompTIA Trustmark Directory
Welcome to the CompTIA Trustmark. All of these organizations have demonstrated commitment and adherence to IT industry best practices.
To search for an organization, click the "Select Trustmark" arrow to narrow your search or scroll through the alphabetical listing. Clicking an organization's name will display more information about the credential they have completed and their contact information.
J.D. Fox Micro
Website: www.jdfoxmicro.com
Address: 1539 Sawtelle Blvd. Suite 16 Los Angeles, CA 90025 USA
Contact Name: Jeffrey Fox
---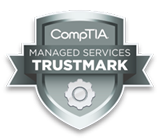 This organization earned the CompTIA Managed Services Trustmark and is currently authorized to use the logo and other program benefits.
To earn the CompTIA Managed Services Trustmark, an organization must agree to a code of conduct, review the documented policies and procedures for the operations, management, finance and services of the business, provide documentation to support the above review, demonstrate the use of automated tools and systems to deliver managed services, and provided 3 customer contacts, verified by CompTIA.
An organization that has earned the Managed Services Trustmark selects up to 3 categories of services offered. The services qualified by their application are represented below.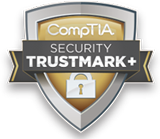 This organization employs CompTIA certified technicians in at least 50% of their technical staff as is qualified to display the CompTIA Authorized Service Center logo.
Quality service organizations recognize the need for trained and certified technicians. By employing technicians certified in areas such as CompTIA A+, Network+, Server+, or any of the other high stakes certifications available from CompTIA, this organization is making a commitment to quality.