Pilot Competition
Last year CompTIA hosted its first virtual cybersecurity competition designed for technology students, consisting of a variety of missions and a battle school in a game-like setting. Several CompTIA Student Chapters (formerly AITP) participated in the two-day virtual competition pilot – and one came out on top. Chattahoochee Technical College's team of students successfully completed the assigned missions and earned top honors, along with free CompTIA certification exam vouchers for each team member.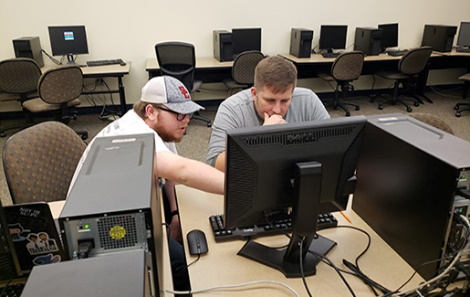 The three-person team of Kevin Borah, Will Duncan and Michael Grimes was led by chapter president Stacy Harris and faculty advisor Max Trivers. We caught up with the winning team to find out why students valued the competition, what they learned from their experiences and where they're headed next. Here are five ways our winners say student competitions enhance their learning.
Read the full story.
Interested?
Not a student member? Join now and take advantage of our full suite of benefits!
Questions?
Contact Justin Valentine at justin.valentine@comptia.org.