CompTIA has now partnered with National Cyber League powered by Cyber Skyline, to give our student members the opportunity to compete in virtual cyber competitions. The NCL, powered by its partner Cyber Skyline, is a biannual cybersecurity competition for high school and college students consisting of hands-on, realistic, industry skill-based challenges across multiple learning domains, designed to test and build their cyber skills. More than 10,000 students from over 300 colleges and universities across the U.S. participate annually in NCL competitions.
CompTIA (paid) Student Members will receive a $15 discount on registration if they register through the CompTIA page and use their Student Member email address.
Discount is only valid for CompTIA (paid) Student Members who have not participated in any NCL events.

Registration for Fall Season opens August 2020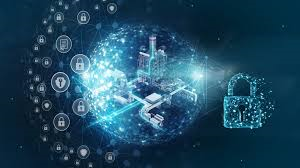 Individual Registration- Compete and show off your individual cyber skills.
(Registration opens August 24)
Team Registration- Compete and show off team performance.
(7 player max per team)
Skills covered in the NCL
For more information on the event and the domains covered, visit the National Cyber League.
Interested?
Not a student member? Join now and take advantage of our full suite of benefits!
Questions?
Contact Justin Valentine at justin.valentine@comptia.org.