Vice Chair
Senior Partner,
BuzzTheory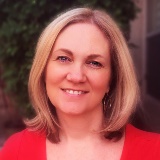 Khali Henderson
Senior Partner, BuzzTheory

Khali Henderson, named by Forrester Research as one of the top five most recommended channel marketing and PR experts in the world, has more than 30 years of marketing, communications and content development experience in the technology space.
Henderson is senior partner at BuzzTheory, a full-service marketing agency specializing in helping high-tech and emerging tech companies grow revenue through digital, social, content, media and event strategies. The firm also has a specialization in channel marketing and through-channel marketing.
Perhaps best known for her leadership as editor in chief at Channel Partners, the telecom and IT industry's leading channel media and events brand, Henderson is one of the country's foremost experts on channel strategy, marketing and media.
In addition to helping build what is now the largest tech channel media property and event, she has developed and managed marketing and public relations programs for a range of technology companies and trade associations.
At BuzzTheory, Henderson heads up business development and serves as the chief content officer. Forrester named BuzzTheory one of the Top 13 Channel PR firms globally and Henderson as one of the Top 5 most recommended. She also is a member of the prestigious invitation-only Forbes Agency Council.
Henderson has served on a number of technology industry association boards and advisory councils throughout her career. Presently, she is a strategic adviser to Mission Sisters Who Work, and has recently served on the boards Cloud Girls and Alliance of Channel Women.
An avid fan of science as well as science fiction, you're as likely to encounter Khali at a Comicon or Star Trek event as you are a cutting-edge technology symposium. Her favorite pastimes are reading and hanging out with her husband, four sons and their dog, Willy, and cat, Tribble.