Chair
Chief Channel Officer,
Pax8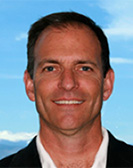 Ryan Walsh
Chief Channel Officer, Pax8

As co-founder and senior vice president of partner solutions for Pax8, a born-in-the-cloud distributor, Ryan Walsh oversees the selection of cloud products in the Pax8 online marketplace and drives the market requirements and development of the Pax8 Command Console, a cloud marketplace platform designed for channel partners.
Ryan has more than 15 years of experience helping channel partners to build successful cloud practices by enabling them to easily sell, bill and support cloud subscription services. Under his direction, Pax8 is redefining how distribution works for the channel in a cloud-centric world.
Prior to Pax8, Ryan served as vice president of product management for MX Logic, a cloud-based email and web security company that was acquired by McAfee in 2009. Following the acquisition, Ryan directed the product teams responsible for McAfee's portfolio of cloud-based email and web solutions and later led the product unification and hybrid cloud development effort for the company's web security product lines. Ryan has dedicated his career to enabling business with Internet-based solutions. He started his career building a reengineering practice at Deloitte & Touche in the Consulting division.