Get CompTIA Server+ certified
Prove to employers you can get the job done.
Buy directly from the Official CompTIA store
Get CompTIA Server+ certified
Prove to employers you can get the job done.
Buy directly from the Official CompTIA store
Your success story starts here
CompTIA Server+ is a global certification that validates the hands-on skills of IT professionals who install, manage, and troubleshoot servers in data centers, including on-premise and hybrid environments.
This is the only certification that can ensure that IT professionals at the administrator level are able to do the job in any environment because this certification is not restricted to a single platform.
96%
Of managers use certifications as criteria during recruitment
$82K
The median annual wage for a Server+ certified IT professional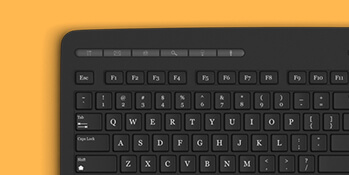 4%
Demand for growth is expected to increase in the next 10 years
What you'll learn
CompTIA Server+ certifies individuals who securely administer physical and virtual servers. This exam will certify that the successful candidate has the knowledge and skills required to:
Install, configure, and manage server hardware and server operating systems
Implement proper server hardening and security controls
Successfully troubleshoot common server problems
Demonstrate an understanding of key disaster recovery, high availability, and backup concepts
Possible job opportunities:
Field Service Technician or Engineer
Study at your own pace
Test Preparation tools to help you study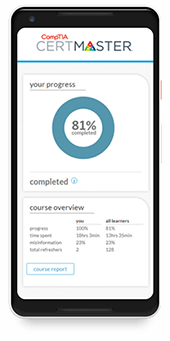 CertMaster Learn is the only comprehensive eLearning solution developed exclusively by CompTIA. This interactive and self-paced tool is designed to build confidence and ensure mastery for success on the exam and support long-term retention of the material.
CompTIA Labs is a remote lab environment that enables hands-on practice and skill development in actual software applications. The virtual lab scenarios are aligned with CompTIA exam objectives and are based on real workplace events.
The Official CompTIA Bundles
Save up to 45%
Everything You'll Need to Get Certified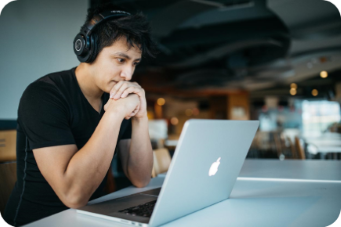 Whether you are studying or ready to take the exam, CompTIA has the right bundle option for you.
Explore training developed by CompTIA and choose an option that fits your learning style and timeline. Pair the different CompTIA training tools to ensure you are ready to pass your exam.
CompTIA's bundles offer everything you need to get you ready for your Server+ certification exam.
Why CompTIA?
CompTIA is a global provider of vendor-neutral IT certifications. Earning a CompTIA certification proves you have the right skills, can get the job done and can be the building block of your IT career development.

Powerful and respected credential trusted by employers.

Globally trusted, vendor neutral certifications.

Join 100.000 other CompTIA users and grow your career.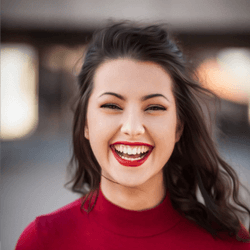 Kelly Shotwell, Director of IT Academy, Southern Virginia Higher Education Center
"CompTIA Server+ provides a great pathway to expand one's skills from supporting personal computing devices to supporting shared resources on a network. It represents a whole layer of relevant competencies for job seekers who want to manage and maintain servers or storage in business or datacenter environments."
Pricing
Whether you are just starting to study for your exam and need comprehensive test preparation solutions, or if you just need to identify weak areas to focus on, CompTIA has learning options that will fit your ultimate goal – to master the CompTIA Server+ curriculum and feel confident in how you've prepared for the exam!
Looking for an individual product?
FAQ & Partners
How long does the CompTIA Server+ certification last?
The CompTIA Server+ certification is considered good for life and does not need to be renewed.
How many questions are on the CompTIA Server+ exam?
90 multiple choice and performance-based questions.
How long is the CompTIA Server+ exam?
What job roles should take the exam? OR What jobs can I get?
– Systems Administrator
– Data Center Technician
– Server Administrator
– Network Administrator
– Field Service Technician or Engineer
– IT Technician
– Data Center Engineer
What's in this exam?
Server+ validates the hands-on skills of IT professionals who install, manage and troubleshoot servers in data centers as well as on-premise and hybrid environments. This exam will certify that the successful candidate has the knowledge and skills required to:
• Install, configure, and manage server hardware and server operating systems
• Implement proper server hardening and security controls
• Successfully troubleshoot common server problems
• Demonstrate an understanding of key disaster recovery, high availability, and backup concepts