Boost Your Career
Get the CompTIA PenTest+ Certification
Success Stories Start Here
CompTIA PenTest+ is the only penetration testing exam taken at a Pearson VUE testing center with both hands-on, performance-based questions and multiple-choice, to ensure each candidate possesses the skills, knowledge, and ability to perform tasks on systems. PenTest+ exam also includes management skills used to plan, scope, and manage weaknesses, not just exploit them.
96%
Of managers use certifications as recruitment criteria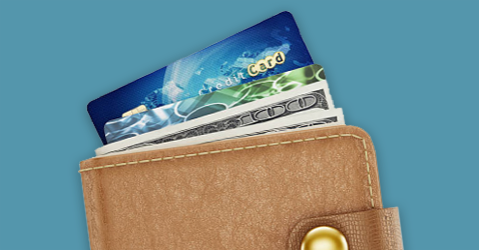 $95,510
The median annual wage for Security Analysts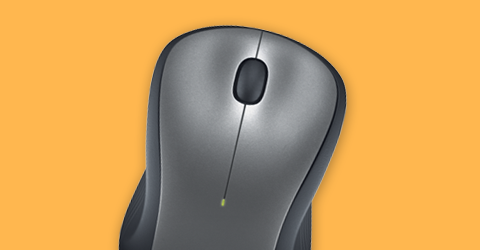 28%
The number of IT jobs is expected to grow more than 28% by 2026
About The Exam
CompTIA PenTest+ assesses the most up-to-date penetration testing, and vulnerability assessment and management skills necessary to determine the resiliency of the network against attacks.
Successful candidates will have the intermediate skills required to customize assessment frameworks to effectively collaborate on and report findings.
Candidates will also have the best practices to communicate recommended strategies to improve the overall state of IT security.
How To Pass The Exam?
Prepare for your exam with training straight from the source. CompTIA's suite of CertMaster online test preparation offers options for every level of expertise, allows you to learn at your own pace and to pass your exam with confidence!
CertMaster Learn
Only training you'll need
CertMaster Learn is the only comprehensive eLearning solution developed exclusively by CompTIA. This interactive and self-paced tool is designed to help the learner build confidence and ensure mastery for success on the exam and support long-term retention of the material through innovative gamification features, a customizable learning plan, and performance-based questions, all tied to the PenTest+ exam objectives.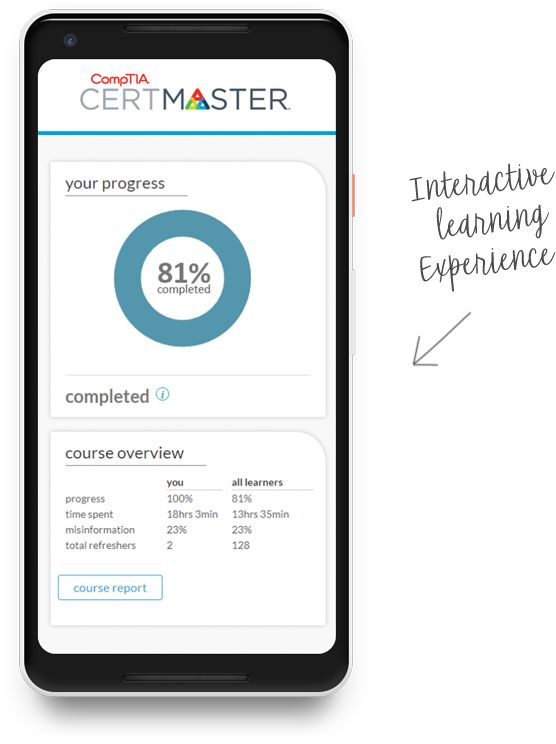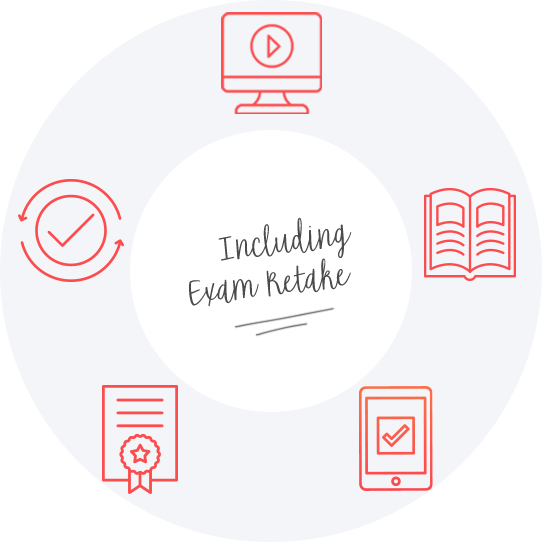 eLearning Bundle
Everything in one package
The PenTest+ test preparation and certification bundle combines everything you need to prepare for the exam and helps you pass it. It even includes your exam retake voucher.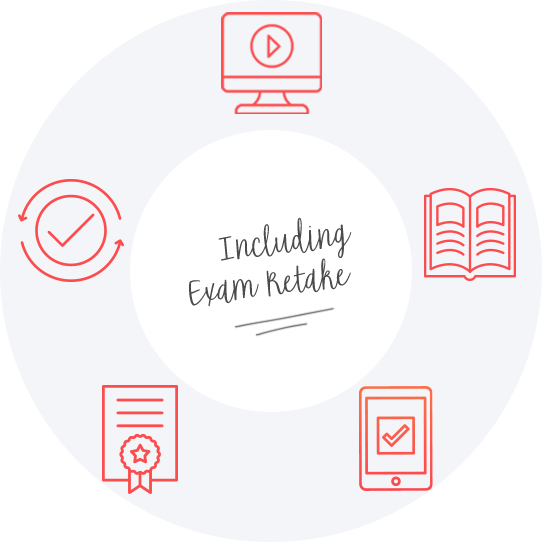 CompTIA Products
CertMaster Learn | $529.00
Comprehensive online test preparation for PenTest+, only from CompTIA.
CertMaster products have been exclusively developed by CompTIA for the candidate. This interactive and self-paced tool combines instructional lessons with assessments, videos, and performance-based questions to provide over 40 hours of content tied to exam objectives. CertMaster Learn uses gamification features such as achievement badges and a game center, encourage and motivate learners to engage with the content and accomplish study goals.
CertMaster Learn Features:
- Focuses on job roles and 100% coverage of objective
- Performance-Based Questions (PBQs): Interactive problem-solving questions
- Practice Questions with Feedback: Hundreds of practice questions and a capstone assessment
Study Guide E-book | $159.00
Prepare for the PenTest+ exam with content directly from the exam developer.
CompTIA study guides have been developed using Official CompTIA Content, the only study material exclusively developed by CompTIA for the CompTIA certification candidate. This fully illustrated book covers all exam objectives and is packed with informative and accessible content.
The Study Guide eBook's includes review questions at the end of each unit to help ensure confidence, and a comprehensive glossary to help users get the most out of their learning. eBooks are delivered through the Skillpipe platform. The Skillpipe eReader gives browser- or app-based access to the full content with bookmarking and annotation features.
CertMaster Practice | $199.00
Exam prep that increases retention and builds confidence.
CertMaster Practice is aligned with the exam objectives for the CompTIA exam and features question-first design, real-time learning analytics, and content refreshers. CertMaster Practice quickly assesses a learner's base of knowledge and then focuses on their weak areas, building their confidence and ensuring mastery for success not only on the exam but for a long-term retention of the material as they progress through their careers.
CertMaster Practice Features:
- Designed to be used in conjunction with other training materials
- Question-first design for active learning, and focus on knowledge gaps
- Real-time Learning Analytics to chart progresses on visual dashboards
CompTIA Exam Voucher | $359.00
Global certification for the skills required to pursue an IT security career.
PenTest+ Exam Voucher – CompTIA PenTest+ is the preferred performance-based qualifying credential for technical support and IT operational roles. PenTest+ supports the ability to connect users to the data they need to do their jobs regardless of the devices being used.
Why Train and Certify with CompTIA?

PenTest+ is proof to employers you can get the job done

Globally trusted, vendor-neutral certification

Increase your chance of getting hired. Recruiters are looking for applicants that have the PenTest+ certification.
PenTest+ demonstrates knowledge beyond entry-level and that the individual is competent to add value within a pentester team immediately.
Gavin Dennis, Senior IT Security Consultant
Pricing
Whether you are just starting to study for your exam and need comprehensive test preparation solutions, or if you just need to identify weak areas to focus on, CompTIA has learning options that will fit your ultimate goal – to master the PenTest+ curriculum and feel confident in how you've prepared for the exam!

I want to...
STUDY FOR EXAM
Official CompTIA ebooks help you learn at your own pace and cover everything you need to know about CompTIA PenTest+.

I am...
READY FOR EXAM
You have completed your training and you know you can take your certification exam with confidence.
eLearning Bundle

Study Guide E-Book
CertMaster Learn

CompTIA PenTest+ Exam Voucher

CompTIA PenTest+ Exam Voucher Retake
Basic Bundle

Study Guide E-Book
CertMaster Learn

CompTIA PenTest+ Exam Voucher

CompTIA PenTest+ Exam Voucher Retake
FAQ
How long does the CompTIA PenTest+ certification last?
How can I renew?
How many questions are on the CompTIA PenTest+ exams?
No more than 85 multiple choice and performance-based questions.
How long is the CompTIA PenTest+ exam?
You have 165 minutes to complete the exam.
What job roles should take the exam? OR What jobs can I get?
– Penetration Tester
– Vulnerability Tester
– Security Analyst (II)
– Vulnerability Assessment Analyst
– Network Security Operations
– Application Security Vulnerability

Copyright © CompTIA, Inc. All Rights Reserved Terms of use Privacy Statement Trademarks