About CompTIA Partner Summit 2017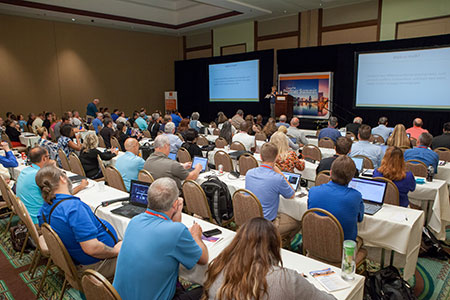 CompTIA Partner Summit is for academic educators, commercial trainers, corporate learning and development leaders, government agencies and instructors. Our programming inspires partners to improve training solutions and enhance the skillset of the IT workforce.
The CompTIA Partner Summit is the premier event for our partner community of educators and content creators to engage in face-to-face communication, build new contacts, learn new skills and drive their business forward.
We celebrate the achievements of our partners and recognize their success.
2017 Areas of Focus
Get up to speed on cybersecurity: Cybersecurity is the leading concern of every enterprise. The new CompTIA Cybersecurity Analyst (CSA+) certification completes the cybersecurity career pathway. Learn how to successfully market and teach this exam.
Gain new skills and knowledge: Participate in a full day of CompTIA Instructor Network Training with industry experts.
Hurry! There is limited space and these sessions will sell-out quickly.