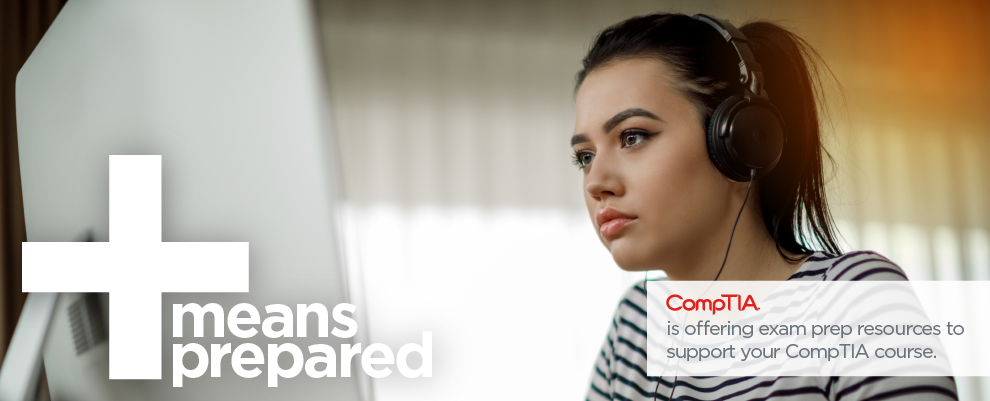 CompTIA and Amplifire are providing students enrolled in a CompTIA Authorized Academic Program with a free 60-day access to CertMaster Practice, an eLearning exam prep tool, that will keep you on track, maximize your study time and prepare you for the CompTIA certification exam.
CertMaster Practice
Identifies your unique knowledge gaps
Provides real-time, personalized remediation
And reinforces what you already know until you are ready to test!
*Please allow 24-48 hours to receive your email with instructions on how to get access.