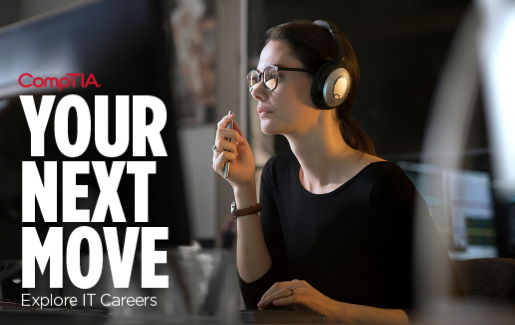 IT Career News is starting a new series called Your Next Move. These articles will take an inside look at the roles related to CompTIA certifications. Each article will include the responsibilities, qualifications, related job titles and salary range for the role. As you consider the next move in your IT career, check back with CompTIA to learn more about your job prospects and how to get there.
If you like to scope out vulnerabilities in your network and stop cybercriminals in their tracks, then cybersecurity analyst may be a good next step for you.
What Is a Cybersecurity Analyst?
A cybersecurity analyst detects cyber threats and then implements changes to protect an organization in the following ways:
Manages and configures tools to monitor activity on the network
Analyzes the reports from those tools to identify unusual behavior on the network
Proactively identifies network vulnerabilities through penetration testing, vulnerability scans and vulnerability assessment reports
Plans and recommends changes to increase the security of the network
Applies security patches to protect the network
The role of cybersecurity analyst varies depending on company size. For example, at a small company, information security analysis and intrusion detection may be part of a larger IT role held by one person. A medium-sized company may have one full-time information security analyst who handles intrusion detection, firewalls and antivirus software. An enterprise-level cybersecurity analyst may work in a security operations center (SOC) on a team that centralizes cybersecurity efforts. A SOC team likely has several tiers of SOC analysts that monitor, detect, contain and remediate IT threats and report to a SOC manager.
How To Become a Cybersecurity Analyst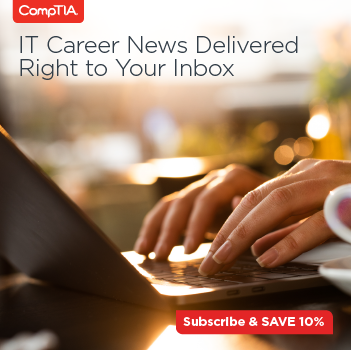 Most companies hiring a cybersecurity analyst are looking for someone with a bachelor's degree in computer science, cybersecurity, programming or a related field. Many cybersecurity analysts previously worked as network or systems administrators. Certifications like CompTIA Network+, CompTIA Security+, CompTIA PenTest+ and CompTIA Cybersecurity Analyst (CySA+) can prove that you have the skills to be a cybersecurity analyst.

CompTIA Security+ covers the core skills needed to support security operations, which is a key skill of security analysts. Security operations includes continuous security monitoring, vulnerability management, security alerting, identification of potential security issues and mitigation. This also involves the ability to report and communicate security incidents to the proper channels.
Check out the CompTIA Career Roadmap to see what other certifications can help you become an information security analyst.
The Details
Cybersecurity Analyst Salary Range
The average advertised salary for information security analysts is $107,517 as of April 2023 (Cyberseek).
Cybersecurity Analyst Job Outlook
According to Cyberseek, Cybersecurity analyst have had 26,000+ net new jobs during this past 12-year period.
Job Titles Related to Cybersecurity Analyst
Information security analyst or administrator
Read about more IT jobs featured in
Your Next Move.

Will your next move be cybersecurity analyst? If so, check out CompTIA Cybersecurity Analyst (CySA+) to get the skills to get you there.