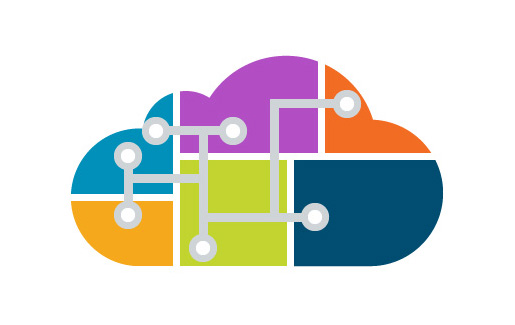 Cloud computing is rapidly becoming the preferred technology of businesses across the globe, advancing outcomes for employees and industry alike. Among the many benefits of cloud technology are reduced hardware expenses, control over the services you use, enhanced security and disaster relief contingencies and immediate access to cutting edge technologies
But it's not just businesses benefitting from the cloud – according to the Global Knowledge 2019 IT Skills and Salary Report, IT cloud professionals are being compensated quite nicely for their cloud computing skills and knowledge.
Cloud Computing Salaries Are Sky High
How high? Aside from IT executives, the highest global salaries are in cloud computing...with average yearly compensation coming in at $115,889. That calculates to 29% more than the global average for an IT pro's salary.
If you're looking to become a cloud professional in North America, you're eyeing a potential salary of $138,320 per year, and earning cloud certifications can increase that to nearly $150,000. The moral of the story is, if you know cloud technology, you're going to get paid.
So, why are cloud computing salaries so high? Quite simply, the law of supply and demand. Cloud computing skills are very, very desirable among employers, and IT decision makers can't fill their cloud positions fast enough. Therefore, they're willing to pay top dollar for employees who know their way around the cloud.
The Impact of Cloud Computing Certifications
In North America, cloud computing certifications have 4 of the top 10 highest salaries. Worldwide, cloud certifications occupy even more of the top spots – 7 out of 10.

CompTIA Cloud+ offers the technical knowledge and security awareness required by today's IT pros. Combine that with vendor-specific cloud computing certifications, and you're looking at a salary well into the six figures.

As the only vendor-neutral, performance-based IT certification that views cloud computing as it relates to the complete ecosystem of IT operations, CompTIA Cloud+ covers more than a single function or specific vendor. It focuses on job-critical skills and enables you to develop a broader understanding of cloud infrastructure services.
CompTIA Cloud+ validates a wide range of cloud-related skills, including the following: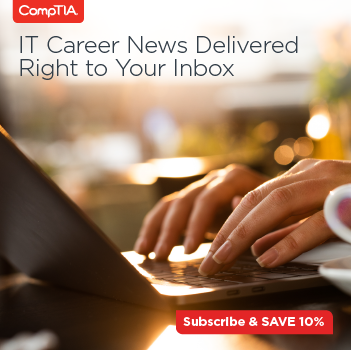 Cloud management

Cloud configurations and deployment

Cloud security

Hands-on troubleshooting and maintenance
Positions that use CompTIA Cloud+ are plentiful, such as systems engineer, network administrator, cloud engineer, project manager, cloud specialist and more.
CompTIA Cloud+ was recently approved by the U.S. Department of Defense under DoD Manual 8570.01 for three work categories:
Information Assurance Manager Level I (IAM I)

Cybersecurity Service Provider Infrastructure Support (CSSP-IS)

CSSP Analyst (CSSP-A)
The Most Popular Cloud Vendor Certifications
Amazon Web Services (AWS) and Google Cloud are among the biggest, most popular cloud services in the world. But which certifications within AWS and Google Cloud are IT pros going after the most?
According to the Global Knowledge report, these are the most popular AWS and Google Cloud certifications:
Amazon Web Services
AWS Certified Solutions Architect - Associate

AWS Certified Developer - Associate

AWS Certified SysOps Administrator - Associate

AWS Certified Solutions Architect - Professional
Google Cloud
GCP Cloud Architect

GCP Data Engineer

GCP Associate Engineer
The Cloud Is the Place to Be
Sure, working in the cloud pays well. Very well. But at the end of the day, enjoying your work is arguably as valuable as the paycheck you're collecting. And that's why the cloud is the place to be for IT pros.
Cloud computing jobs (and therefore anyone with cloud experience and/or certifications) are in high demand and should be for the foreseeable future. The technology is constantly developing and moving forward, making the future in cloud computing bright and exciting. There's a vast array of roles and functions within cloud technology, which offers some variety. The cloud is an exciting place to be in the IT world. The paychecks? Consider those a nice cherry on top.
Jumpstart your cloud career with CompTIA Cloud+. Download the exam objectives for free to see what's covered.