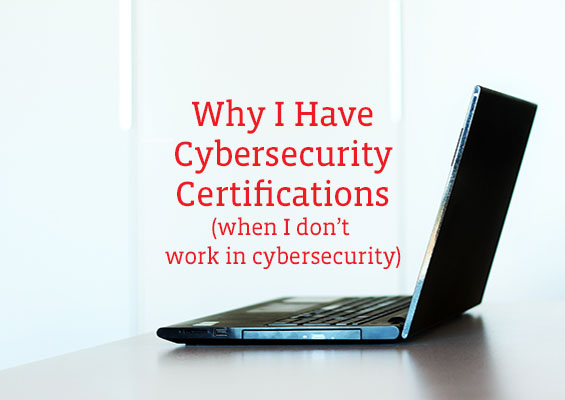 Hi, my name is Steve, and I am an IT pro. I have been addicted to tech for some 16 years now.
(And this is where you all say in unison, HI STEVE!)
But I am not addicted in the way you might be thinking. I don't have my face buried in my phone for hours every day. I don't stay up until 3 a.m. gaming on my sweet rig, although I do have a sweet rig. I don't Tweet, DM, Snap or really have much use for social media. I don't buy every new gadget that comes out nor do I need to be the first to own anything the day it comes out.
I just spend 45 to 60 hours a week working with technology with the goal of helping my coworkers to be able to do their jobs with as few roadblocks, error messages and glitches – and as little frustration as possible.
To say I enjoy what I do is a gross understatement. I love what I do, and I can't imagine myself doing anything else for a living. I am a career changer – before getting into IT, I had successful but not fulfilling jobs as a busboy, roller rink staff, cook, restaurant manager, car salesman, heavy anti-armor weapons crewman and commercial cleaner, among others.
My IT Career Path
To make a long story short, I thought computers were a waste of time until I took a course to learn how to repair my home computer. I discovered I really enjoyed learning about how computers work and how to repair them. That class got me hooked, and I have not looked back.
Over the duration of this addiction, I have been a PC technician, desktop engineer and systems administrator. I have dabbled with switch and router configuration. I know my way around virtual machines. I have spent a good amount of time with server/client applications. I have set up labs at home to learn new technologies for jobs I have had.
I spend a good amount of my free time tinkering or learning something new. I have become what is referred to as a lifelong learner since getting into IT. I currently hold 10 IT certifications from CompTIA and Microsoft, most recently earning CompTIA Security+ and CompTIA Cybersecurity Analyst (CySA+), which qualified me to get the stackable certification CompTIA Security Analytics Professional.
Why I'm Getting Cybersecurity Certifications
Although I have not held a cybersecurity job nor do I have any immediate plans to get into cybersecurity, I felt it was the best next step for me in this stage of my career. The focus on security has been on the rise for years and is only increasing.
With all the breaches that have made it in the news it made me think a lot about a couple things:
First, there is a very good chance that my personally identifiable information (PII) is out on the dark web waiting to be exploited.
Second, most of us in an enterprise environment are a breach away from possibly having our company go under or suffer a major hit to the bottom line or reputation.
So, the emphasis on security is really a necessity in today's world, regardless of your role in IT. If you don't stay a couple steps ahead of the hackers, the lights could go out, and nobody wants that.
Cybersecurity Is Everyone's Job
The way IT gets done has drastically changed several times over my career. Early on, we did not want to figure out how to automate tasks. We thought if we automate all these tasks, they won't need us anymore. Today, I can't get enough automation.
The mandate in my early days was to just "make it work" or "fix it." Now we spend a lot of time talking about hardening everything we can. We don't just connect a printer to the network, we scrutinize every setting and disable anything we don't need. We run vulnerability scans on everything and anything on the network. We enable security on ports to keep unwanted devices off our networks. And don't get me started on accounts with passwords that don't expire.
We scrutinize everything we do. We remediate audit findings and are always looking at ways to make everything more secure. Entry-level help desk technicians, technical support specialists, DevOps and systems and network admins all need to be aware of the implications their decisions have on cybersecurity. The job is never done.
I believe that the knowledge I have gained from obtaining cybersecurity certifications has and will continue to make me a more valuable asset to my current employer and any that I might work for in the future.
I understand better how security professionals look at things:
I know what a risk analysis is and how it is done.
I understand gap analysis, sandboxing, fuzzing and a lot more.
I get the balancing act between usability and security concerns.
It has changed the fundamental way I think about implementing and maintaining our applications and systems. I have found myself asking vendors the questions that the security team usually asks at some point after a call if they are not able to attend. I feel that I am much better equipped to look at the big picture and consider things that I simply did not in the past.
A good IT pro is always striving to be the best they can be and bring as much to the team as possible. By obtaining cybersecurity certifications, I believe that I have accomplished both. So, to wrap this up, whether you're in the early stages of your career or you're a seasoned IT pro, a security certification can only help you reach your career goals and make you more valuable to whomever signs your paycheck.
Learn more about the CompTIA Cybersecurity Career Pathway.