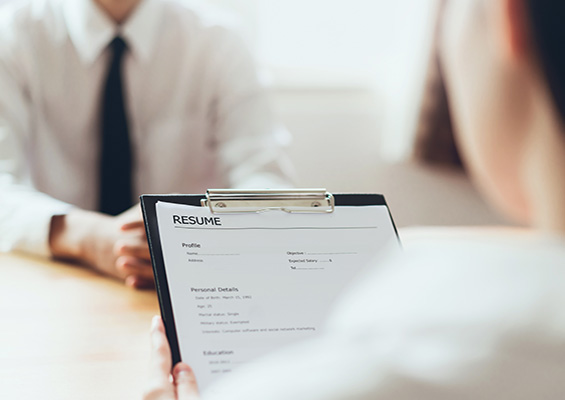 Global Knowledge explored CompTIA certifications on the premise that "there's a reason why one out of four certified IT professionals in North America holds at least one CompTIA certification." Of course, we know why that's true and you may as well. But, it never hurts to take a closer look at where your CompTIA certification(s) will best serve your career. Since our certifications are vendor neutral, CompTIA-certified IT pros work in a wide range of professions. Today, we take a look at the top five functional areas for CompTIA-certified professionals, as reported by Global Knowledge.
#1 Help Desk/Support/Services Management
It's not a surprise that 29.8% of CompTIA-certified individuals are enjoying IT help desk careers. CompTIA A+ is well known as the foundation of your career in technology and the preferred qualifying credential for IT support and operational roles. Plus, many positions in this area of service do not require a bachelor's degree.
According to Burning Glass Technologies, only 31% of job postings for IT help desk roles request a bachelor's degree. But, when Burning Glass compared the job postings that ask for a B.A. with those that do not, the exact same technical skills were specified for both. If you can validate those skills with an IT certification like CompTIA A+, you'll have a competitive edge.
#2 Human Resources
While the HR department may not be the first place you think of putting your IT skills to use, 29.3% of CompTIA-certified IT pros do! You may ask: what does IT in HR look like? A human resource information system (HRIS) or human resource management system (HRMS) is basically an intersection of HR and IT. These software programs allow human resources activities and processes to occur electronically, and HR departments need IT pros to make it happen.
According to Monster.com the median salary of an HRIS analyst is $64,567 per year, depending on the company and level of experience. If you stay on the IT HR path, you can move up to positions like HRIS manager ($47,609 to $117,210), human resources manager ($38,808 to $85,882) or senior business analyst ($54,743 to $99,457).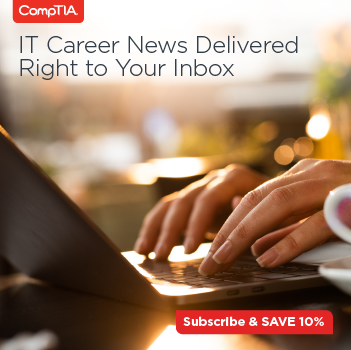 #3 Systems/Enterprise Architecture
IT pros with a strong business can find themselves working as IT systems analysts – and that's where 17.4% of pros that hold CompTIA certifications find themselves. These people are leading the design and implementation of new technologies in their organizations.
Any company that relies on its own computer network – or works to integrate with partner networks via cloud solutions – needs someone to ensure infrastructure is properly designed. IT architect careers most likely require some combination of CompTIA Network+, CompTIA Cloud+ and CompTIA Security+.
#4 Security
There are currently more than 300,000 open cybersecurity jobs in the United States, and 16.2% of CompTIA-certified pros are putting their skills to use in this space.
According to CyberSeek, these are the top nine cybersecurity jobs:
Cybersecurity engineer
Cybersecurity analyst
Network engineer/architect
Cybersecurity manager/administrator
Systems engineer
Software developer/engineer
Vulnerability analyst/penetration tester
Systems administrator
IT auditor
With such a demand IT security careers and so many directions to take your skills, use the CompTIA Cybersecurity Career Pathway to map out your plan.
#5 Telecommunications
Due to the drastic increase in the number of households and businesses using telecommunications to effectively communicate, it's fitting that 10.2% of CompTIA-certified individuals work as field managers, product managers or designers and researchers.
According to the U.S. Department of Labor, the average median salary of an individual with entry-level qualifications in this field makes approximately $50,000 per year. However, those with industry-recognized qualifications and prior experience can expect to earn on average between $60,000 and $80,000 per year. What's more, telecommunications IT careers are on the rise – something worth investing in!
The Takeaway
The point is that CompTIA certifications continue to hold a strong position in the market – especially for IT pros looking for entry-level positions – and the data backs it up.

Thinking about getting CompTIA certified? Take our quiz to see which certification is right for you.