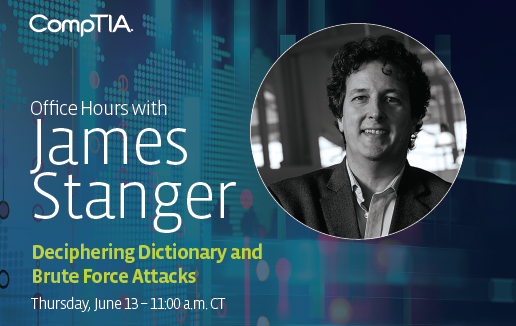 A critical part of the hacker lifecycle involves cracking passwords. It's part of credential harvesting, as well as the weaponization and delivery phase. But, how exactly do these attacks work?


Join CompTIA Chief Technology Evangelist Dr. James Stanger in his next Office Hours with James to learn more about the methods and practical steps involved in password cracking. James will talk about more than just a few tools of the trade.


In this hands-on demonstration, he'll discuss the following
The difference between dictionary and brute force attacks
The hacker's physical and logical approach to each
How attackers target specific protocols and technology implementations
By the end of this presentation, you'll know more about the techniques hackers employ and ways that today's IT and cybersecurity pros can guard against them.
Click Here to Watch the Webinar on Demand