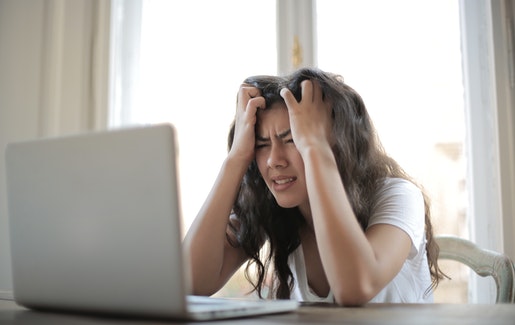 State and local governments are on the frontlines of the COVID-19 response, providing essential information and services in the areas of health care, education, emergency services, and unemployment assistance, to name a few. In the wake of social distancing guidelines and stay-at-home orders, the information technology (IT) sector has been called upon to support more medical and frontline workers, more professionals working from home, and maintaining or even enhancing the delivery of essential government services. But as state and local governments rely more on technology, a troubling scenario is playing out across the country: People who turn to state websites are unable to access vital services because the rush of visitors is causing systems to crash. As a result, access to critical government programs, such as unemployment benefits, are being delayed. This current reality illustrates the critical need for government modernization and investment in IT infrastructure.
The scenario above is confounded by the dramatic and historic rise of unemployment in the U.S. According to the U.S. Department of Labor, weekly unemployment jobs claims have hit record highs. On March 26, for example, 3.3 million claims were announced for the previous week, the most in history to that point. On April 2, claims jumped to 6.6 million. On April 9, new claims again exceeded 6 million, and the following week, more than 5 million claims were announced, bringing the four-week total to almost 22 million. In other words, about one-in-eight working adults are now out of a job. Astoundingly, this number is only expected to climb, and states are grappling to keep up, leaving many people without money for basic needs, such as food and rent. As many turn online to apply for help, they're being met with frustration.
For years, state websites across the country have faced foundational deficiencies such as load speeds, mobile readiness, and security and accessibility. When state chief information officers (CIOs) were asked in a joint study by CompTIA, NASCIO and Grant Thornton, only 39 percent felt enhanced agency websites or social/mobile citizen engagement applications were high priorities for enhancing the user experience. As we've seen, these issues have now been brought to the forefront as many state sites have crashed under the stress of COVID-19 claims. These crashes have made it more difficult for individuals to apply for and receive benefits and have overwhelmed state call centers. As a result, many are not getting the aid they desperately need.
Exacerbating the problem, too many government agencies at the federal, state, and local levels are using systems that are old and expensive to maintain—all of which makes engaging in remote work or seamlessly delivering services online more difficult. For example, the New Jersey Division of Unemployment Insurance saw a 1600% jump in claims in just one week—so many that Governor Phil Murphy recently put out a call for programmers to help support the state's unemployment system, stating, "We have systems that are 40 plus years old, and there'll be lots of postmortems. And one of them on our list will be, 'How did we get here where we literally needed COBOL programmers?"
What is COBOL? It is Short for Common Business-Oriented Language and was created 61 years ago—when Steve Jobs was a four-year-old and computers took up the whole side of a room. Many of the world's programmers have since moved past COBOL, but it is still around in banking and manufacturing, and in many state governments. But the problem is not with COBOL itself—the problem lies with how states have failed to maintain and upgrade their backend systems.
With an increased reliance on technology and record unemployment numbers, at no time in our history has there been such an urgent need for smart policies aimed at continuity of government and investment in IT infrastructure and people.
Government CIOs recognize the difficulties they face from the user experience yet have challenges of their own. Budget appropriations for IT infrastructure usually ranks behind social programs that directly impact the constituents of a state. Competition for state dollars results in a small pool for IT priorities. Within that pool, CIOs have competing priorities on how to use those dollars. A CompTIA-PTI Local Government CIO Survey showed spending is geared toward updating cybersecurity and data loss prevention tactics, modernization of and integration of systems. Until IT critical infrastructure is treated as a priority in state budgets, these challenges will continue to exist. However, as we've seen in other countries, prioritizing investment in IT infrastructure can have an economic benefit as well. Researchers estimate that if the rest of the European Union built out its digital infrastructure to the level Norway achieved in 2011, it would increase GDP by $315 billion.
If there is one thing that's been made abundantly clear through this crisis, it's how vitally important trained and qualified IT professionals—and the systems they manage—are for health care professionals and first responders, educators and students, government officials and the general public alike. Investing in IT means our government will have the infrastructure necessary to protect citizens—including our most vulnerable—in order to support communities in times of crisis and keep us informed. Doing so has the benefit of boosting the U.S. economy and strengthening government systems so they are more responsive and resilient when we need them the most.

*This is the first in a six-part series on how COVID-19 is impacting state governments*