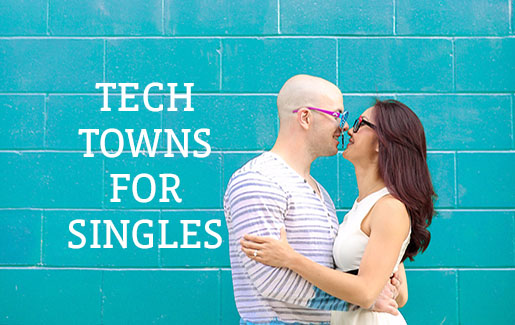 Looking for something to do on a Friday or Saturday night? Or a Tuesday night for that matter? If you're single, stop swiping and get out there and mingle with people in these Tech Towns that are not only rated highly for technology jobs, but also ideal for those loving the single life – or for those looking to meet someone.
This year U.S. News & World Report examined 125 of the most populous metro areas in the country taking into consideration the population of unmarried residents over the age of 15, affordability, desirability and population growth. Ten CompTIA Tech Town Index cities also appear on the U.S. News & World Report list. A move to one of these cities could mean a better job, more disposable income and a healthy work–life balance enviable to all – attached or otherwise.
Austin, Texas
Our number one Tech Town also gets top billing as the number one city in the country for singles. With nearly 53% of the adult population not married and plenty of trendy neighborhoods just miles outside of an epic city center teaming with nightlife, it's easy to see why.
Aptly nicknamed the Live Music Capital of the World, Austin has a plethora of music venues and local bands playing every night of the week. Home to music festivals like Austin City Limits and the famous South by Southwest, there's always something to do here.
Young professionals in this area prefer hip neighborhoods like Cherrywood, Old West Austin and North University that offer a mix of new condos and apartments as well as charming homes with character.
See how Austin placed on the CompTIA Tech Town Index.

Seattle, Washington
One of the biggest draws for Seattle residents, regardless of marital status, is the natural beauty that surrounds this west coast city. Half of the adult population here is single, and with plenty to do inside and outside of the city limits, there's ample opportunity to meet people. For example, less than an hour from downtown, residents have access to wineries, ski resorts, hiking trails and spacious parks.

Young professionals tend to live in neighborhoods like South Lake Union, offering amazing water views and a variety of restaurants and shops along the lakeshore. Wallingford is a community that sits upon a hill above Lake Union.
Locals here take the trolley all over the place to favorites like Dick's Drive In and Gas Works Park with its view of the Olympic and Cascade Mountains.
See how Seattle placed on the CompTIA Tech Town Index.
Tampa, Florida
Single residents make up nearly 54% of the Tampa population, and more people are moving to the area every day. You'll pay a bit more to live in this beachy town, but sunshine and singles usually mix pretty well.
One of the best neighborhoods for singles and young professionals is the Channel District. Its prime location, waterfront views and walkable design make it a great spot to live. For those looking for a more relaxed locale, Courier City-Oscawana is a great neighborhood near Hyde Park that features cozy bungalows with yards while still being just 10 minutes outside of the city.
Fly Bar & Restaurant in downtown Tampa and Gaspar's Patio Bar & Grille in nearby Temple Terrace are a few local favorites to enjoy food and drink and hang out with new friends.

See how Tampa placed on the CompTIA Tech Town Index.
Jacksonville, Florida
Jacksonville's population has also been increasing – seemingly a Florida trend. With 52% of the Jax population unmarried and home to the millennial 32204 ZIP code, there are plenty of hot spots for singles. In fact, Jacksonville's 32204 ZIP code area has seen a 45% increase in millennials over the past five years.
Young professionals in the city where Florida begins also live in Atlanta Beach, Orange Park and Neptune Beach – just to name a few.
Locals meet up at places like Alewife Craft Beer Bottle Shop and Tasting Room for its extensive craft beer selection and a variety of board games and cornhole. Wicked Barley and The Bearded Pig are also favorite hangouts for delicious fare.
See how Jacksonville placed on the CompTIA Tech Town Index.
Raleigh and Durham, North Carolina
Raleigh, the capital of North Carolina, and Durham fall into the Research Triangle connectivity and attract many new residents for factors like a strong job market, a relatively low cost of living and overall well-being, which residents define as a sense of security, community pride and overall health. Nearly 52% of the population is unmarried and many who call this area home are young, friendly, diverse and educated.
Real life southern hospitality is a real thing in the Raleigh-Durham metro area, making meeting people a tad bit easier. In their free time, it's a sure bet to find young professionals gathering over craft beers at one of the region's microbreweries or even striking up conversation at the grocery store.
See how Raleigh and Durham placed on the CompTIA Tech Town Index.
Charlotte, North Carolina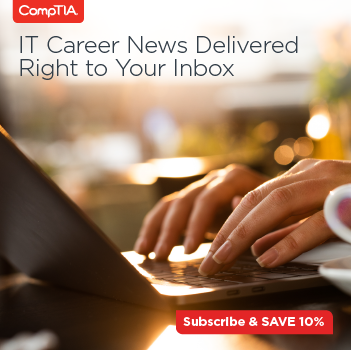 Charlotte, North Carolina is attracting millennials – and they're sticking around. SmartAsset's study of where millennials are moving paints quite a picture. The Queen City saw a net increase of 5,060 millennials with only 17,436 of the 22,496 leaving. For comparison's sake, New York City also saw millennials moving in, but in the same year more than 95,000 left.
Young professionals are choosing to stay in Charlotte for the affordability and quality of life in a city that feels full of opportunity while maintaining a small-town charm. Half of the Charlotte adult population is unmarried, and you can find them living in neighborhoods like Belmont, Dilworth or Elizabeth.
When they're off the clock you can find a slew of singles at the Epicenter – a central area for bars and restaurants in Uptown Charlotte.
See how Charlotte placed on the CompTIA Tech Town Index.
Colorado Springs, Colorado
With ritzy winter havens like Aspen and Vail just a short drive away, Colorado Springs holds the allure of weekend getaways without having to pay the high costs of living. A little less than half of the Colorado Springs population is unmarried, and many of these singles live in neighborhoods like Vista Grande or Knob Hill.
With 7,000 acres of open space for hiking and biking, 230 miles of bike trails, 160 miles of park trails and 105 miles of urban trails – there's no excuse not to get outside and get active, which is a big part of the single scene here.
But the Olympic City is not just about staying fit, this community excels in the food and beverage department as well. Four by Brother Luck, Rabbit Hole and Streetcar 520 are local favorites.
See how Colorado Springs placed on the CompTIA Tech Town Index.
San Francisco, California
Everybody knows that living in San Francisco is hard on your bank account. But San Franciscans have a strong sense of pride in their city, and many will tell you they can't imagine living anywhere else. That said, many young professionals are choosing to start their lives here. With a little more than half of the San Fran population unmarried, the Golden Gate city offers plenty of opportunities to form relationships with like-minded people.
With housing at an all-time high here, young professionals are flocking to neighborhoods that offer public transportation options and access to nearby entertainment. Areas like The Richmond District, The Sunset District and The Mission District offer just that.
See how San Francisco placed on the CompTIA Tech Town Index.
Denver, Colorado
With half of the population unmarried, Denver is becoming a hot bed for singles of all ages. One of the trendiest areas to live here is The Highlands. Bordering the western edge of downtown, this neighborhood offers a variety of new and modern condos with a decidingly suburban feel – which means more space.
When the sun shines in Denver you can find droves of young professionals outside at one of the area's many parks. Washington Park is one of the most popular. The outdoor scene paired with a thriving cultural scene means meeting others doesn't have to mean a night out at the bar.
However, next to Portland, Oregon, Denver does have the largest number of microbreweries in any given area, providing a vast nightlife scene to be a part of.
See how Denver placed on the CompTIA Tech Town Index.
Whether you love the single life and want to stay that way or are looking for your perfect match, these cities offer a unique combination of job opportunity, desirability and people like you. There are 20 Tech Towns on the 2019 Index. Did you city make the list? Download the full report to find out.
CompTIA 2019 Tech Town Index
Want more on the CompTIA Tech Town Index? Check out these articles: