Prior to COVID-19, 40% of households lacked a basic personal safety net to get them through the financial shock of family or health emergency or job loss. With unemployment claims surpassing 40 million since March, coronavirus could push 1.5 million families already struggling with housing and food insecurity to homelessness.

Through the CARES Act, the federal government provided a temporary moratorium on evictions for most residents of federally subsidized apartments as well a moratorium on filings for evictions for renters in homes covered by federally backed mortgages. Unfortunately, that federal protection just expired July 25, and the current Health, Economic Assistance, Liability Protection and Schools, or HEALS, Act, the Senate package for the next round of coronavirus relief, does not include a provision to reinstate it. Additionally, while the President's Aug. 8, 2020, Executive Order on Fighting the Spread of COVID-19 by Providing Assistance to Renters and Homeowners directed multiple agencies within the executive branch to look at possible funding solutions to prevent evictions, it did not extend the moratorium. Many states and cities have passed their own rules to help those struggling to pay rent resulting in a patchwork of protections that pause evictions but create confusion because renters do not know whether or which moratoriums apply to them.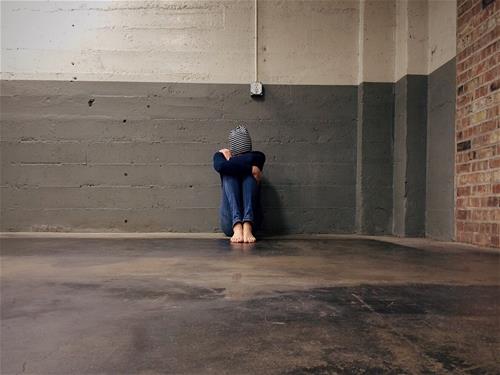 The National Low-Income Housing Coalition (NLIHC) and ProPublica built an address look-up service where renters and community advocates can quickly determine whether a property's address is covered by the federal moratorium. Unfortunately, this address look-up tool is not comprehensive. While it includes millions of multifamily apartments covered by the moratoriums, it lacks a significant segment of properties, including single-family addresses or multi-family mortgages. NLIHC elevated a request to the Federal Housing Finance Agency to make more data available for the missing properties, including data that is available but currently only offered on request for a fee. Sharing this data would enable a more complete database to better enable renters, especially low-income renters, to protect themselves from illegal eviction actions. Although the federal moratorium has expired, this request still has relevance as individual states and local communities continue to extend eviction moratoriums in the face of this second wave of the pandemic.

The lack of readily available data to complete this database highlights only a small example of the compelling need of, and value in, data sharing as an effective tool to help combat homelessness, in this case, through eviction prevention methods. Programs that focus on eviction prevention understand all too well the powerful impact data can have on preventing homelessness and its broader impact to local communities. Understanding data availability and access to such data is a critical lynchpin in achieving more successful outcomes in addressing a myriad of social issues. While the lack of shared or available data across program areas is a challenge for many states, HHS leaders continue to look for creative solutions to improve outcomes. This blog shares one example of what agencies are doing to use data to support eviction prevention.

Spotlight on City of Tulsa, Oklahoma

Tulsa is deeply committed to improving the lives of its residents. In 2018, Tulsa released its Resilience Strategy to reduce inequity. Through the Built for Zero program they are ending veteran and chronic homelessness, primarily because Tulsa understands why prevention work is a win-win:

• Residents get to stay in their homes
• Homeowners do not have to worry about being foreclosed on by the bank or finding new renters during an economic downturn when customers are decreasing
• Banks can maintain the value of their properties
• Communities staying intact – resilience, social cohesion. So, people who have tenure in neighborhoods do not get evicted.
• Cities do not suffer blighted neighborhoods

And while the City continues to explore how to obtain more and better data, the work they are doing to prevent evictions before, and in the wake of COVID, is impressive. Here's how they are using the data they have:

• Using water billing data to predict and proactively reach out to people at risk of eviction.
• Using 211 for referrals and the data work they are doing to prevent evictions
• Using evictions data to support philanthropic requests
• Using a Landlord eviction mediation strategy

Join us for future articles as we spotlight other eviction prevention models as well as discuss Sheltering our Homeless in a Pandemic that focuses on both, the individual health and welfare of the homeless as well as the community at large. One such initiative is Project Roomkey, initiated in California. We will explore how these type initiatives are progressing in face of—or in spite of-- data sharing challenges and continue to promote data availability and sharing as a means to optimize our outcomes to help improve both individual and community health and well-being.

In support of sheltering our homeless youth in this pandemic, as part of HSITAG's Charitable Giving commitment for 2020, we are sponsoring an event to raise funds and awareness to support Covenant House. Covenant House provides shelter, safety, and loving care for young people facing homelessness and trafficking in 31 cities across the United States, Canada, and Central America

To join us in donating to this organization click HERE and then click the blue "Support Me" button to give back. Every donation, no matter the size, shows young people at Covenant House that they are not alone. Also, to raise awareness on Aug.12, as part of the #HSITAGgivesback, we are sponsoring a group "Sleep Out." Our goal is to give up our beds for one night to demonstrate solidarity with thousands of young people who are without homes and beds. The Sleep Out not only recognizes the hardships of the homeless but sets the stage for charitable giving to Covenant House. To join us for the Sleep Out, click HERE.