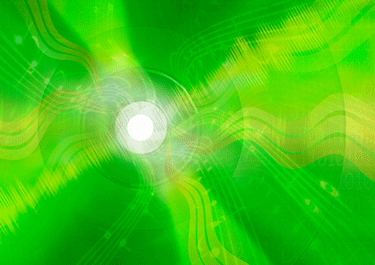 It turns out that going green is good for the IT business. Just ask Adobe, which has achieved LEED certification for more than 70 percent of its workspaces, including a historic building at its corporate epicenter in the San Francisco Bay Area.
The software developer and CompTIA Premier Member has also tasked itself with adopting a net zero energy consumption policy and reducing its overall waste significantly during the past few years. During the worst of the California drought, for example, Adobe cut its water use by more than half – and continues decreasing it by using more eco-friendly fixtures and green landscaping.
IBM is another tech giant that has been focused on eco-friendly business practices – environmental consciousness was actually written into the mission statement as early as the 1960s. Three decades later, IBM, a CompTIA Premier Member, published its first sustainability report, which showcased exactly how data centers worldwide could become more energy efficient.
Today, IBM is reducing its resources and reconsidering overall water management. The company is also building more and more smart buildings.
A Cool Approach to Data Centers
At PG&E in San Francisco, IT is chilling out – literally. Ever since the West Coast-based energy company has started using cold aisle containment for its data centers, its been saving money and energy.
"Rather than cooling the whole center," explained a PG&E spokesperson, "the cold aisle containment system only cools a small section of the center. This is done by dividing the room into two sections and lining up all IT equipment to intake cool air from one side and discharge hot air to the other side and in effect only putting the cold air where it is needed."
Because data centers use a significant amount of energy to maintain the right temperature for IT equipment, using cold aisle containment significantly reduces the amount of energy used to cool the center and keep the IT equipment at the required temperature.
PG&E first considered this approach about seven years ago when it began making changes to one of its data centers. "Initially," a PG&E spokesperson said, "the challenge was to find the right equipment to divide the room, but now that cold aisle containment is more widely used within the IT industry, it's easier to find the right products for the solution."
Admittedly, at times it's been challenging for PG&E to implement containment in legacy environments where the racks and equipment may not have been placed in an ideal position to easily accommodate a retrofit. Still, it hasn't impeded the company's progress.
Energy saving practices now play a vital role in helping the company ensure safe, reliable and affordable energy for customers. "IT is the backbone of the business," said a PG&E spokesperson, "and can help a company become more sustainable by introducing new energy-saving practices."
Natalie Hope McDonald is a writer based in Philadelphia.