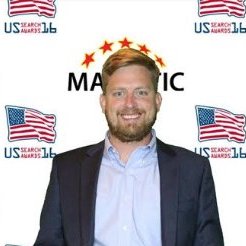 Many people outside of IT don't realize just how critical the mainframe is to today's digital economy. Though it may seem like a dinosaur and despite the growth of cloud or other "newer" technologies, the mainframe is an increasingly vital platform for critical workloads. The shift to digital business is generating more data, transactions and workload volatility. Meanwhile, the mainframe has proven itself to efficiently support new workloads and handle the volatility of the digital economy due to its security, availability, data serving and high performance.
BMC recently released its 11th Annual Mainframe Survey, the largest (and longest-running) of its type, with more than 1,200 executives and technical professionals sharing their perspectives and experiences with the platform and their business. This article will examine some of the critical mainframe trends across industries as observed in the survey.
Trend 1: Mainframe Is Growing
According to the survey, most mainframe executives indicate that transaction and data volumes are on the rise.
The survey confirmed:
58 percent have seen increases in mainframe transaction volume.
57 percent have seen increases in mainframe data volume.
46 percent have observed increased workload volatility and unpredictability.
A vast majority of respondents (80 percent) say they see growth or MIPS, which stands for millions of instructions per second, or the number (in millions) of instructions that a mainframe can process in one second. This overwhelmingly positive perception is a vote of confidence for the overall growth of the company, the industry it participates in and its overall mainframe investment. This goes for all MIPS types, including Linux, specialty and general purpose. Not familiar with MIPS? Check out this Introduction to MIPS to learn more.
Trend 2: Mainframe Is Here for the Long-Haul
Though mainframe hasn't really ever been a buzzword, the platform is likely to be critical infrastructure for the foreseeable future. Of survey respondents, 89 percent believe it has long-term viability due primarily to its superior security, performance and reliability.
Respondents generally fell into one of three groups based on their mainframe approach: increasing (58 percent), steady (23 percent) or reducing (19 percent).
Companies that are increasing their mainframe workloads tend to see the advantages of using mainframe and are adding capacity and work to fully leverage their investment in the platform. These companies are using more innovative technologies like Java and specialty engines (zIIPs and zAAPs), place a higher priority on using automation and are investing in training to overcome the skills gap.
Trend 3: Large Companies Are Seeing the Biggest Growth
Companies with revenue of more than $1 billion have seen the largest growth in mainframe usage, with 67 percent seeing an increase in the past 12 months in capacity and 70 percent predicting growth in the next 24 months.
Trend 4: Cost Reduction Is the Top Priority
Cost reduction is the clear leader in overall mainframe priorities among all respondents.
This finding makes sense in context, as 58 percent of all respondents spend more than 30 percent of their budget on monthly license charge (MLC) costs.
This trend confirms what Forrester found in its "Optimizing Monthly License Charge Costs to Better Leverage Your Mainframe" study, with 86 percent of IT managers placing critical or high priority on reducing mainframe operations costs.
Conclusion
It's clear that the mainframe isn't going anywhere, per the survey data. Large enterprises are using mainframe more than ever and looking to reduce operating costs, train staff and leverage the power, speed and security of the mainframe for the digital economy.
Training and certifications for mainframe are likely to become more valuable as companies see an increasing skills gap to support their mainframe initiatives. This creates a competitive opportunity for those IT practitioners who choose to focus on mainframe.
This is a guest post by Stephen Watts, web strategist at BMC Software.