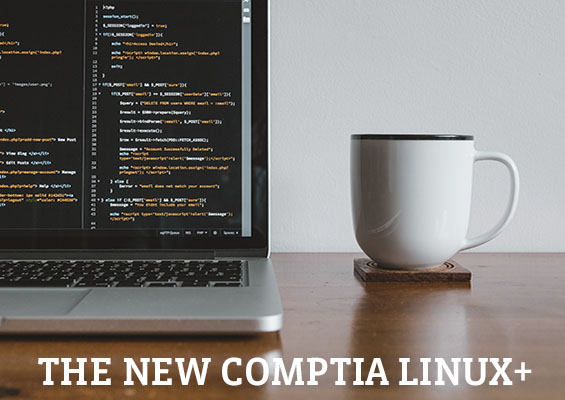 Doesn't it feel like Linux is everywhere these days? That's because it is! From the smallest devices to the largest supercomputers in the world, it is hard to imagine a world without Linux. As for IT professionals, the demand for Linux skills is greater than any other:
80 percent of hiring managers now consider Linux professionals to be at a premium, according to the Linux Foundation – that is almost double from 2017!

Two-thirds of all companies with a stake in the future of IT consider the importance of finding professionals with open-source experience to be above any other position, reported LinuxInsider.
Many IT jobs demand Linux skills, including network and systems administrators, intrusion detection technicians, penetration testers, developers, storage engineers and more.It is easy to surmise there has never been a better time to acquire and validate Linux skills than right now.
CompTIA has taken a hard look at the current version of CompTIA Linux+ (LX0-103 and LX0-104) and made the changes necessary to modernize the exam for today's times.
What's New in CompTIA Linux+?
CompTIA Linux+ (LX0-103 and LX0-104) was developed for CompTIA by the Linux Professional Institute (LPI) and consisted of two exams that included multiple-choice, multiple-response and fill-in-the-blank questions. But the new CompTIA Linux+ certification exam (XK0-004), slated for release in April 2019, incorporates major changes to both the content and format.
For starters, candidates need to pass just one exam, not two, to get CompTIA Linux+ certified. That one exam now includes performance-based questions, which validate a candidate's hands-on skills.This new version of CompTIA Linux+ is designed for IT professionals with 9 to 12 months of hands-on Linux experience.
CompTIA brought exam development for this new version fully in house. By pooling some of the top Linux experts from around the world, CompTIA can now provide an exam that is as global as it is current.
10 Topics Covered in CompTIA Linux+
The subject matter of the new CompTIA Linux+ aligns with where the technology is going. But with global excitement building, what exactly does that mean for those studying to earn this certification? Here is a summary of the major improvements in subject matter to the new exam.
1. Security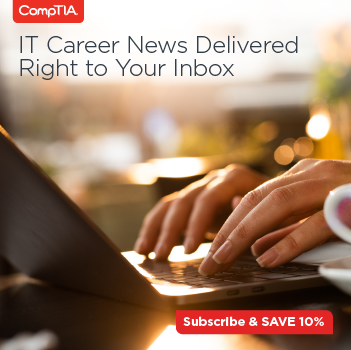 Security was not a major feature of the previous Linux+ exams. In the new exam it is covered in-depth, including best practices, Linux firewalls and other crucial security topics.
2. Kernel Modules
As Linux has become more modular, it is important to have a greater understanding of kernel modules. With this knowledge, you can support – or purposefully not support – with greater ease. The new exam puts greater importance on this subject.
3. Storage and Virtualization
The majority of the world's web servers are driven by Linux, and virtual machines are part of the Linux kernel today. The new CompTIA Linux+ places greater emphasis on what users can – and cannot – do in this area.
4. Device Management at an Enterprise Level
Other exams have placed higher emphasis on monitors and printers, but that equipment is subject to change and easy to manage. The new focus is instead on an enterprise-level, command-line management of devices.
5. Git and Automation
The new CompTIA Linux+ covers the basics of DevOps. This is completely new coverage, based on where the industry has gone.
6. Networking and Firewalls
Equipment now has higher intelligence, therefore the knowledge needed to work with it has changed. Firewalls are starting to be handled at the individual server level, creating a security issue that CompTIA Linux+ now addresses.
7. Server Side and Command Line
As we move to the cloud, server management is moving to a multi-server environment. Outdated exams tend not to address this change, but the new CompTIA Linux+ includes more visibility on this topic.
8. Server (vs. Client-Based) Coverage
The new CompTIA Linux+ focuses on servers, which is the majority of the use cases. Focusing on individual use has become irrelevant for professional systems administrators.
9. Troubleshooting
Troubleshooting is a new topic for CompTIA Linux+, and it is a big part of being a systems administrator. The new exam gives insight into this ability, showing that a candidate is developing troubleshooting capabilities.
10. SELinux
SELinux is a robust security system. It will be covered in the new CompTIA Linux+, with a focus on implementation.
What's NOT Included in the New CompTIA Linux+
Lastly, it is worth stating what is NOT in the new exam. The following subject areas have been removed or de-emphasized, as they are no longer relevant to today's Linux professionals:
X11
Mail
SQL
Printing
End-User Support
GNU Privacy Guard (GPG)
How to Prepare for the CompTIA Linux+ Exam
The new CompTIA Linux+ will launch with a full suite of training products, including the Official CompTIA Study Guide, in both print and eBook format. The full CompTIA CertMaster family of products, including CompTIA CertMaster Learn, CompTIA CertMaster Labs and CompTIA CertMaster Practice, will also all be available for CompTIA Linux+ (XK0-004).
Simply put, the new CompTIA Linux+ (XK0-004) validates the type of Linux professionals that employers will want to retain. By redefining exam objectives, CompTIA Linux+ is now strongly aligned with where the technology is going. And by moving to a single-exam model and incorporating performance-based items, CompTIA has listened – and responded – to the current needs of the industry.

Download the exam objectives to learn more about the new exam. After you complete the download form, scroll to the bottom of the list to get the objectives for CompTIA Linux+ XK0-004.