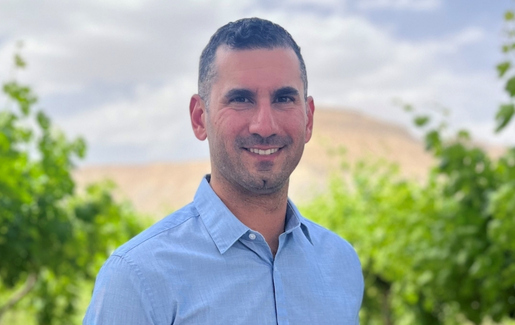 Certainly, you have seen headlines about the current challenging conditions in the U.S. economy. But have you also heard that tech jobs still are in-demand across the country? In fact, per the June 2022 CompTIA Tech Jobs Report, employer hiring activity for tech positions as measured by job postings persists at record levels with technology companies adding workers for the 18th consecutive month.
Demand for workers with tech skills continued to grow through May, with employers posting new technology positions across specialties, industries and regions. CompTIA's monthly analysis of U.S. Labor Department data shows increases in hiring activity for IT project managers, IT specialists, systems engineers and architects and network engineers and architects among other technical areas.
Cybersecurity continues as a hot job market. Per CyberSeek, U.S. employers across the nation posted more than 700,000 cybersecurity job openings during the last year. Companies are seeking candidates across a spectrum of cybersecurity skills working with hardware and software, from entry-level specialists to experienced analysts.
With such a strong market for IT pros with in-demand skills, advancing your career by moving from one tech job to another may feel like a low-risk proposition. You may be tempted to jump at new opportunities quickly without looking back.
But IT workers should be mindful of their professional conduct during transitions from one tech position to the next, according to Mark Sasson, managing partner at Pinpoint Search Group, a cybersecurity recruitment firm.
Why IT Pros Should Manage Their Professional Conduct Closely During Job Transitions
Sasson specializes in cybersecurity and has been recruiting tech pros for more than a decade. He believes IT job changers should be as deliberate about managing their professional conduct during the move to their next position as they were about protecting their reputations during the hiring process. Unprofessional behavior as you exit one company to join another can curb your career potential, as future demand for tech skills rises and falls in response to factors no employer or employee can foresee or influence.
Sasson explained that despite the sweeping scale of technology business with hundreds of thousands of jobs in play at any given time, the community of tech professionals still runs like a small industry in some ways.
"So many times, I've talked to candidates who have gone back to work with former colleagues or for former employers... some as many as two, three, four times," he said. "Just because your paths diverged at one time doesn't mean they won't converge again."
"Rarely in this industry is there a place where you will go for a few decades and retire," he added. "I've had conversations with people who've worked at [large, leading tech companies] for more than 20 years who are not done changing jobs yet."
The nature of the technology industry, with its interconnected partner ecosystem and web of interrelated disciplines, raises the likelihood of encountering past working relationships compared to many other fields. And Sasson believes professional conduct plays a significant role in this phenomenon, especially in a highly specialized realm like cybersecurity.
"Those people know what you can do with your technical skills," he said. "But they also may remember your character, how you acted long ago."
When you have worked for years building a solid reputation as an IT pro, Sasson feels jeopardizing this status with brash behavior during a job transition just doesn't make sense.
3 Key Conversations to Manage Professionally During IT Job Transitions
Sasson named three key conversations that should receive your highest professional attention during a transition from one tech position to another:
Giving notice of your resignation
Declining counteroffers
Contributing to exit interviews
The secret to handling these talks successfully, he said, is preparation. But before you start the process of leaving one job, you should be committed fully to the next one. Defer planning your departure until after you have accepted the offer from your next employer and, of course, take time to reflect before you sign.
The "3 Yes" Method
Tech recruiter Mark Sasson advocates a "3 Yes" method for reflecting on new IT job opportunities before signing an offer letter. Ask yourself three questions:

1. Have I received and reviewed all available information about the position?
2. Will changing jobs advance me toward my overall career goals?
3. Do I believe the financial package provides fair compensation?

If after thorough consideration, you conclude the answer to each question is yes, Sasson says most likely you should sign.
Being completely committed to your next position, Sasson said, can give you confidence in your professionalism and the fortitude to move forward with the transition.
Advice for Navigating Resignation Discussions
"Timing is important in this process," Sasson counseled, suggesting that you give notice as soon as possible after formally accepting an offer of new employment.
He also advised preparing for your resignation meeting by planning what you will say. "Less is more. Be concise and very direct," he said, crafting a statement as straightforward as: "I'm resigning. I've accepted a new position and am giving two weeks' notice. I'm happy to help you during the transition as much as I can in any way I can."
Moreover, hone language by rehearsing by yourself or with the recruiter who is assisting the hiring process with your new employer. Don't involve colleagues or partners working for your soon-to-be-former organization.
Guidance for Declining Counteroffers
Expect counteroffers, Sasson said, because your resignation has presented your current employer with an immediate business problem: "Keeping you is less expensive than replacing you." So, don't be surprised if managers make provisional proposals of promotions or pay increases. Also, you may receive messages or calls from senior executives who never spoke to you in the past.
"Take it all with grace," he said, reiterating his advice about working through scenarios and responses with the recruiter facilitating the move to your new employer.
Tips for Exit Interviews
"First and foremost, the people handling your exit interview probably have resigned from companies in the past and will again in the future," Sasson said. "Maybe in the moment they'll express personal disappointment. But in the end, this is a regular professional process."
Answer questions directly and honestly, keeping in mind that how much information you disclose about your next position is your choice. Provide insights you feel will help former colleagues do their jobs better and help your former organization succeed after you leave. This mindset helps you avoid harsh criticisms and comments that burn bridges behind you.
"Position yourself as a future networking resource," Sasson elaborated, because in today's tech industry, continuing collaborative relationships beyond the confines of a single job is valuable to all involved.
Get career advice like this right in your inbox with CompTIA's IT Career Newsletter. Subscribe today, and you can save 10% off your next CompTIA purchase.