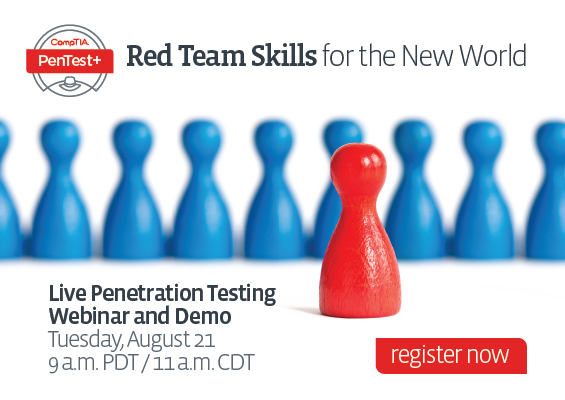 Did you miss the webinar? Catch it on demand.

Penetration testing is an integral part of the global shift toward cybersecurity practices. Are you interested in exploring this new frontier?
CompTIA hosted a FREE live webinar on modern penetration testing on August 21, where industry experts discussed the following topics:
Key scoping and information-gathering skills
Critical changes in the IT environment
Essential red team versus blue team skills
Vulnerability assessment techniques
Tools that penetration testers need
They also talked about the new CompTIA PenTest+ certification and how the CompTIA Cybersecurity Career Pathway is helping IT pros bridge the skills gap in this new world.