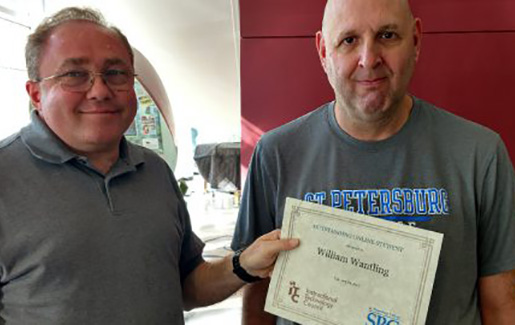 William Wantling, IT support specialist for the Roman Catholic Diocese of St. Petersburg, Florida, is not new to IT – he has been working in the industry for more than 20 years. After discovering he had a knack for working with Apple computers in high school, the idea of starting a career in IT became increasingly appealing. Wantling knew he wanted to work in IT, but wasn't sure in what capacity, so he earned his GED and studied computer technology at a local technical school.
Soon he had secured a job as a computer operator, which he kept for several years. While he enjoyed his role, he wanted to move into a higher-paying position, but didn't see any opportunities. He worked in several other entry-level IT jobs over the next decade but never quite felt he was reaching his potential. After nearly 20 years, he was ready to make a change.
Frustrated with the career limitations that a lack of IT certifications imposed, Wantling decided to get CompTIA A+, to grow his knowledge of basic hardware and software, prove his hard-earned skills to employers and land a higher-paying job.
"I also wanted to prove to myself that I could ace the certification exams," he said. Earning CompTIA A+ in 2016 was a major self-confidence booster for Wantling, so much so that he decided to get CompTIA Network+ and CompTIA Security+ soon after, resulting in him also getting the CompTIA Stackable Certifications CompTIA IT Operations Specialist and CompTIA Secure Operations Specialist.
Wantling chose CompTIA over other IT certification providers largely because it is vendor neutral and widely recognized by employers.
"I knew CompTIA would open the right doors for me," he explained. His prediction turned out to be correct: earning CompTIA certifications changed the trajectory of his career in IT, increased his income and made him a target for IT recruiters.
Get Ready to Get CompTIA A+
You have many training options to help you prepare for your CompTIA A+ exam, including self-study materials, virtual labs, videos, online classes and in-person career prep classes. In 2020, CompTIA Tech Career Academy is bringing its IT-Ready Technical Support program to classrooms, so that students get the training they need to earn CompTIA A+ and launch their IT careers on the help desk.
Learn More about the CompTIA Tech Career Academy.
Doubling His Salary with IT Certifications
Getting those IT certifications turned out to be key to changing Wantling's economic status and helping him find a truly fulfilling job.
"I was limited to lower paying positions until I was introduced to CompTIA certifications," he said. "CompTIA certifications and coursework have more than doubled my income and made me a more marketable and competitive job candidate. If I hadn't gotten the certifications, I wouldn't have secured the great job I have now. I actually got to hand-pick my job. Getting certified gave me the opportunity to rise above my peers. Now I finally feel good about myself."
If there's anything about IT certifications that Wantling wishes others to understood, it's that they have the power to open doors to a career in IT in a way that nothing else can. And while earning IT certifications does require an initial investment of money and time, it pays off generously down the road.
Save Money on IT Certifications
CompTIA offers a number of ways to save money on your next IT certification. Check out our article about voucher discounts to see how you can save.
Obstacles to IT Certification Can Be Overcome with Support and Determination
According to Wantling, lack of transportation, low self-confidence and a stint of homelessness were his most significant barriers to certification.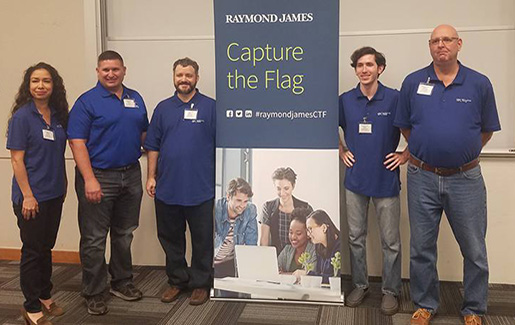 "I didn't have a support system," he explained, "Yet I wanted to get out of help desk roles and into a higher-paying position. I knew higher education and IT certification were the most surefire routes to my desired destination, so I reached out to the admissions department at St. Petersburg College. I ended up getting admitted to the college and receiving full funding for the Computer Support Certificate program."
Financial aid staff at the college not only helped Wantling get funding, but they also connected him with two key individuals who were instrumental in helping him complete his program and earn the certifications he was most interested in. With their support and mentorship, he set out to prepare for his IT certifications.
"I spent an entire month preparing for the CompTIA A+ exam by taking the computer apart and working with the hardware," Wantling said. He used the same strategy to prepare for the subsequent certification exams he took and also watched related videos he found online and took practice exams during his bus rides.
In 2017, the determined IT pro was named Outstanding Online Student by St. Petersburg College. "It was the best thing that ever happened to me," he expressed.
Next Stop: Network Security
Wantling's journey to an IT job he deeply enjoys has been fraught with an unusual number of obstacles. Nevertheless, he persevered and is now enjoying the fruits of his labor. Staying certified and earning new IT certifications is something he is committed to long term.
"As long as I stay on top of current technology, I know I'll remain competitive, which is why I'll always be pursuing a new certification," he said.
In addition to earning CompTIA A+, CompTIA Security+ and CompTIA Network+, Wantling completed a program in cybersecurity at SPC and is in the process of earning the CompTIA Linux+ certification.
What's next for Wantling?
"Moving into a network security role is my ultimate goal," he explained. Based on the tenacity he's shown, it's just a matter of time until that goal is realized.
Interested in starting a career in IT or increasing your earning potential as an already-established IT pro? Download the exam objectives for CompTIA A+ and see if it's the right IT certification for you.