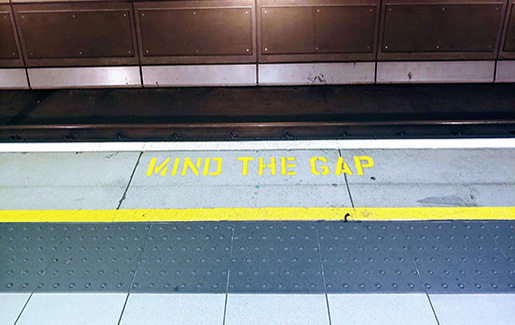 Skills gap. These two words are the bane of many IT pro's (and employer's, for that matter) existence. If those in the IT workforce had three wishes, odds are one of them would be to close skills gaps entirely. Unfortunately, Aladdin's Genie is not going to miraculously appear out of a bottle to grant you those wishes. IT skills gaps are very real, they're hurting businesses and they aren't going away anytime soon. As long as technology keeps evolving, and it always will, IT skills gaps have the potential to keep widening.
Take cybersecurity, for example. What happens if there's a skills gap, caused partially by the inability (or even unwillingness) to keep up with ever-changing technology, within an organization's cybersecurity team? Potentially disastrous ramifications to information security. Data loss. Stolen information. Future lawsuits that could cost a company millions...or even billions.
So, what can be done to prevent s IT skills gaps or, at the very least, start the process of narrowing them?
2 Ways IT Pros Can Narrow the Skills Gap
1. Sharpening and Growing Employees' Skills
It may sound simple, but one of the best ways to close skills gaps is for IT pros to keep increasing their skill sets. A solid way to do this is with IT training and certifications.
IT Training:

Lack of formal training is quite prevalent in many organizations. It's almost bewildering to consider that, despite the constantly growing IT skills gap, approximately 1 in 3 organizations surveyed in 2017 offered formal training to IT staff. More eye-opening is the fact that only the same percentage would even authorize training when it was available.

Further, more than half of organizations (54%) acknowledged they have difficulty even identifying and assessing skills gaps among their workforce in the first place. You have to know what to fix in order to fix it.

This fundamental lack of training, lack of support for training and lack of knowledge regarding what even needs to be addressed by IT decision makers have IT pros feeling some trepidation about what the future holds.

IT Certifications:

IT pros love to expand their skill sets, so it's no surprise that most are constantly pursuing IT certifications. The benefits of certifications are critical, not only for the individual, but also for the organization. Certified IT professionals have shown to be better at closing skills gaps, meeting client needs, generally being more productive, taking less time to troubleshoot issues and completing projects more quickly.
One of the conclusions coming out of Global Knowledge's 2019 IT Skills and Salary Report is that IT certifications aren't just about padding your resume. The bottom line is, IT skills gaps are damaging organizations, and one of the best ways to bridge the gaps is with skilled employees. The knowledge gained through proper certification is exactly what IT departments need right now.
Many IT pros fear their skills are becoming obsolete, and those concerns are validated by the lack of training or encouragement of training in order to keep their skills current. Consistently continuing education is an absolute necessity for IT pros. Keeping IT certifications current, such as renewing with CompTIA CertMaster CE, helps IT pros gain new knowledge and skills from updated content during each renewal cycle.
Another strategy for overcoming the IT skills gap is for IT pros to gain relevant work experience and on-the-job training, something that's rare in today's workplace regardless of industry. Apprenticeships have been around for hundreds of years, though there's not an extensive history of them in the IT world. That may change, however, as about half of the respondents in CompTIA's Assessing the IT Skills Gap research indicated the concept of apprenticeships for IT occupations definitely has merit, while 39% indicate it probably has merit.
2. Managing Up
It's never an easy or comfortable situation for an employee to coach their manager, but in some situations it's necessary. The fact of the matter is, many IT decision makers today have never performed the jobs or operations that they're actually managing. As a result of rapidly evolving technology, this has created a gap between employees and managers.
When managers don't fully understand what their employees are doing and the challenges they face, it can be extremely difficult to address the IT skills gap. When managers and decision makers don't possess the same level of knowledge as their direct reports, how are they supposed to grow their team's skills, training and toolbox?
That's why it's more important than ever for IT professionals to take the initiative and help get their managers and leaders on board, so they realize the difficulties and challenges employees face on a daily basis. It's critical for employees to educate leadership on the day-to-day activities and needs of the team and offer solutions to get everyone on the same page.
IT professionals have a lot on their plates...you're well aware of that. But it's so important to stay ahead of the technology curve as much as possible. While that may sometimes seem like an impossible task, it is a realistic goal if you take the initiative to get an IT certification, take in as much training (whether that's through your employer or on your own) as you can and educate your organization's leadership on what you do and the needs of your team. Then, and only then, can you start bridging that skills gap.
Subscribe to the CompTIA Blog for more articles on how to advance your IT career, and get 10% off your next CompTIA purchase.