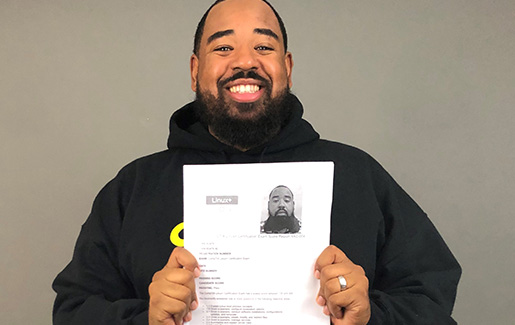 Let's take a trip back in time. The year is 2000, and I just logged on to manage my first Windows NT 4.0 server. Things like plug and play and active directory are nowhere to be found. If you wanted a USB device, you needed to install drivers. This seems so long ago.
Fast forward to today, 2019, and I'm learning Linux. You may ask why, when I am a network engineer. Well the answer is simple! Linux plays a major role in every IT infrastructure. From backend to front-end devices, to the cloud and even in the networking tools that I use. Linux is all around us!
So, over the past two months I have partnered with CompTIA to earn the CompTIA Linux+ (XK0-004) certification. With so many changes, in this industry, you need to embrace a mindset of continuous learning and adapting. This is why it was so important to me to partner with CompTIA and earn Linux+. It allowed me to not only improve my skills, but also to encourage others to adapt.
In this post I'll help you learn how to get a CompTIA certification and answer some questions that you may have:
How can I get CompTIA Linux+ certified?
How can I study for CompTIA Linux+?
How difficult was the CompTIA Linux+ exam?
How Can I Get CompTIA Linux+ Certified?
The first thing you need to do is learn about the exam on the CompTIA Linux+ webpage. There you will find all the exam details, like these:
How much does CompTIA Linux+ cost? $300
How many questions are on the CompTIA Linux+ exam? 90
How long does the CompTIA Linux+ exam take? 120 minutes
What does the CompTIA Linux+ exam cover? Good question.
To answer this question, you'll need to fill in the form on the left side of the page with your info. Then you will be able to download the exam objectives for free.
This is extremely important, because those exam objectives are everything you need to know to prepare for the exam. My recommendation is to add these objectives to your note taking or study tool – I use Microsoft OneNote – and be sure that you understand every section.
How Can I Study for CompTIA Linux+?
In full transparency, CompTIA laid out the red carpet for me to ensure I had everything I needed to prepare for CompTIA Linux+.
So, my goal is to do the same for you!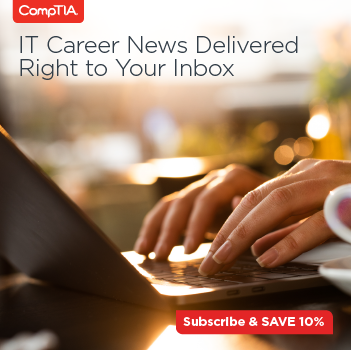 1. Official CompTIA Study Guide
The first resource I used was the Official CompTIA Linux+ Study Guide eBook. This was a nice easy read. It's available as both an eBook and a hardcover, and I was given the eBook. You can download samples of CompTIA eBooks for free to try before you buy.
2. CompTIA CertMaster Learn
The second resource was CompTIA CertMaster Learn for Linux+. This was a tremendous help and allowed me to create a learning plan that tracked my progress.
CompTIA CertMaster Learn breaks down the materials into 15 sections, covering everything that is on the exam objectives. Each section contains a review, performance-based questions and a quiz. The review section is so easy to read and even includes videos from ITPro.tv. It's very easy to follow and keeps you engaged.
CompTIA CertMaster Learn even has games and flashcards to reinforce what you've learned. All of this, and you can rate your knowledge as you go, from low to high, while making bookmarks and notes. Plus, the final exam at the end helps you gauge where you stand with what you've learned.
3. CompTIA CertMaster Labs
The next resource was CompTIA CertMaster Labs, an online virtual environment that has a network with CentOS, Ubuntu and Windows servers and more than 60 labs to help you learn Linux.
This was really cool because if you have a system that does not have enough resources to run three virtuals, you can use this tool to lab. And I do recommend that you lab Linux for this exam so you can apply the new skills that you are learning and practice for the performance-based questions on the exam.
4. CompTIA CertMaster Practice
The last resource I used was CompTIA CertMaster Practice. Let me just say, I thought I was ready for the exam until I started taking these practice exams. The questions were tough, and the way the platform is set up, you can't complete a section until you answer all the questions.
I found this tool to be extremely helpful for exam preparation and in reiterating what I had learned. My suggestion is to go through each section and make note cards of the questions you miss. I honestly created more than 300 note cards for this exam.
Now that I have covered what's on the exam and the resources that I used to prepare, your next question might be ... Did I pass?

The first time I took this exam I did not pass, but the second time I did! So thankfully I am now CompTIA Linux+ certified.
What Was It Like to Take CompTIA Linux+?
I have more than 12 IT certifications, and this may have been the most difficult to manage time wise. The exam is not hard. Yes, the information is vast and can be difficult to grasp. But the exam itself is not written to trick you. The questions are very straight forward.
After failing the first time I have some tips to help you be successful:
Prepare at Your Own Pace: This exam has a ton of information that you have to cover. I took two months to pass, and I really had no Linux experience. Yes, some of my knowledge did apply to this exam. So, go through the exam objectives and focus on the info that you don't have knowledge of. Also, don't rush through the info, take your time and go at your own pace. Remember being in IT is a journey and not a race!
Focus and Apply: With so much information and learning resources, it's easy to fall into information overload. Focus on the exam objectives and apply what you learn. That is the best way I retain information, and it gives me a deeper understanding.
#LabEveryday: Do not prepare for this exam without Linux lab experience! Whether you use CompTIA CertMaster Labs or you install CentOS, be sure to apply what you are learning. Linux forces you to understand how to use the command line. Don't ignore this!
Manage Your Time: You have 90 minutes to answer all the questions. That seems like a ton of time, but unless you really know Linux, it's not. My advice is to go through the exam once, answering the questions that you know and flagging the ones that you don't. On my first attempt, I had 5 minutes left and 20 questions remaining. And on my second attempt, when I finished, I only had 2 minutes to spare.
Overall this was a great experience! Thank you to CompTIA, everyone in the #LinuxHuddle and to my family for supporting me on this journey. If you decide to achieve this IT certification, you will have a new set of skills that will help you stand out in almost any IT specialty. Along with a real boost in confidence! You have my support, and I wish you much success! Good luck!
Peace!
Ready to get started? Download the exam objectives for CompTIA Linux+.