With the start of the new year (and new decade) many of us are making resolutions to improve ourselves professionally and personally. Perhaps one of the most common goals is to ramp up physical fitness. While joining a gym may jumpstart your new healthy habits, making a lifestyle change is what will really get you to that finish line.
So where are the best places to live if an active, healthy lifestyle is a priority for you? WalletHub compared the 100 most populous cities in the United States based on a variety of factors including participation, sports and outdoors and came up with a list of the best and worst U.S. cities for living an active lifestyle. Nine of the top 20 cities also appear in the CompTIA Tech Town Index, making them the top Tech Towns to get your steps in.
Atlanta
With dozens of hiking trails within 20 miles of Atlanta, there's no excuse not to lace up and get your steps in outside.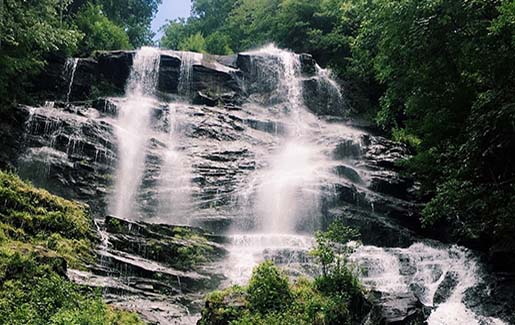 The Jones Bridge Trail takes you through quiet forest trails along the river banks and loops around the Chattahoochee River Environmental Education Center. Morningside Natural Preserve Trail is a 30-acre forest crossing Peachtree Creek and connecting over 2 miles of trails that are a favorite of local dog owners. And because it's Hotlanta, cool off at High Shoals Falls near Helen, Blanket's Creek in Canton or Gober Beach at Ballground and Canton, where dogs are welcome! See how Atlanta placed on the Tech Town list.
Austin
Home to boutique fitness studios and unique yoga hot spots, Austinites take their fitness seriously. But perhaps one of the most favored ways to burn calories is a bike ride on one of the city's many paths.
One of the favorites is the Barton Creek Greenbelt. Spanning almost 7 miles with a variety of entry points, beginners to experienced cyclists will benefit from a great workout topped by a quick cool off at one of the many swimming holes. In fact, Lady Bird Lake right in the middle of the city is a popular place to run, walk, kayak or row. See how Austin placed on the Tech Town list.
Boston
Home to the Boston Marathon, runners of all shapes, sizes and ability take to the streets in this fit city.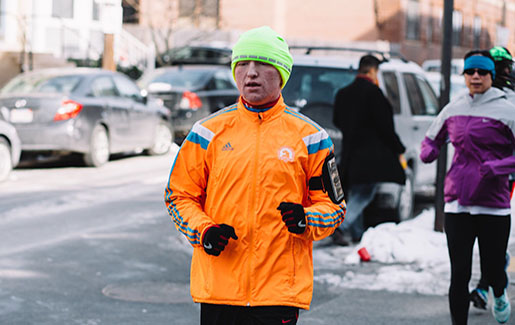 Walden Pond in Concord is a favorite spot to log some miles, featuring a picturesque view. Franklin Park is the site of the premier cross-country course in New England and hosts races nearly every weekend during the season. And the Emerald Necklace links many of Boston's green spaces. With so many miles of paths to choose from, there's almost an endless number of routes to explore. Not a runner? Not a problem, the city also hosts the Head of the Charles Regatta, where thousands of athletes compete in a two-day rowing race. See how Boston placed on the Tech Town list.
Denver
Colorado has a reputation for being one of the fittest states in the country. The mountains, the snow, the sunshine and the allure of wide-open spaces lend themselves to an active lifestyle – and the reason why so many top-notch athletes train here.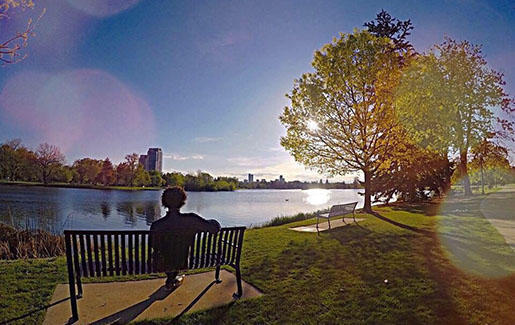 There's no shortage of places in Denver to be outdoorsy. Residents flock to Washington Park for walking, running or even paddle boarding on Smith Lake. The popular City Park is home to running paths, a public golf course, lakes and open lawn for just about anything. And where Cherry Creek and South Platte River meet is Confluence Park – popular for urban kayaking and biking down the Cherry Creek Trail. See how Denver placed on the Tech Town list.
San Diego
Sandy beaches and sunshine may be the ultimate motivator to get fit and stay fit in this oceanside city.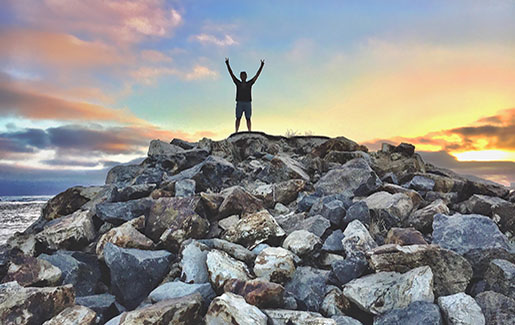 Locals enjoy the La Jolla Coast Walking Trail for its gorgeous water views and the San Elijo Lagoon in Solana Beach for its 7 miles of scenic trails – including the Mushroom Caves carved into the sandstone. San Diego is home to the nation's largest urban park, the 1,200-acre Balboa Park. Featuring the world-famous San Diego Zoo, you can get your steps in doing just about anything in Balboa Park, from running to kayaking to shopping! See how San Diego placed on the Tech Town list.
San Francisco
Scenic San Francisco ranks high on WalletHub's list. Year-round mild temperatures and a stunning backdrop for outdoor activity are major reasons why an active lifestyle is the norm here.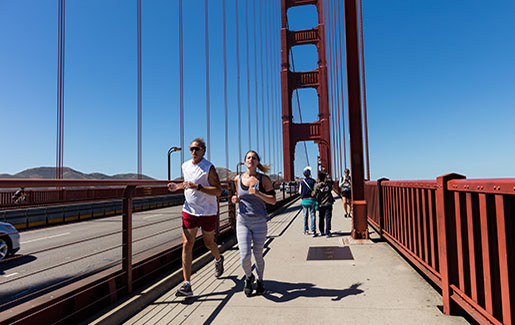 Head across the Golden Gate Strait to the Tennessee Valley bike path where you can ride approximately 21 miles to the edge of Muir Woods. Cyclists will appreciate views of Muir Beach, Tam Valley and cliffs overlooking the Pacific Ocean along the way. And real swimmers (and rowers) take on the open water of the San Francisco Bay, home to the annual Escape from Alcatraz Triathlon. See how San Francisco placed on the Tech Town list.
Seattle
Even with record rainfalls, Seattle earns high marks for personal health.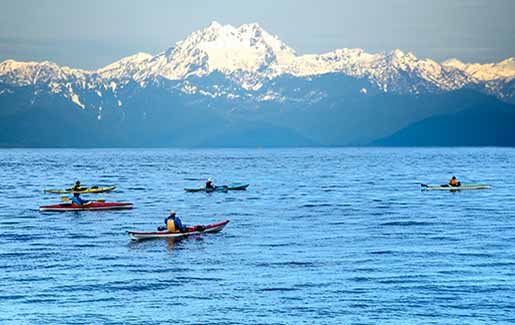 With 15 outdoor parks featuring free workout equipment like Hubbard Homestead, University Playground, Montlake Community and a plethora of healthy brunch spots and juice bars, it's easy to fall in step with the granola way of life here. According to WalletHub, Seattle has the lowest percentage of inactive residents. That makes sense, as Seattle also ranks fifth overall in the nation for number of people who either walk or bike to work – rain or shine! See how Seattle placed on the Tech Town list.
Tampa
Large doses of vitamin D certainly help Tampa locals stay healthy and fit. The city's abundance of beaches, lakes, rivers and swimming pools mean ample opportunities for swimming, rowing, water skiing, canoeing, diving, surfing and other water sports.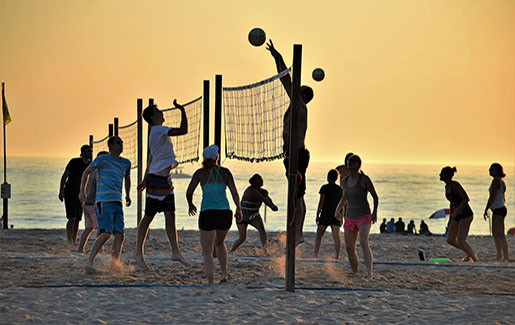 But it's not just the waterways that make Tampa a hot spot for fitness. The area is also known for its walking trails, parks and sports fields. Some favorites include the Hillsborough River State Park and Tampa Bay Water Bikes conveniently located right downtown. See how Tampa placed on the Tech Town list.
Washington, D.C.
With a vast amount of natural resources nearby, it's no surprise that Washington, D.C., has always had a stellar reputation as fit community.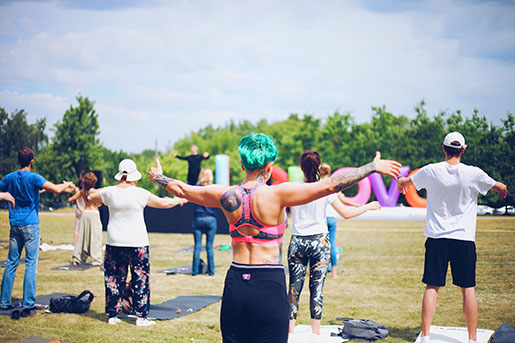 When D.C. locals are ready for some rest and relaxation, they spend time in one of the many popular parks, like Meridian Hill. Located near the U Street Corridor, this green space is a favorite spot for just about any type of activity from running, kicking a ball around, yoga or spending some quality time with your dog. Those who love hiking can be found on the Valley Trail or the West Ridge Trail, and nearly anybody can enjoy a summer day at Beaver Dam. See how Washington, D.C. placed on the Tech Town list.
While anybody can work out in a gym, these thriving Tech Towns prove the best places to stay active and healthy are those where you can get outside, enjoy the fresh air and soak in some sunshine.
There are 20 Tech Towns on the 2019 index. Did your city make the list? Download the full report to find out.