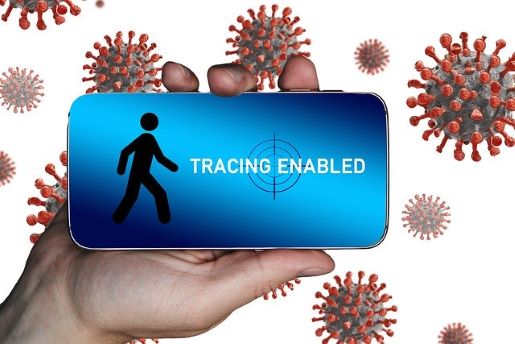 The COVID-19 pandemic has triggered an unprecedented demand for digital technology solutions. During this pandemic, the technology sector has played a vital role in helping find solutions and aid communities in this time of need. Innovative technologies are being used across the world to improve screening, track the infection, help prioritize the use and allocation of resources, and design more targeted responses. That includes geolocation.
Geolocation can be described as a set of geographic coordinates used to determine a meaningful location, such as a street address. The technology has long been a staple in the operation of device applications, and today, we utilize geolocation to plot driving routes, map and track elevation changes, see location history, find nearby shops, tag images on social media, check in to places, and even get the weather based on your approximate location. In the wake of COVID-19, this technology has become more critical in our everyday lives as we find new ways to interact with friends and family and solve problems.
COVID-19 is a major public health threat to everyone but is especially concerning for seniors, individuals with compromised immune systems, and other at-risk individuals. This "new normal" has made it challenging and dangerous for these populations to go to stores and purchase the products and services they need. However, thanks to geolocation, these consumers have continued access to necessary items like food, water, and paper goods through online grocery services and delivery. Geolocation technology has also been critical to better understand the supply and demand for goods and services.
For example, products ordered from online marketplaces are deemed available based on a consumer's location and the inventory in warehouses near them. While Region A might be fully stocked with disinfectant, Region B might be awaiting a delivery and unable to process an order quickly. Geolocation helps determine the delivery time of these goods and enables delivery drivers to safely bring items to a consumer's home, eliminating the need for a visit to the store and a greater risk of infection.
Given the magnitude of COVID-19 cases and plans to eventually relax mitigation efforts such as stay at home orders and social distancing, communities are using additional data to help drive their decisions, especially as more jurisdictions work to stem the tide of the pandemic via contact tracing measures.
Contact tracing, a core disease control measure employed by local and state health department personnel for decades, is a key strategy for preventing further spread of COVID-19. In general, contact tracing is the technique public health workers use to identify carriers of an infectious disease and then uncover who else they may have exposed, in an effort to isolate those at risk and halt the illness's spread. It's a time-tested investigation method used to successfully fight outbreaks of diseases.
Countries around the world are already using it against COVID-19 with great success. In Australia, for example, there were 2 million downloads of their contact tracing app on the first day it launched. Now, many U.S. states are beginning to assemble their own COVID tracing teams using traditional data collection measures combined with digital solutions that rely on geolocation technologies. Massachusetts, for example, has created the COVID-19 Community Tracing Collaborative and New York, New Jersey and Connecticut are working together on a contact tracing program that will last through next flu season. At the same time, companies, including Apple and Google, are building systems to help expand and notify people who might have been exposed using Bluetooth technology instead of geolocation.
Whether contact tracing is done manually by teams of investigators or automated through increased use of geolocation and other technologies, digital tools have the power of complementing and scaling up the work done by human teams. Coordinating both manual and automated efforts at the large volume required will help monitor the spread of COVID-19. Used together, they can help leaders understand if their efforts to mitigate the spread of this disease is truly working.

This is the third in a six-part series on how COVID-19 is impacting state governments.
Part 1: Updates to IT Infrastructure Will Help Those Impacted by COVID-19
Part 2: What COVID-19 is Teaching Us About Virtual Learning