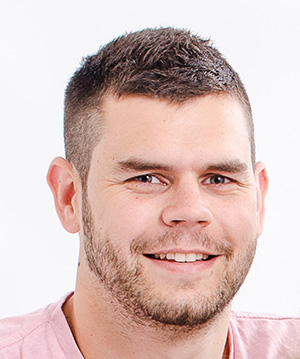 I recently had the opportunity to participate as a Subject Matter Expert (SME) at a CompTIA Cloud+ exam development workshop, which took place at CompTIA's worldwide headquarters just west of Chicago.
As a long-time exam-taker, I've sat for a lot of exams. You see, when you choose a career in IT, the learning never stops. I mean, just look around and you'll see how far the world has come technologically. Technology advances so quickly that Apple releases a new iPhone every year, and other companies are busy testing technologies, such as driverless cars. There's talk everywhere of artificial intelligence (AI) taking over the world and superseding mankind.
At the rate technology is advancing, a lot of opportunities are being created. For example, in just a few years, cybersecurity has grown from a lesser known aspect of IT to one of the best career paths to take if you're just starting out in IT.
I've been working with computers and networking for as long as I can remember. I started my career by earning the CompTIA A+ certification. Taking the CompTIA A+ exam was a way for me to prove that I knew what I was doing. It also taught me a few things and provided the grounding I needed to start my career. Whenever people ask me how to get into IT, I always tell them to start with the CompTIA A+ certification.
As my career progressed, I began teaching apprentices and entry-level IT pros who were preparing to sit for the CompTIA A+ certification exam. So, when CompTIA invited me to participate in a workshop for the new CompTIA Cloud+ exam, I was honored.
CompTIA is a slick operation – the office is beautiful, and the staff members are some of the brightest in the biz. My fellow SMEs, people from all over the world, were incredibly smart and accepting of one another. The pool of talent in the room was as diverse as it was extensive. It was immediately clear to me that the CompTIA SME recruitment process is first rate. I definitely wasn't the smartest guy in the room.
I can't say much about the actual exam development process, other than it is very thorough. The conditions were strict, as we were dealing with confidential information, but the entire process was expertly handled by CompTIA's exam development team.
If you're thinking of applying to become a SME, do it! If you're offered the chance, take it!
This has been one of the best experiences of my career so far. I like being able to give back to the IT community, and I believe this is a good way to do that. If I am invited back for another CompTIA exam development workshop, I'll grab the opportunity with both hands.
Thank you, CompTIA!
Learn more about becoming a CompTIA SME and apply today!