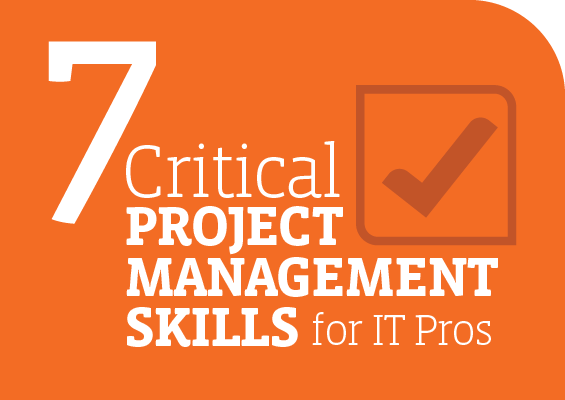 Having solid project management skills can open new doors for IT pros, both in and outside of IT. But do you know what those skills are? Check out this list to see if you have what it takes to move into project management.
1. Technical Acumen
The thing that sets IT pros apart from non-technical project managers is their inherent knowledge of the systems and processes involved. Great IT project managers know enough about the technology involved to ask the right questions and cover all the bases. And if a project manager can take on some of the action items themselves, that will help them earn the respect of their team.
2. Leadership
Do you tend to lead, delegate and make decisions? Or do you prefer others to take the reins? Project managers need to be able to direct people, from entry level to the C-suite, hold them accountable for completing assigned tasks and help build consensus and influence decisions.
3. Communication
A large part of leading is effectively communicating the project's goals and the steps needed to achieve them. Communication around change also comes into play. Project managers must understand who needs to know what information and the best way to deliver it – especially if it's bad news.
4. Negotiation
Projects often bring together a variety of stakeholders from across an organization. Project managers must establish good working relationships with each stakeholder and understand everyone's needs to foster compromise among the group.
5. Organization and Multi-Tasking
Project managers need to keep track of many moving parts and be able to find relevant materials at a moment's notice. Having the ability to organize things in a logical manner so that you can find them quickly and also being able to switch gears quickly will help you ensure your project's success.
6. Attention to Detail
With all the moving parts and stakeholders, project managers need a keen eye for detail so they don't miss important deadlines or action items. A good project manager knows the importance of details, no matter how small.
7. Problem Solving
When challenges arise, project managers need to look at the big picture and find a solution that makes the most sense for the project as a whole. They need to address issues quickly and with poise to keep the group from derailing.
Want to take your project management skills to the next level? Consider getting CompTIA Project+ certified as the first step in your project management journey.