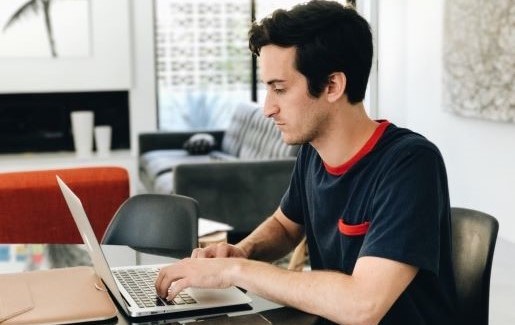 It doesn't take a deep knowledge of IT infrastructure to notice the fraudulent charges on a credit card bill, to have a doctor's appointment rescheduled due to a ransomware attack or to imagine the costs businesses incur from data breaches that have grown all too commonplace. Laypeople might not understand quite why it happens, but the impact it has on people's daily lives means that the uptick in cybercrime is a problem.
What someone with less technical acumen might not appreciate is that taking the right precautions is more difficult than ever before. In part because our assumptions about hacker motivations, targets and capabilities have gotten quickly outmoded.
Just two or three years ago, the conventional wisdom was that bad actors wouldn't bother investing the resources in targeting a small business with a sophisticated piece of malware like an advanced persistent threat (APT). Hackers, though, aren't looking for a fair fight; they're going for the easiest to acquire and most valuable data.
And so just as state and local municipalities have become favored targets over federal government agencies, there is a growing concern among small and medium-sized businesses (SMBs) in verticals adjacent to big business or in sensitive areas like health care that their IT operations are in the crosshairs of some very powerful, very well-funded criminals.
What does this mean for the cybersecurity pro? In one word: stress. There's a whole world of concerns weighing down on businesses, and those who secure the tech infrastructure are undoubtedly feeling it.
As higher-level cybersecurity threats continue to fall into the laps off smaller companies and their cybersecurity staff, the Exabeam Cybersecurity Professionals Salary, Skills, and Stress Survey revealed that last year 62% of cybersecurity pros reported being stressed or very stressed at work, with 44% stating they are unable to achieve any work–life balance at all.
Such numbers can look scary, especially for those looking to get into cybersecurity. But as we dig deeper into the Exabeam survey, we can find both distinct advantages to working in cybersecurity and methods to ease the stress it creates.
3 Advantages to Working in Cybersecurity
Stressbuster #1: Cybersecurity Job Security
While the responsibility of working in cybersecurity may cause stress, the technical specificity of the position and the increasing need for cybersecurity services certainly has its upsides for career seekers.
76% of respondents reported that they're either secure or very secure in their position
71% are reporting that they're satisfied with their jobs
That means that while the demands are significant, there's a level of certainty that cybersecurity pros feel when they walk into work that doesn't always come with other professions these days.
Stressbuster #2: It's a Cybersecurity Pro's Market
A tight labor market can be tough for businesses that want to keep quality talent, but this can be good news for those who have the skills to do the job. Only about one-third of respondents to the Exabeam survey (36%) reported finding limited room for advancement in their current role, meaning two-thirds saw opportunities for growth.

The good news is that for those looking for something new, cybersecurity is one of the fastest-growing fields, with the U.S. Bureau of Labor Statistics projecting a 32% increase in the number of information security analyst jobs from 2018 to 2028. This is higher than both the average growth rate for all IT jobs (12%) and for all occupations (5%).

Stressbuster #3: A Recommended Career with a Clear Success Strategy
Specifics of a given work environment aside, the news coming from cybersecurity professionals is that the space is worth getting into: 78% of those polled saying they would recommend a career in cybersecurity.
It's clear that even specific instances of job dissatisfaction don't undermine the trade's potential as a high-paying, fulfilling and worthwhile career. And it's worth noting that a majority of cybersecurity pros say that the best thing you can do for yourself is to keep learning and get a cybersecurity certification.
How Cybersecurity Training and Certifications Help Reduce Stress
The concept might sound silly at first. Why would taking another test, especially a challenging and comprehensive cybersecurity certification exam, make your life less difficult?
The answer is this. The baseline demands of a cybersecurity career have grown, and being in such a role puts a lot of responsibility on your shoulders. There are some things we can't control and others we can.
Things like emerging cybersecurity threats, being understaffed, identifying and reconfiguring improperly configured systems, or having new solutions or cloud relationships foist on you without adequate preparation or information are stressors that are out of your control.
But you have control of your ability to manage new situations, to identify and correct problems, and to approach your cybersecurity job with an overall level of authority and expertise that minimizes the margin of error. Cybersecurity training and certifications, like those offered by CompTIA, set you up to do this.
With CompTIA's vendor-neutral cybersecurity certifications, you'll never feel like you're in over your head in a workplace where a lot depends on you and where expertise is of the essence. Because CompTIA certification objectives are built around the technology that is in use right now in the workplace, from a cross-section of industries, having a CompTIA cybersecurity certification means that you'll always have some point of reference for what you're seeing on a network or what you're called upon to do.
Bringing certainty and expertise to the table can be a great source of stress relief in a world where other things are uncertain. Building your skills with cybersecurity training and certifications prepares you for a sense of stability in your workplace that you can take with you anywhere you go.

Getting a CompTIA cybersecurity certification gives you confidence in your abilities, thus reducing stress. Learn more about our certifications and download the exam objectives to see what's covered.
Matthew Stern is a freelance writer based in Chicago who covers information technology, retail and various other topics and industries.