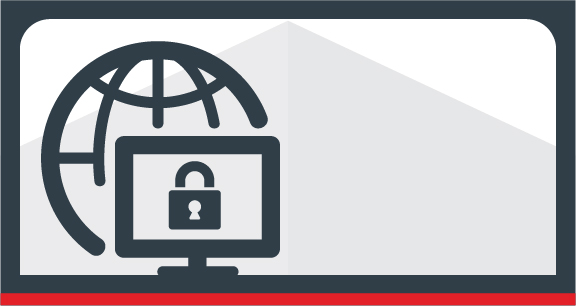 The U.S. economy is booming; record low unemployment rates, higher average wages and just last month, employers added just over 200,00 jobs.
In the cybersecurity industry this growth resonates. The demand for cyber workers is clear, with 300,000 cybersecurity job postings, from Michigan to Arizona and everywhere in between. However, that growth is threatened by the fact that there are not enough skilled workers to fill these jobs.
"In every state, the employed cybersecurity workforce would have to grow by over 50 percent to align with the market average supply and demand ratio," Matthew Sigelman, chief executive officer at Burning Glass Technologies, has said.
There is no question this labor crisis must be addressed. If it isn't, the U.S. will not only miss an opportunity to help more Americans obtain good-paying jobs in a growing industry, but also fail to support an industry critical to supporting the growth of new technologies.
Given the threat this poses to U.S. economic growth, it's clear we need to equip workers with the skills necessary to fill jobs in cybersecurity now.
The good news is, both the public and private sector can collaborate on creating policies and initiatives that will allow more Americans to obtain the skills required to pursue a career in cybersecurity. That starts with looking at alternative educational methods, including apprenticeship programs, professional certifications and revising traditional education efforts.
Apprenticeship Programs: Today, many tech jobs, including those in cybersecurity, don't require a 4-year degree, but they do require some technical expertise. In these situations, apprenticeships represent a win-win for both the apprentice and the employer: they allow trainees to acquire the necessary skills in a tech field, and enable employers to see how an apprentice handles a task before hiring them full-time.
This will help not only close the skills gap but also help address the confidence gap, in which people don't believe they have what it takes to pursue a career in technology. Legislation like the Cyber Ready Workforce Act and CHANCE in Tech Act are two pieces of legislation that can provide alternative methods to obtaining the technical skills required for a cybersecurity job.
Professional Certifications: Employers can promote, support and aid career advancement through continuous learning opportunities. This includes providing access to industry-recognized IT certifications. This will allow many workers, who need to continue their education with new technological developments and skills, to more easily gain them at a lower cost and with flexibility. Industry-recognized IT certifications also can facilitate career changes for individuals without going bankrupt from student debt, etc.
Traditional Educational Efforts: While apprenticeships and industry-recognized IT certifications are important tools to address the cybersecurity labor shortage, we also have to rethink the K-12 education system and the emphasis on STEM education. Cybersecurity isn't an industry limited to mathematicians or computer programmers – it's for people from diverse backgrounds and skillsets. At an early age, we dissuade many potential candidates by overemphasizing the importance of STEM. Instead, we need to proactively mentor students and show them they too can work in cyber.