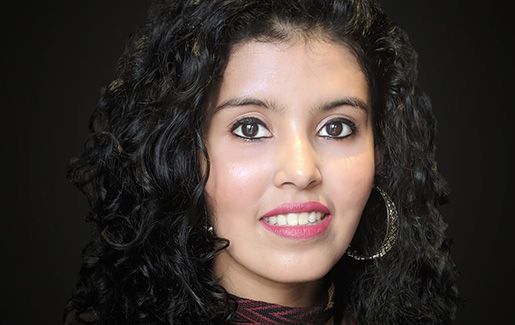 Saloni Jain, a junior IT analyst in Toronto, has a new side hustle. She didn't have to front any money, she doesn't put in a lot of work and, to date, she's made $725. Are you interested yet?
Jain is sharing everything CompTIA has to offer as a brand ambassador via CompTIA Rewards. CompTIA Rewards is for people who love CompTIA certifications and training solutions. It's an opportunity for IT pros, like Jain, to connect with their IT networks and help them skill up while earning gift cards for their efforts.
What Makes a Good CompTIA Ambassador?
Ambassadors typically sign on to promote a brand because they love it. The CompTIA Rewards program is no different. For example, Jain has earned Cisco IT Essentials and CompTIA A+ certifications and plans to pursue CompTIA Network+ next.
She values her CompTIA certifications because they have provided a means to gain in-depth knowledge while adding credibility to her portfolio.
"My CompTIA certifications demonstrate that I am agile as a newcomer to the industry with no formal IT education," Jain said. "It's a brand stamp that got me noticed and has validated my skills to hiring managers."
Sharing something that you believe in can, in fact, be quite rewarding.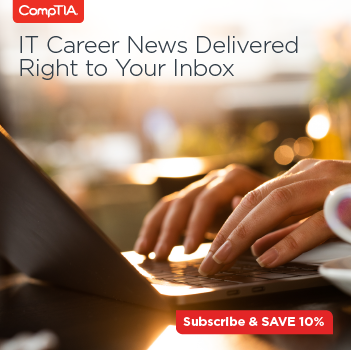 Why Sign Up for CompTIA Rewards?
There are many types of reward programs out there. Buy 10 pizzas and get your 11th for free comes to mind. Or, redeem credit card points for airline tickets, cash back or gift cards. But those programs all require you to purchase something first. CompTIA Rewards just asks you to spread the word.
Jain said she made the decision to sign up for a bunch of reasons.
"This seemed like a great way to be enterprising with a trusted source to earn passive income," she said. "The real-time revenue and statistics tracker is very helpful, and there's an amazing selection of gift cards and a quick payout."
The easy one-step sign-up is key as well. All you have to do is enroll with a valid email address and start sharing your unique referral link on social media or via email. Then, for every qualified purchase (which is defined as $49 or more in a single transaction) via your referral link, you will earn a gift card(s) for your efforts.
What's the Catch?
There isn't one – really. Jain said CompTIA Rewards is a win-win for everyone involved. You, the ambassador, get rewarded for sharing, and the people you share with gain access to a plethora of resources to help them skill up and train for a better job.
And while the rewards themselves are a huge benefit, Jain said there's more to her story.
"This has given me the confidence to be entrepreneurial without any monetary investment. I've earned $725 in gift cards so far, and I've been able to gift some of them to my family and friends," she said.
How Did She Do It?
Of course, Jain had a plan. Her strategy is all about keeping things simple.
"Following this formula ensured I was applying minimal effort in the right place at the right time to earn great rewards," she said.
Jain credited her success to these three factors:
1. Do Your Research
Jain searched for discussion groups and social platforms that had the right audience – potential test takers. She looked for groups that were discussing not only CompTIA but also terms related to the IT industry and IT certifications. These are the people she chose to focus on.
2. Use Keywords
Beginning with a short and catchy headline really grabs the reader's attention, Jain said. Make sure your messaging is clear, simple and concise. Her advice is to use only 3 to 4 sentences including keywords. For example, Jain said when a potential test taker searches for a good deal, some obvious, but very important, keywords would be "discount," "voucher," "20%" and "CompTIA."
Furthermore, Jain said tracking audience reactions and comments to her posts helped her refine and improve her messaging.
3. Create Urgency
Highlighting the referral link, and directing people to click on it, makes a call to action very simple. And creating a sense of urgency helps as well. Jain suggested using verbiage like "valid only today" followed by specific details to help people commit.
Following a plan worked for Jain. After sending referrals to her friends in a local study group and potential test takers on a variety of online platforms, she successfully secured 26 referrals.
Jain's Advice? Get Started Today.
You won't find another side hustle that's this easy and pays off so generously. And Jain is proof that it works.
"There are no strings attached. It is a one-step, straight-forward process," she said. "It's an enriching experience to earn passive income if you have a simple strategy in place."
And while earning passive income is nothing to take lightly, Jain thinks there are other less tangible benefits to participating in CompTIA Rewards.
"In hindsight, I think my participation here shows employers that I'm a go-getter and results-oriented," Jain said.
Passive Income to Active Income
As Jain continues to grow her passive income, she's also thinking about her active income. Currently a junior IT analyst, Jain's passion lies in computer networks. And there's no doubt she has a strategy for her career as well.
"I'm currently preparing for the CompTIA Network+ certification," she said.
Her hope is that the certification combined with her plans to gain experience as a network administrator will set her up to explore the cybersecurity space as well. After all, the possibilities are endless when you have a plan and work at it.
Want to give it a try? Join the CompTIA Rewards program today to start earning gift cards.q