October marks the 15th Annual National Cybersecurity Awareness Month, and CompTIA has teamed up with the National Cyber Security Alliance to participate in a number of events and play a role in raising awareness about keeping our homes and our businesses safe from cyberattacks.
By emphasizing this year's theme that online safety is "Our Shared Responsibility," activities throughout the month will stress that everyone has a role to play in keeping our networks secure. Each week CompTIA will publish a new blog here that focusses on the week's special theme.
The first week of the month is all about home safety: "Make Your Home a Haven for Online Safety."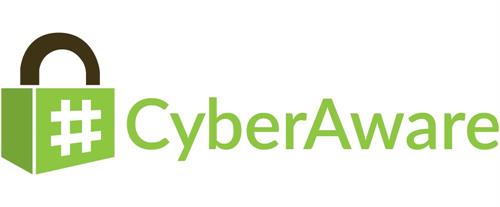 The Business of Home Cybersecurity
Today, we carry devices in our pockets and operate electronics in our homes that have more computing power than the Cray super computers of the late 1970s and early 1980s. This enables us to do things that were previously impossible — from monitoring our front door with live video to changing settings on our thermostat with our smartphone — whether we are on the couch or half a world away.
The brilliance of the Internet is its ability to connect us with seemingly limitless boundaries. That same brilliance is also its greatest threat. With connectivity comes opportunity for criminals and hackers to access any Internet-enabled device and product. Too often we make a delineation between what we do at business and at home. At home, we take more cyber risks and are less diligent about managing our personal security and privacy because we do not have a boss or a corporate chief security officer breathing down our necks.
But, it is time that we operate in our homes the same we do at work. Our homes, just like our businesses, are targets for cybercriminals via our wireless networks or careless use of passwords with the countless accounts each household has with TV streaming or cable providers, banks or mortgage companies, retailers and other companies.
When it comes to keeping homes cybersecure, we can learn a lot from corporate strategies and corporate mistakes. It doesn't take a degree in cybersecurity to know how to mitigate you cyber risk. There are some easy steps that every one of us can do on a daily basis:
Account Passwords/Two-Factor Authentication – Always create passwords that are very difficult to replicate or guess. The use of special characters is highly recommended.Whenever possible, use services that require you to enter two types of personal identification.

Device/Product Passwords – Never leave the manufacturer password setting on your Internet-connected devices such as routers, thermostats, etc. Also change the password during the set up process.

Educate Yourself – Read and be proactive about your personal cybersecurity. A great place to start is staysafeonline.org.

Keep Software Up-to-Date – Always ensure that your anti-virus, malware and operating software is current.

Make Security Part of Your Buying Decision – Do your homework and research internet-connected products thoroughly. Determine the manufacturer's cybersecurity track record. Ask questions of salespeople and choose that smart TV as much for its security capabilities as for its resolution.
By following these simple steps and by treating your home like your family's own corporate entity, you'll make some great strides in keeping you, your family and your data safe and sound.
Next Up: "Millions of Rewarding Jobs: Educating for a Career in Cybersecurity"