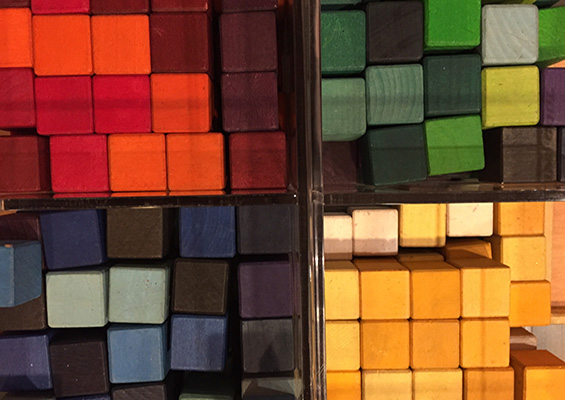 If you haven't thought about IT before or are on the fence about joining the growing tech industry, consider this:
There are more than 5 million IT workers in the United States, and that number is expected to grow by 15% in the next 10 years. (U.S. Bureau of Labor Statistics (BLS))
Tech wages on average are 107% higher than the average national wage.
IT jobs are not going away, but are evolving, and these types of emerging technologies will always keep the career exciting.
New IT roles are emerging from areas of tech like artificial intelligence (AI), blockchain, cybersecurity, robotics and, of course, the internet of things (IoT), just to name a few.
The newly launched CompTIA IT Fundamentals+ (ITF+) (FC0-U61) provides the basic IT knowledge and skills everyone needs, whether they are high school students who need basic IT skills, college students or career changers just starting an IT program, or anyone looking to enhance their basic technical skills.
The 4 Building Blocks of IT
In 2016, CompTIA's A Functional IT Framework outlined the common themes in organizational structures, as reported by chief information officers (CIOs), chief technology officers (CTOs) and IT managers.
While there are many different structures and naming conventions, overall functions break down into four main groups:
Infrastructure
Software development
Security
Data
These are considered the building blocks of IT, and the new CompTIA ITF+ covers all of them, at an introductory, foundational level. With the new exam, students and career changers get a taste of all the areas of IT so they can decide which direction to take their IT career.
What's on the New CompTIA IT Fundamentals+?
CompTIA IT Fundamentals+ includes six domains that address the four building blocks of IT … and more!
#1 IT Concepts and Terminology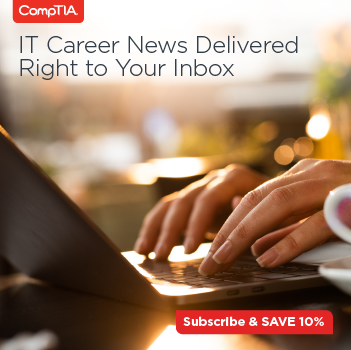 Domain 1 is all about the basics of computer processing and the way data moves through a computer system. It not only covers the basics of computing, but also troubleshooting methodology.
#2 Infrastructure
Infrastructure is the bedrock of IT operations. Domain 2 covers basic infrastructure topics like setting up and installing common peripheral devices or securing a basic wireless network. This domain also covers common IoT devices and their purposes.
#3 Applications and Software
This domain covers the different types of applications available and helps a person understand software licensing and installation best practices.
#4 Software Development
Domain 4 is all about the basics of software development, including the different types of programming languages, concepts, categories, techniques and logic.
#5 Database Fundamentals
Databases are used everywhere to store information. Domain 5 explains basic database concepts, compares various types of databases and their purpose, as well as methods used to interface or access them.
#6 Security
Security is everyone's business. Domain 6 helps you build the knowledge of how to prevent basic security threats to a network or individual computer. With CompTIA ITF+, you will learn how to implement basic security measures and best practices for securing devices.
Get Started with Official CompTIA Training
The Official CompTIA IT Fundamentals+ Study Guide is available now in the CompTIA Store. Learn the knowledge and skills you need to set up and use a computer at home securely and keep it in good working order or to provide informal IT support in a small business. CompTIA IT Fundamentals+ training can also help you prepare for CompTIA A+.
Ready to get started? Download a complete list of exam objectives and practice questions for CompTIA IT Fundamentals+.