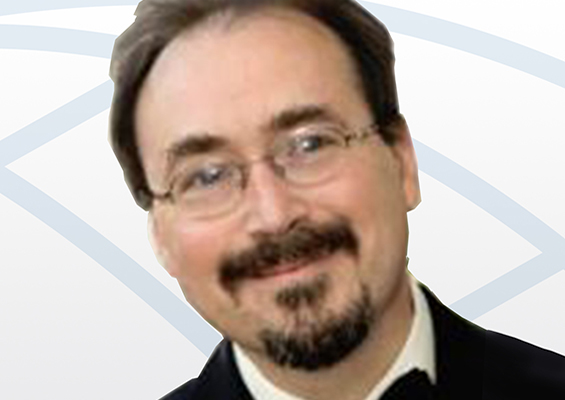 Dennis Thibodeaux began teaching at New Horizons Computer Learning Centers in 2010, but his experience as an instructor and IT professional go back more than 20 years. Thibodeaux draws from his own experience to help others prepare for CompTIA exams, as he has passed 26 himself! All told, he has earned more than 50 professional certifications, including 15 from CompTIA and several in security-related fields. Thibodeaux consistently ranks among the top New Horizons instructors in the United States and worldwide. We recently spoke with him to learn more about how he helps others to earn their certifications and realize the value they hold.
Why did you decide to get so many certifications?
Last time I counted, I had earned 15 different CompTIA certifications, including three that are now retired and all nine current professional certifications. This was not a deliberate effort to earn a specific number of credentials. I simply feel that keeping my skillset current is an obligation to my students and my profession, and my CompTIA certifications are concrete proof of that effort. In my classes, I give students good advice about exam prep, and I follow my own advice when attempting new exams.
Are there more certifications that you're looking to get? If so, what's next and why?
My experience with CompTIA certifications goes back to the A+ Technician (version 3) exams that I passed 17 years ago. It's been a great ride, and there's one more jewel in the CompTIA crown for me – CompTIA Certified Technical Trainer (CTT+). I would consider CTT+ to be the ultimate validation of my technical training skills, and I will work to achieve it this year.
Why do you think IT professionals should earn certifications?
For many technical jobs and career paths, a professional certification is seen as a "price of admission" that gets the candidate's foot in the door. I've seen research that shows two remarkable statistics: 96 percent of human resources managers use certifications as screening or hiring criteria during recruitment, and 97 percent use certifications to distinguish between equally qualified candidates. These numbers make the certification quest worth the effort!
Is it important for them to have multiple certifications?
As a technical instructor teaching CompTIA exam prep classes for many years, I have counseled and mentored thousands of certification candidates, many of whom are actively seeking new or different employment. I often advise them to attempt multiple credentials in their fields of interest, especially those with some overlapping content like CompTIA A+ and CompTIA Network+ or CompTIA Security+ and CompTIA Server+. This gives job seekers and career changers a boost in confidence that lets their personalities shine in interviews, knowing they have gone beyond the minimum certification requirements in a job description.
Please describe the testing experience for someone who has never taken a CompTIA exam before.
You will choose from a list of available appointment times when scheduling your exam. A certified exam proctor will ask you for two forms of identification; take your photograph; have you sign some paperwork; lock up your wallet, phone and other belongings; and get you settled in the testing room.
To protect the integrity of the exam process, you will likely be under video surveillance while testing. After you read the non-disclosure agreement and a quick orientation to the test interface, you begin the exam when you're ready… and THE CLOCK IS TICKING. The exam timer does not stop for any reason, so good time management is essential. A well-prepared certification candidate might finish the exam with several minutes to spare. Use that time to review your answers and make sure you haven't left any questions unanswered, because unanswered questions always count as wrong answers.
A key piece of advice for certification exam candidates: ARRIVE EARLY! If possible, visit the test center BEFORE the day of your exam to get a feel for parking, traffic, etc. Checking in for your exam may take longer than you expect, especially in a busy testing center where several test takers may be checking in ahead of you.
How can students prepare for CompTIA exams?
It's critical to take good notes, whether you're attending a class, watching training videos or simply paraphrasing content from a study guide. There is power in putting something into your own words, and capturing that in writing is essential. I always recommend that my students stay away from "brain dump" material found online. So much of that information from anonymous sources is inaccurate, and if it reflects some actual exam content, it's a violation of the non-disclosure agreement. As CompTIA certification candidates and credential holders, we improve the value of our certifications when we reject brain dumps and keep each other honest.
Thibodeaux will be discussing project management in the classroom in an upcoming CompTIA Instructor Network Spotlight. Learn more about the CompTIA Instructor Network.