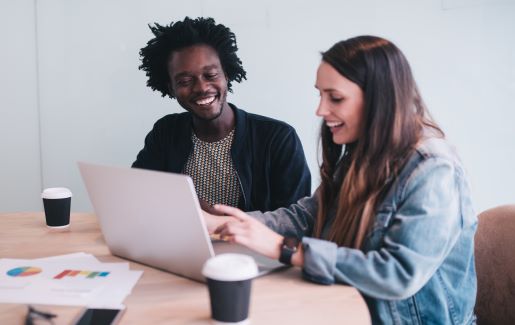 Franklin D. Roosevelt once said, "We cannot always build a future for our youth, but we can build our youth for the future."
More than 75 years later, that sentiment still rings true – although today it's not just about our young people. CompTIA's Student Membership program offers technology students – of all ages – access, opportunity and insight into a career in tech. Whether the tech bug bit you in high school, or later in life, the student member community is designed to help individuals reach their full potential. These 10 rising stars have been awarded a $2,000 scholarship from CompTIA.
"Our Student Membership Program supports and encourages technology students and helps them gain the training and skills they need to get a strong start in IT," said Justin Valentine, manager of the CompTIA Student Membership program. "The scholarship program is one of these benefits."
The Rising Star scholarship is awarded to student members looking to pursue a career in technology who are contributing significantly to the success of their student chapter and/or their local IT community. These recipients are shining examples of how students can make a lasting and valuable impact on their school's technology program and the IT industry as a whole. Read on to learn what they're doing now, what they want to do in the future and how they plan to get there.
Jedediah Adams, Texas A&M University in Corpus Christi
Currently an instructional designer, Jedediah Adams has unfortunately experienced the effects of cybersecurity breaches first-hand – in the form of identity theft. But the mess he was left to clean up ultimately led him to a cybersecurity career so he can help others avoid what he had to deal with.
"For the last couple of years, I have been learning code and digging into the web applications that are offered by my company in an effort to make the system more secure – even though it is entirely outside the scope of my job requirements," he said.

Pursuing his MBA with a concentration in data analytics (and maintaining a 4.0 GPA) and working full time means he has a full plate, but Adams is on a mission. In fact, in just a few short months he earned his CompTIA A+, CompTIA Network+ and CompTIA Security+ certifications – and plans to take the CompTIA Cybersecurity Analyst (CySA+) exam soon.
Cynthia Armstrong, Western Governors University (WGU)
A few years ago, Cynthia Armstrong attended a conference for women in IT. During one of the sessions, the speaker asked how many women worked in the IT field and she saw hands shoot up everywhere. The speaker then asked how many were in management positions and she saw she was just one in a handful. At that moment she realized that she was a minority of a minority of a minority – and she wanted to do more.
Armstrong joined the Hampton Roads Women in IT Communication Committee to contribute her voice to the efforts to change the business world's perspective on women in IT and later enrolled at WGU to earn her degree in information technology.
In addition to encouraging women to pursue STEM careers, Armstrong advocates on behalf of hiring individuals with disabilities like Asperger's Syndrome.
"I feel that IT offers so many opportunities to rise up from labels that weigh people down," she said.
Dorothy Eves, University of Cincinnati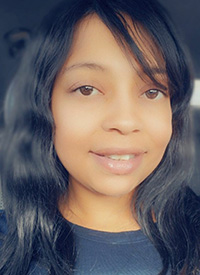 A pharmacy technician turned IT specialist, Dorothy Eves discovered her talent and love for computer programming quite by accident. Creating websites for local musicians pro bono allowed Eves to learn new skills and fuel her creative side. Expressing her technology interest at the small online pharmacy she worked at turned into a chance to work as an IT specialist.
Making changes and building confidence there, Eves began to seek internships in more specialized spaces, like cybersecurity. She currently is working on a DevSecOps project that can help organizations implement processes in the beginning of the software development lifecycle (SDLC) with a tool that automates the creation of security metric policy documents for cross-collaboration. Eves is currently studying for the CompTIA Security+ exam.
Martin Haller, Western Governors University
A Gulf War veteran, Martin Haller proudly served in the U.S. Army from 1989 to 1993 as a communications equipment technician and is now pursuing a bachelor's degree in cybersecurity and information assurance at Western Governor's University.
A lifelong interest in computer science has served him well, through a 14-year career at Boeing, a business venture with his brother and starting his own profitable company. Haller is active in many student forums where he encourages others and provides resources for struggling students. He has earned his CompTIA A+, CompTIA Network+, CompTIA Security+ and CompTIA Project+ certifications all within the 2019 calendar year.
"As a student I'm not sure I've had an impact on the tech industry," he said. "But my goal is to become a leader in the security sector and become a CISO within the next 15 years."
Dawson Leach, Cowley College/University of Central Oklahoma
A computer science major at Cowley College in Kansas, Dawson Leach knew he had a knack for tech when he interned for his high school's IT director.
"Working with him, I helped complete a variety of projects around the school – anything from a site-wide Windows 10 upgrade to adding networking support to a new building," he said.
When he made the decision to pursue technology as a career, he hit the ground running. Leach used the knowledge he gained from his internship to earn CompTIA IT Fundamentals, CompTIA A+ and CompTIA Network+. With a long list of awards and accomplishments already under his belt, he plans to transfer to the University of Central Oklahoma to pursue a bachelor's degree in computer science with a secondary major in mathematics.
Methembe Moyo, LeMoyne-Owen College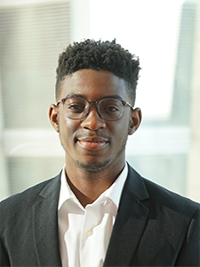 Growing up in Zimbabwe, Methembe Moyo says technology offers him a chance to make a positive impact in all the communities he has had the opportunity to live in – and beyond.
"The ability and power to create through technology excites me," he said. "And it's my goal to inspire other students from underrepresented communities to get involved in the exciting tech industry."
Moyo is working toward that goal through Up'A'Step, an online platform he co-founded to help students from around the world share their stories and empower others.
He was also instrumental in bringing Blockchain901 to his campus and helped organize the first blockchain hackathon in Memphis called EthMemphis. He says his role as a campus ambassador for Blacks in Cybersecurity has helped him develop as both a leader and a communicator. He is currently studying for the CompTIA Security+ exam.
Joshua Oltarzewski, Harford Community College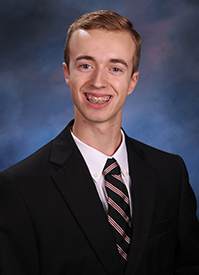 Sometimes when you know, you know. Joshua Oltarzewski started to follow his passion for technology back in elementary school – helping out teachers who were unfamiliar with new tech being implemented in the classroom.
Oltarzewski continued lending a helping hand with his technical high school's cybersecurity program, helping the teacher build the class practice lab from the ground up and serving as a student administrator for the lab, providing support to other students in class during exercises. He graduated high school with three industry certifications: CompTIA A+, CompTIA Security+ and Cisco Certified Entry Networking Technician (CCENT).
Before beginning college, he started his job as a computer support technician for a local school district – providing services to the 54 schools when needs arise. Oltarzewski earned CompTIA Network+ during his first year at Harford while enrolled in the information assurance and cybersecurity degree program and has plans to transfer to a four-year school to obtain a bachelor's degree.
Jon Pineda, Arizona State University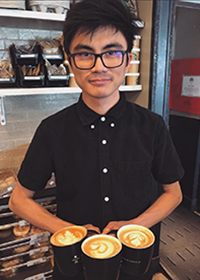 The spark of constantly evolving and continuous learning is what makes Jon Pineda thrive. The Starbucks Southern Nevada Barista Champion for 2018 believes that soft skills are just as important as technical skills.
"The people skills I have learned at Starbucks will translate really well into teaching and helping end users understand technology," he said.
Pineda earned his CompTIA A+ certification and is currently studying for CompTIA Network+. His goal is to pass the CompTIA Security+ exam before he graduates with a degree in information technology in Spring of 2021. He has started an application to build a CompTIA student chapter at his school and in the meantime is considered a resource for students pursuing CompTIA A+ and a peer/study partner for those pursuing CompTIA Network+.
Kenneth Proctor, Jr., University of Maryland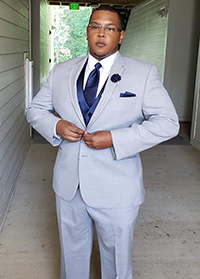 A military veteran with a secret security clearance, Kenneth Proctor, Jr., knows a thing or two about what it means to work in the fast-paced world of technology. For him, it's really all about helping others.
"After my honorable discharge from the Army, I realized my duty truly hadn't ended," he said. "I noticed I had a gift for understanding complex details and enjoyed troubleshooting."
Now a military spouse, Proctor's goal is to bring the technology that people love closer to them. His impressive list of certifications include CompTIA A+, CompTIA Network+, CompTIA Security+, CompTIA Server+, CompTIA Cloud Essentials+, Microsoft Networking Fundamentals and Microsoft Security Fundamentals.
In addition to his ongoing studies, Proctor dedicates time to teaching digital literacy to young adults at his local library and joined IEEE as a researcher to help draw links between IEEE resources and government agencies to better aid public outreach.
Brandon Staple, University of Colorado Denver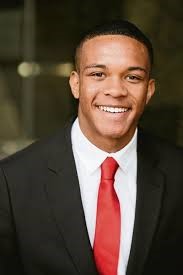 mpressNamed Colorado's Emerging Student IT Leader by the Colorado Technology Association, Brandon Staple believes he can use technology to reduce the social and economic disparities in his African-American community.
For example, he hopes to develop and implement unbiased artificial intelligence (AI) systems to ensure more equitable and fair services to underrepresented groups. Staple is the recipient of many honorable distinctions, including DARPA's youngest Information Technology Student Innovator and Amazon Web Services' first Student Cloud Ambassador. He also continues to serve as president of the Black Data Processing Association (BDPA), National Society of Black Engineers (NSBE), IEEE Computer Society, and has recently taken on the role of a CompTIA student advocate working to increase minority participation in technology.
Being the first in his family to attend college, Staple hopes to be a role model that inspires other minorities to pursue technology careers.
About CompTIA Scholarships & Awards
Scholarships are just one benefit of the CompTIA Student Membership program. Your annual membership fee of $29 gets you discounts on CompTIA products and access to competitions, scholarships and more.
Join today to get the resources you need to fast track your career in tech.