The 2017 class of ChannelChangers is being recognized at ChannelCon 2017 in Austin, Texas, and you can get to know our three award-winners – Heather Ptak, community manager at ConnectWise; Melissa Lyons, global channel programs manager at Sophos; and Brandon Garcin, senior content strategist at Continuum Managed Services – in depth here!
CompTIA's ChannelChanger award recognizes future leaders in the information technology (IT) industry. These are young professionals who are making their mark within a CompTIA member company, have shown success or originality as an entrepreneur or have made an industry impact in some other demonstrable way. Award-winners must be 23 to 29 years old, employed by a CompTIA member company and have worked in the IT industry for at least two years.
Going the Distance
Ptak is a marathon runner, world traveler and the ConnectWise events manager. Since 2013, she has been an ambassador for the ConnectWise community domestically and internationally. Her passion is creating a community where tech lovers collaborate, grow and seek solutions that ignite success. She is driven to making an impact in the channel by fostering a culture of strong community ties that build a better industry for everyone. Ptak is also the inspiration behind the ConnectWise Foundation, where she inspires the company as a whole to help transform businesses and communities through philanthropic initiatives.
We asked Ptak how it feels to be named a ChannelChanger by CompTIA.
I am extremely grateful and excited," she said. "I was shocked when I heard the news. Being one of three [recipients of] this award is such a rewarding experience and I'm so grateful for the opportunity to represent the channel as a young professional who is making my mark within the industry."
Since she is now recognized as a ChannelChanger, we were interested to learn what Ptak feels the future of the channel will be; where the channel and IT overall are headed.
"IT is always changing," she said. "Our industry and the channel will have to adapt to that. I'm a strong believer in the millennial workforce and helping companies implement strong corporate culture, especially through philanthropic initiatives. The IT industry and channel are seeing millennials enter the workforce, and can build them up through career-pathing, company culture and employee values. Competition is fierce and if the little guys can't compete in [those ways], they'll lose the best and brightest to companies who can."
Making Lists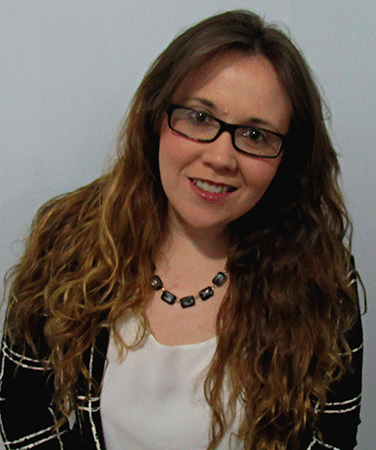 Melissa Lyons, global channel programs manager at Sophos, has over seven years of channel sales and marketing experience in the security industry. She started at Astaro in 2010 and later joined Sophos through acquisition. Lyons is responsible for driving the global strategy of Sophos' channel programs, and ensuring that partners around the world have the programs and support they need to succeed and grow with Sophos. Lyons' accomplishments in the channel have been recognized by CRN's Top 100 People You Don't Know But Should list in 2013, CRN in 2014, 2015, 2016, 2017 with her inclusion in CRN's Women of the Channel list, and CRN's Women of the Channel Up & Comers list in 2017.
Lyons called being recognized as a ChannelChanger a huge honor.
"Beyond just the pure excitement and feeling of accomplishment, winning the CompTIA ChannelChanger award makes me more excited and inspired for what's coming next in my career," she said. "In the channel and in IT, we're seeing a shift in how customers consume data and access their network. Security has become even more important, especially due to new cyber-threats that are constantly emerging. I'm always striving to arm our channel partners with what they need to help their own customers protect against these threats and find a way to navigate through their daily security challenges."
Lyons stresses security as the future of the channel and IT industry as well.
"Partners have a lot to juggle," she said. "They need to be experts [on] an entire product portfolio; learn different vendor platforms and management systems; and close business. Add to this mix an ever-evolving threat landscape and new, smart technologies that are becoming more and more complex to secure, and it's no surprise that the channel is and will need to continue to adapt to face security challenges head on. With new attacks such as WannaCry and Petya, it's going to be even more important for end-companies to have an extensive, layered security program in place, to educate their users and create a security culture to avoid cyber-traps like phishing, and to have a response plan in place for any potential data breaches, network compromises or endpoint cyber-attacks."
On the eBooks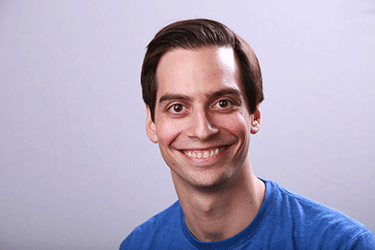 Brandon Garcin is Continuum's senior content strategist and is responsible for the creation and execution of a variety of resources designed to win new business and support existing customer accounts. He has authored more than a dozen eBooks which have generated thousands of downloads and has consulted with hundreds of Continuum partners to help improve their marketing and lead generation efforts through website optimization and content development. Garcin is also the host of The Weekly Byte, a video and audio series produced by Continuum that provides quick, digestible tips and best practices that MSPs can use to help their business succeed.
Garcin is excited and grateful to be recognized as a ChannelChanger, and feels this is an exciting time to be working in tech and the IT channel. "Technology is playing a critical role in the daily operations of nearly every business today, and as both people and systems become increasingly connected there will be lucrative opportunities for service providers, VARs and integrators to bring solution expertise and guidance to their customers," he said. "There are some very real and tangible challenges that must be addressed – including security and an evolving threat landscape, a growing skills gap in the IT labor force, and others – but we should expect to see tremendous growth in the channel in the coming years."
Click here to register for ChannelCon
and see the 2017 class of ChannelChangers recognized!