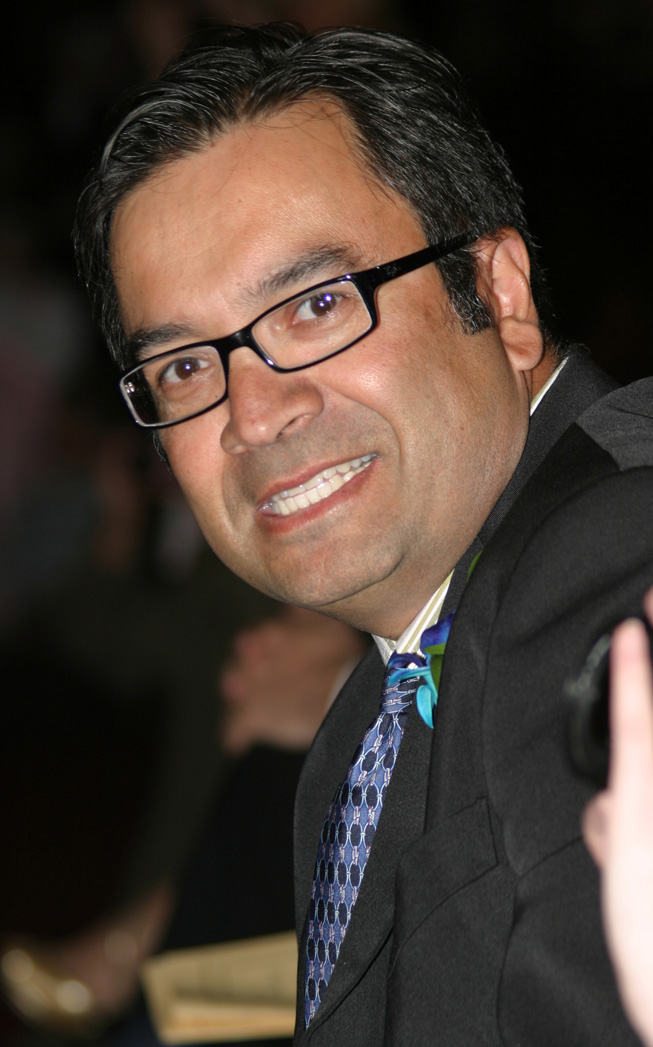 As a computer science instructor* at Bev Facey Community High School in Sherwood Park, Alberta, Canada, Gerald Chung is constantly multitasking. On any given afternoon, he may be setting up students to take tests remotely, fielding phone calls and updating his classroom's IT Wall of Fame, which recognizes students who earn IT certifications.
For the past 6 of his 25 years as a computer science teacher, Chung has been a Cisco Academy Instructor, teaching courses to 10th, 11th and 12th grade students that prepare them for industry certification exams, including CompTIA A+ and CompTIA Network+.
As a member of the CompTIA Academy Partner Program, which provides educational institutions with tools and resources for recruiting, training, certifying and upgrading the skills of their students, Bev Facey supercharges its IT education program with CompTIA certifications. While taking the exam is not mandatory for Bev Facey IT students, Chung sees it as a fantastic opportunity for those who take on the challenge.
"[Parents] can say, 'My kid completed a certification exam at Bev Facey and is now a registered computer technician,'" Chung said. "They can legally open up a computer, and the warranty's not void, because they're now A+ certified."
Incorporating Hands-On Learning with Exam Prep Curriculum
In the classroom, Chung covers the material alongside having his students repair broken desktops, laptops and even various models of smartphones. His thoughtful, hands-on teaching methods have led to an estimated 90 percent pass rate among his students who elect to take the CompTIA A+ exam each year.
And Chung takes his students' IT education beyond the classroom, too. While the Canadian province of Alberta might not have the big name in the tech industry that some U.S. cities on the West Coast have, Bev Facey's IT students have been making tech-related headlines. Chung's classes have been successful in numerous high-profile IT competitions. They have won the provincial championships of the Cisco NetRiders competition for all six years that he has been teaching the academy program. They have won the provincial title four years in a row for the Skills Canada competition and finished 4th in the Canadian Cyber Defence Challenge, the only team of 26 to participate remotely online.
Anybody can go take a course online and do well these days, but in the end, you still need some kind of a certification piece. I think the CompTIA A+ and CompTIA Network+ kind of seal the deal for you.
Between their certification successes and their impressive contest performance, Chung's students have a lot to include on their resumes. The graduates of his classes already have a head start when they reach college, and those who head directly out into the business world are likewise set up for success. One former student, for instance, started an IT company right out of high school. Chung has watched the former student, who is only 20 years old, set up contracts with clients and build a customer base. His successes in various networking competitions and certifications are big selling points for customers.
Other former students have gone on to work for Microsoft and have moved to LA to work in the gaming industry. But for those who want to remain local, Chung sees huge possibilities. There has already been one notable success story – the Edmonton suburb where Chung lives was home to BioWare, which created the popular Star Wars: Knights of the Old Republic video game.
Fueling Alberta's IT Industry
In whatever way Alberta's technology scene develops, it will have a talented, skilled and certified workforce coming out of Bev Facey to make it thrive. Chung's classroom hall of fame now has 26 students, with undoubtedly many more to come. Those who have built the skills that the CompTIA certifications test on will find themselves already ahead of the curve. And those who have taken the plunge and gotten CompTIA certified while still in high school will be starting out their professional lives already holding a credential that carries weight with employers, in Alberta and beyond.
"Everyone looks at [a CompTIA certification] as a true certification. I think it's a legitimate way of students proving to the industry that they have passed a certain standard," Chung said. "Anybody can go take a course online and do well these days, but in the end, you still need some kind of a certification piece. I think the CompTIA A+ and CompTIA Network+ kind of seal the deal for you."
*Since the writing of this article, Chung has been promoted to director of learning technologies for Elk Island Public Schools, which includes Bev Facey.
Matthew Stern is a freelance writer based in Chicago who covers information technology, retail and various other topics and industries.